WWE Rumors: Chris Jericho Involved In Real Life Fight With Wrestler?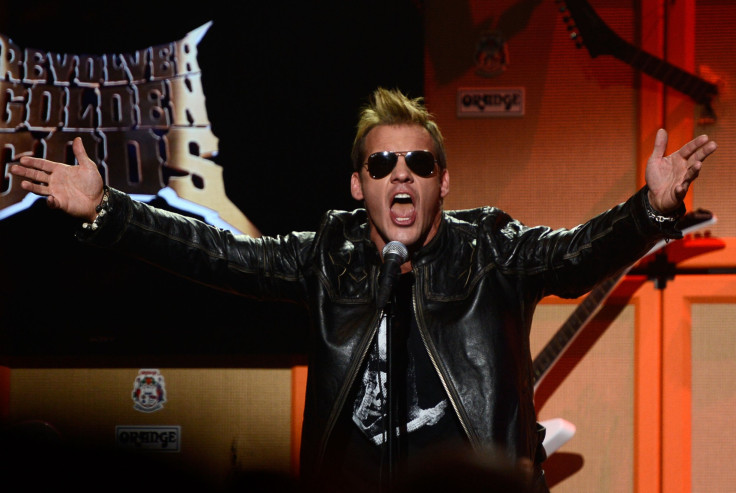 Rumors of a backstage fight between two prominent WWE wrestlers have been circulating the internet. Chris Jericho and Sin Cara reportedly had to be separated on Sunday as members of the "Monday Night Raw" roster were traveling from Leeds, England, to Monday's TV taping in Glasgow, Scotland.
According to the Wrestling Observer, the incident began because Sin Cara was making "annoying noises" while on the tour bus. He refused to stop when Jericho demanded that he do so, and Sin Cara threw a punch at Jericho after they exchanged words. After the fight was broken up, Sin Cara was reportedly thrown off the bus. The Wrestling Observer reports that Jericho bit Sin Cara's finger during the scuffle.
WWE has not yet commented on the situation, but Jericho took to Twitter to defend himself. MLW Radio Network, which is home for multiple wrestling podcasts, indicated that Sin Cara got the better of Jericho in the fight. The six-time world champion, however, says that wasn't the case.
This isn't the first time this year that Jericho has been involved in a backstage altercation. He got into a scuffle with Brock Lesnar at the conclusion of SummerSlam in August because he was upset with the finish of Lesnar's match with Randy Orton. Lesnar and Jericho were separated, though it doesn't appear that any punches were thrown.
Sin Cara reportedly had another backstage fight this year, as well. He reportedly bested Simon Gotch of The Vaudevillains in an altercation in July. A few years ago, there was a report that Sin Cara got into a fight with Sheamus.
© Copyright IBTimes 2023. All rights reserved.