Xbox 720 Release Date Allegedly Planned For Late 2013, Sources Say [REPORT]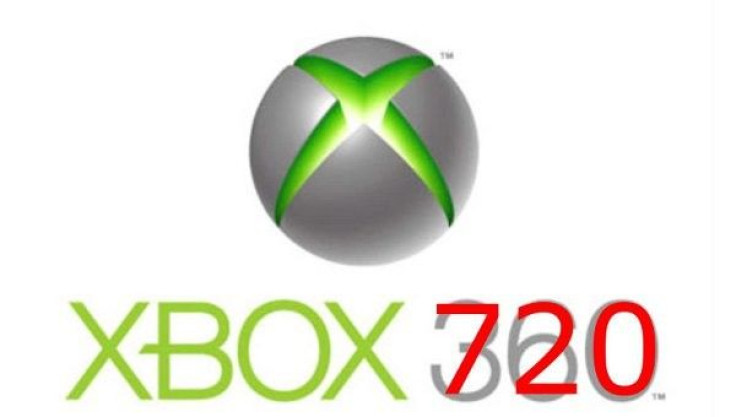 The Xbox 360 may be one of the hottest selling video game consoles on the market, but that hasn't stopped Microsoft from planning its successor. The next-generation Xbox, presumably called the Xbox 720, will be released for the 2013 holiday season according to Bloomberg.
Sources familiar with the company's plans told the news source that Microsoft is planning the Xbox 720's launch around next year's Thanksgiving and Christmas seasons. Microsoft hasn't decided whether the console will be unveiled at an industry event such as E3 2013 or if a separate event will be devoted to the Xbox 720, one source said. These insiders chose to remain unnamed since Microsoft's product road map is confidential.
Both Sony and Microsoft are projected to release their next-generation video game consoles in 2013, marking an entire year after Nintendo's Wii U launch. However, when it comes to Microsoft's current generation console, the company still managed to sell nearly double the amount of Xbox 360s compared with Nintendo's Wii U. During the week of Thanksgiving, 750,000 Xbox 360 gaming systems were sold, while the Wii U reached 400,000 in sales.
While the Internet has been brimming with rumors about Microsoft's upcoming Xbox 720, the console still largely remains a mystery. One of the most recent speculations suggested that the PC-software maker could release a seven-inch tablet catered to video games known as the Xbox Surface. Sources familiar with Microsoft's plans confirmed this to the Verge and have said that production of this tablet is underway.
There isn't much information about this tablet at the moment, but an allegedly leaked document listing details about the Xbox Surface appeared back in June. According to the paperwork, the tablet could include a screen with a 1280 x 720 resolution, an ARM-based Texas Instruments processor, 288MB of RLDRAM 2 and a seven-inch display. This aligns with what the Microsoft insider revealed to the Verge, who said that the final product is underway.
Although Microsoft hasn't been very vocal about its Xbox 720 plans, there have been indications that the company is concocting something secretive at its Redmond, Wash., headquarters. In the beginning of October, news surfaced that Microsoft had notified employees that new security measures would be implemented at Xbox and Interactive Entertainment locations. This is believed to be an effort to prevent potential leaks linked with the Xbox 720.
One of the most significant and convincing tips to surface over the past few months was a reportedly leaked document from Microsoft that had appeared back in June. This paperwork, which reaches 56 pages in length, dates back to 2010 and details Microsoft's plans for an upcoming video game console. The documents mention a second-generation Kinect device and a patent filed by Microsoft that was later discovered illustrates how this gadget would bring augmented reality gaming to the Xbox.
"The game has broken out of the screen and is all around you," the patent filing read.
The diagram depicts a user playing a video game using this interactive computer system, which outputs a primary image to the player's HDTV and projects peripheral images onto surfaces in the gaming environment (i.e. walls, furniture, etc.).
It is unclear if this technology will be available with the Xbox 720 at launch or if this information is even valid. However, one thing is for sure: Come 2013, Xbox fans can probably expect a new console to sit at the top of their holiday wish lists.
© Copyright IBTimes 2023. All rights reserved.
FOLLOW MORE IBT NEWS ON THE BELOW CHANNELS