'Xbox 720' Release Date May Coincide With 'Xbox Surface': 7-Inch Gaming Tablet Reportedly Underway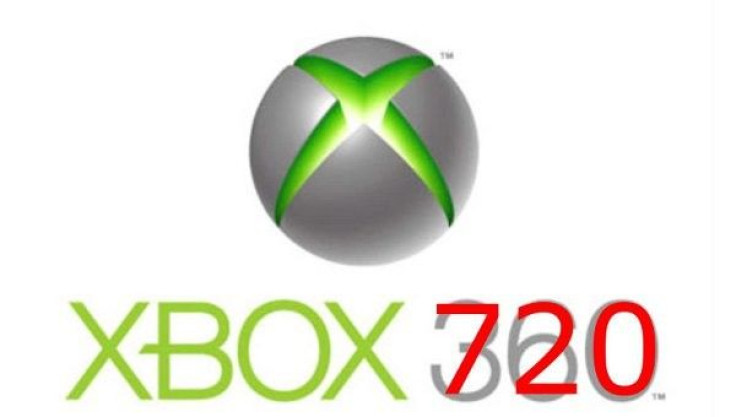 Microsoft just launched its first self-branded tablet at the end of October, but it appears that the Windows manufacturer has just scratched the surface when it comes to releasing mobile products.
While the gaming community may be fixated on the upcoming Xbox 720 gaming console, Microsoft is reportedly building its own seven-inch tablet catered to video games, currently referred to as the "Xbox Surface." Sources familiar with Microsoft's plans have confirmed to The Verge that production of an Xbox-related tablet is underway.
Little is known about this tablet, but an allegedly leaked document listing details about an Xbox Surface device had surfaced back in June. These tech specs included a screen resolution of 1280 x 720, an ARM-based Texas Instruments processor 288MB of RLDRAM 2 and a seven-inch display, which aligns with what the Redmond insider revealed to The Verge. The source also said that the above specifications are accurate, and the final product is underway.
It's worth noting that this spec sheet was found online around the same time another reportedly leaked internal document from Microsoft had surfaced. This 56-page long file delved into Microsoft's plans for its Xbox 720 console, and referenced a second-generation Kinect among other features.
The seven-inch tablet is likely to include a custom ARM processor and high-bandwidth RAM optimal for gaming, but the Redmond source added that the current specs could be altered before launch.
The Xbox Surface will not run a full version of Windows, but will instead feature a custom Windows kernel. Other tablet functions such as messaging may be supported, but the focus will remain on gaming.
Microsoft is taking a secluded approach when it comes to producing its Surface tablet, as The Verge reports that the company has developed a "secret hardware production process" that is separate from its Xbox manufacturing partners.
The Xbox Surface is likely to be produced in the same factory as the Surface tablet, but mass production of the Xbox 720 will be left to major companies such as Foxconn or Pegatron.
No launch window or production schedule has been specified, but players are likely to see the tablet launch ahead of the Xbox 720.
The production of an Xbox Surface tablet marks yet another step toward a second-screen gaming experience. Motion-based gameplay became commercial with the current generation Nintendo Wii, Xbox Kinect, and PlayStation Move, and now console makers are shifting toward a two-screen experience.
Microsoft recently launched its video game companion SmartGlass app alongside Windows 8 and the Surface tablet on Oct. 26. The newly released app allows gamers to connect their Xbox 360 console to their smartphone or tablet, letting them use their device as a companion to their game.
For example, SmartGlass could be used as an in-game map or a means of managing inventory during gameplay. The mobile app can also be used to consume media, giving tablet or smartphone users the chance to pick up where they left off in any given movie or TV show on their console.
Nintendo's next-generation Wii U console is built on the idea of a second-screen gaming experience, with a controller resembling a tablet acting as the default means of gameplay. The Wii U GamePad features a 6.2-inch screen in the center, with a directional pad, action buttons and analog sticks on either side. The GamePad will play a large role in Wii U gaming experiences, as it may act as your flashlight or rifle in Ubisoft's "ZombiU" and the screen can bring up a command list in "Tekken Tag Tournament 2."
It will certainly be interesting to see how Microsoft plans to tie a dedicated gaming tablet into its plans for the Xbox 720 and its SmartGlass app, but for now the company refuses to comment on "rumors and speculation."
Would you buy an Xbox tablet? Sound off in the comments below.
© Copyright IBTimes 2023. All rights reserved.
FOLLOW MORE IBT NEWS ON THE BELOW CHANNELS