Xiaomi's Success A Stress Test For India's Woeful Electronics Manufacturing Base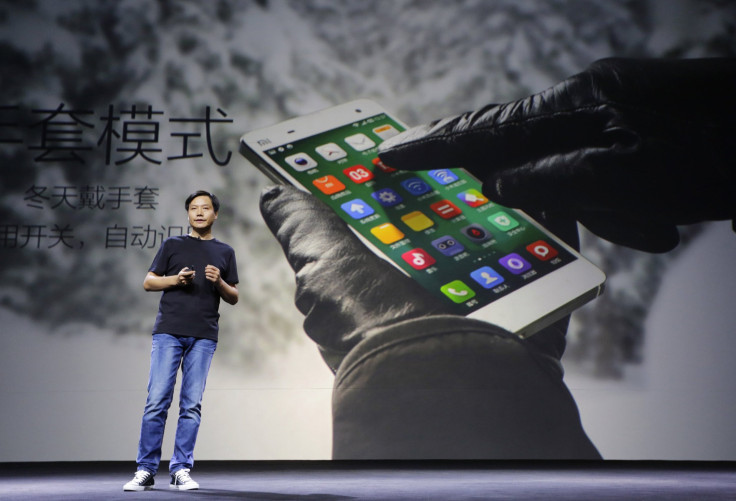 China's Xiaomi Inc. might want to make its smartphones in India, encouraged by its gone-in-four-seconds flash sales on shopping site Flipkart.com, but industry analysts agree that could present some challenges. The main problem: The subcontinent's high-tech manufacturing infrastructure may not be up to par.
Xiaomi's market success in India, from an initial sales estimate of 10,000 handsets a week to an unexpected, wildly successful 100,000 a week, in just four months and eight flash sales, has left the company wondering if it should manufacture there.
"This month, we will sell half a million phones," Manu Jain, the company's head of Indian operations, said at TechSparks, a conference in Bangalore, on Sunday. "We are very, very seriously considering having our own manufacturing operations here in India," he said.
The trouble is, even with Xiaomi's two-handsets-only portfolio, "the component ecosystem in India doesn't exist," said Jayanth Kolla, a partner with a Bangalore telecom consultancy, Convergence Catalyst. "Xiaomi setting up a manufacturing plant in India is a far-fetched idea because the dots just don't connect."
Xiaomi hasn't quite reached the level where it is shipping, say, 2 million phones a month to consumers within India, unlike what Nokia Oyj achieved with its plant in the southern city of Chennai, Kolla said.
While Xiaomi is looking to ramp up its numbers, Jain himself readily admitted that the company "horribly underestimated" the demand for its Redmi and Mi series smartphones, which run on a modified version of Google Inc.'s Android operating system.
Xiaomi currently needs a production lead time of three months, Jain said, and on one occasion over the last four months, the company wanted to ship 80,000 phones to India, but the manufacturer in China was short of chargers that work in India. Faced with the option of shipping the phones with Chinese chargers, Xiaomi chose to ship only 60,000 phones with Indian chargers, Jain said.
Missing ecosystem
Then there is the phone itself. While Nokia did mostly last-stage assembly in India, even Xiaomi's cheaper phone -- the Redmi 1S that sells at just 5,999 rupees (about $100) -- is a feature-rich, full-fledged Android smartphone, with a 4.7-inch touchscreen display.
Building the component supply chain required to manufacture these kinds of smartphones in India would take a lot of time and furthermore, there is no precedent for such a smartphone being built in India from scratch, Kolla said.
In January, a comprehensive report on India's electronics market potential and local manufacturing opportunities was released by the India Electronics and Semiconductor Association, an industry lobby.
The effort had the blessings of the Indian government then in power, concerned about the impact of electronics imports if local manufacturing failed to take off. The report projected India's electronics market growing to $400 billion in 10 years, with imports surpassing the nation's crude oil revenues by then.
In the near term, India's electronics market is forecast to reach $94.2 billion in 2015 from $68.3 billion in 2012, according to the report. This includes electronics products, components, semiconductor design and electronics manufacturing services.
The electronics products market alone is forecast to grow from $44.8 billion in 2012 to $64.85 billion in 2015. Some two-thirds of that relies on imports, and worse, high value-added local manufacturing is set to decline from the already low level of 7.9 percent of the overall products market in 2012 to 6.7 percent in 2015.
The report defines high value-added manufacturing as characterized by local sourcing, high levels of indigenous design and complete system manufacturing that would together amount to a value addition greater than 50 percent.
In the sub-segment of mobile phones, high value-added manufacturing is nil in India, according to the report.
The biggest challenge here is that India relies on imports for each of the top four components that go into making a mobile phone, irrespective of the price bracket or features: Memory, display, processor/system-on-chip and camera.
That India has no semiconductor foundry exacerbates the matter. Only now has India given in-principle approval to two multinational consortia to build two foundries in India with substantial financial subsidies from the federal government. Those fabrication units won't be running for at least the next three years.
Local positioning
On the software end of the work, Xiaomi, when it started selling its own handsets in China, crowd-sourced many of the apps that go into its phones, Jain said, from Brazil to India to Europe. Those apps and Xiaomi's software that go into the phones on top of the Android platform are an integral part of how people perceive the handsets.
Even the modified Android version that Xiaomi calls MIUI is a big draw, and the company is setting up an R&D unit in Bangalore to tweak its software for local tastes.
For instance, the one Indian theme currently available on Xiaomi's phones is based on the Taj Mahal, the country's most famous structure. A theme usually appears as the display background with the icons for various apps in the foreground.
Jain said Xiaomi is looking to add a theme based on the Hindu festival of lights, Diwali, and later a cricket theme that Jain hinted could be based on Indian cricketer Sachin Tendulkar, who has demigod status among millions of Indian cricket fans.
The India advantage
There is a flip side to the above arguments, as Jessica Kwee, an analyst at Singapore-based consultancy Canalys, who tracks the mobile phone industry very closely, pointed out:
"Xiaomi's current manufacturing capacity could be struggling to fulfill the demand in some markets as it is expanding very rapidly across the globe – while its demand in China continues to remain high," Kwee told IBTimes in an email. "So it could be looking at a second production center that will help its global expansion."
From 7 million handsets in 2012, Xiaomi is set to sell 70 million smartphones this year, Jain said. In China, Xiaomi has surpassed Samsung Electronics Co. Ltd. of South Korea to become the No. 1 mobile phone seller.
A more specific reason for considering India, Kwee said, in addition to the country's potential as an exploding smartphone market, is that it is somewhat closer to other emerging markets that could be on Xiaomi's radar in the future – Southeast Asia, the Middle East and Africa.
A base in India "could put Xiaomi in a more competitive place for those markets later on," she said.
Within India, manufacturing locally would mean Xiaomi would avoid local import taxes, which are high for electronics. This makes sense if Xiaomi expects its sales volume in India to be massive. All indications are, at this stage, that might indeed be the case.
Xiaomi's Jain told IBTimes on the sidelines of TechSparks that he expects in the next few years the entire market will basically be a smartphone market. Currently, smartphones make up less than 30 percent of handsets sold in India.
Kwee also pointed out that "the new government seems more friendly towards foreign entities and it has been trying to invite them to manufacture in India."
Kolla at Convergence Catalyst agreed as well that manufacturing in India is a strategy that aligns with the "Make in India" campaign the new prime minister, Narendra Modi, is promoting overseas, to bring in foreign investments.
© Copyright IBTimes 2023. All rights reserved.