Yahoo Inc (YHOO) Q1 2016 Earnings Preview: How Much Work Has To Be Done?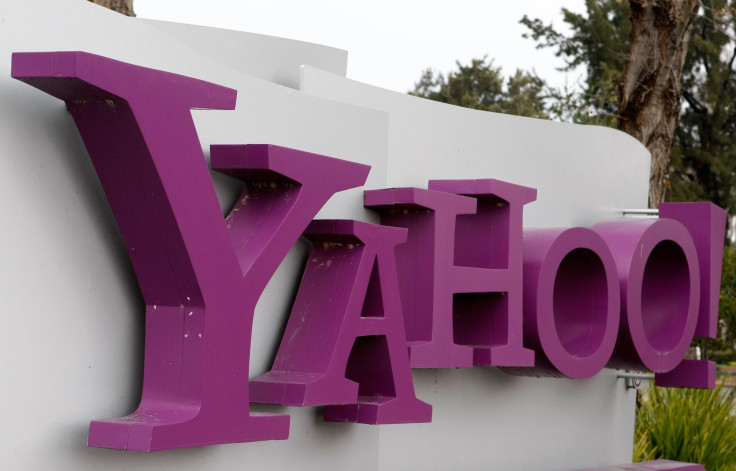 There may be a lot of speculation swirling around Yahoo's future, but there's still the matter of its most recent past. The web giant will release its first-quarter 2016 earnings Tuesday, one day past the deadline for Yahoo acquisition bids.
After the financial report, one key question will remain: How much work will Yahoo's eventual owners have to do to right the ship?
It would take a lot for Yahoo to beat Wall Street's expectations, and the street is not expecting much. Analysts polled by Thomson Reuters project quartely revenue of $1.08 billion, a 12 percent slip from the same period last year. A slightly larger pool of analysts estimate, on average, earnings per share of 7 cents, down more than 50 percent from the first quarter of 2015.
These dim prospects are the result of Yahoo slowly tacking away from its former core businesses — desktop web search and display advertising — in the hope of becoming a mobile media powerhouse, capable of serving up premium content on mobile and social networks and selling top-quality ads against it.
"We were sitting on $5 billion of deteriorating revenue, with essentially no clear path to growth," Yahoo CEO Marissa Mayer told analysts during the company's most recent earnings call, describing the situation Mayer found when she settled into her role in 2012.
And so, after Yahoo made a number of pricey acquisitions, including the advertising technology companies BrightRoll and Gemini, as well as the social network Tumblr, Mayer said she was ready to unveil a new commitment to so-called mavens, a kind of portmanteau for Yahoo's focus on advertising across mobile, video, native and social media.
While still hoping to extract as much money as possible from its former staples, Mayer sought to build momentum for these new products by driving daily visits to Yahoo's properties. In turn, that meant buying lots of traffic, a strategy that has more than erased the gains it saw in topline revenue. Yahoo's traffic acquisition costs, or TAC, were almost $880 million in 2015, more than four times the $218 million it spent on traffic the previous year.
That strategy hasn't borne much fruit yet — just 10 percent of Yahoo's total monthly audience visits a company property every day. Nevertheless, the firm will continue to invest in it. Ken Goldman, Yahoo's chief financial officer, told analysts in December he expected TAC would be in the neighborhood of $230 million during the first quarter of this year and that it may take a while for the investment to pay off. "It will take us some time to get that growing at the rates we would like to grow," Goldman said, referring to the growth of Yahoo's mobile search revenue.
Mobile search may be the most complicated area where Yahoo is attempting to grow. But the company's investment in traffic appears not to be having much effect in other mavens areas. "Frankly, I'm hoping to do better in video than we have here," Goldman said. Signs of a meaningful bump in video advertising revenue could augur well for a future buyer.
The rough go of things does not detract from the fact that Yahoo possesses a number of intriguing assets. Its sites attract more than 600 million people every month, according to comScore, and its presence in the four verticals to which it's committed — finance, lifestyle, news and sports — are considered strong.
"There has been an ability to create content that's compelling," said Peter Csathy, the CEO of Manatt Digital Media, a business consultancy in Los Angeles. "The problem is that nobody could see a coherent strategy over the past several years for how to tie that together."
A new strategy for tying them together could go a long way. "At this point, virtually any change could help unlock value," Brian Wieser, a senior analyst with the New York-based Pivotal Research Group, told the Boston Herald.
Whatever the financial report reveals Tuesday, it won't have much impact on bids for Yahoo's core business. While as many as 40 companies were reportedly considering bids, the number of firms actually expected to bid Monday has shrunk down to a few led by Verizon Communications.
"There may be a significant defensive element to [Verizon]'s thinking," Csathy said. "Verizon, after making its big bet on AOL, may not want Yahoo, which is an analogous bet, in the hands of a competitor."
Yahoo Inc. (YHOO) | FindTheCompany
© Copyright IBTimes 2023. All rights reserved.