Yankees News: Aaron Judge's Contract Includes Record Salary, Total Money For MLB Free Agent
Aaron Judge is returning to the New York Yankees with a historic contract. MLB's top free agent has agreed to a nine-year, $360 million deal, according to multiple reports, setting a couple of records in the process.
Judge's contract includes the most money ever for a baseball player who reached free agency. His average annual salary of $40 million makes Judge the highest-paid position player in league history, and by a good margin.
Judge's salary is around $4.5 million more than the $35.5 million that Mike Trout averages per season. Starting pitcher Max Scherzer and Justin Verlander both make $43.3 million per year, though their contracts don't last for more than three seasons.
Heading into the 2019 season, Bryce Harper earned the largest contract in free agency, inking a $330 million deal over 13 years with the Philadelphia Phillies. Not only did Judge land $30 million more guaranteed in total money than Harper, but he's set to make close to $15 million more per season.
By choosing to test free agency, Judge made himself close to $150 million in guaranteed money. On Opening Day 2022, Judge turned down a seven-year, $213.5 million offer from the Yankees. Considered a fair deal at the time, Judge significantly increased his value by hitting an American League record 62 home runs and winning the AL MVP award.
Last week, ESPN's Jeff Passan reported that the Yankees were believed to have offered Judge an eight-year contract worth around $300 million. Rumors eventually suggested that Judge was likely to get a nine-year deal.
The San Francisco Giants are believed to have offered Judge at least $360 million. The San Diego Padres might've presented Judge with a similar deal.
Judge will be 39 years old in the final year of his contract. At the age of 25 years, Judge won the 2017 AL Rookie of the Year award and was the MVP runner-up. Judge has been a top-four MVP finisher three times.
Judge has made the All-Star team four times, posting a career .977 OPS and 220 home runs in 729 games.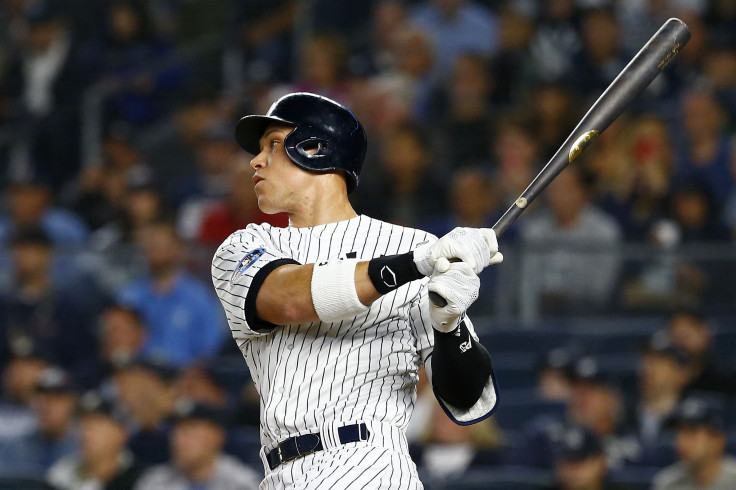 © Copyright IBTimes 2023. All rights reserved.