YouTuber Shay Carl Butler's Little Brother Logan Mckay Is Engaged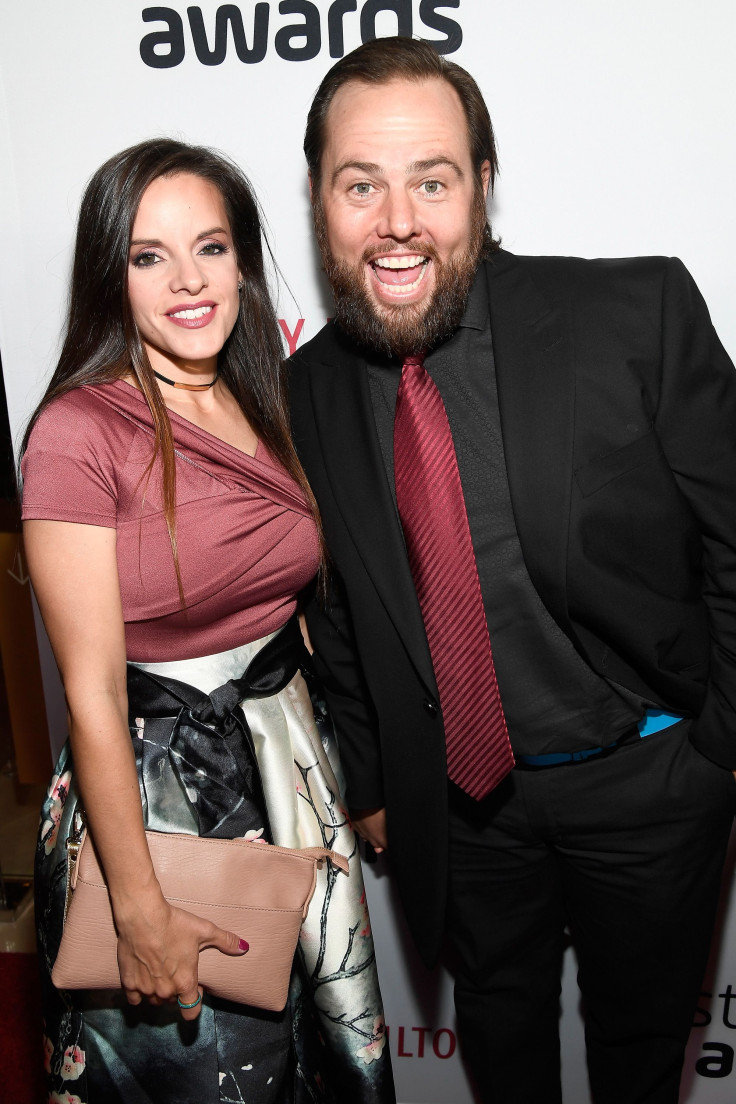 YouTube's the Butler family is about to gain a new member. It has been revealed that Logan Mckay, brother of famed Shaytards family vlogger Shay Carl Butler, is engaged to be married.
The 22-year-old announced his engagement on Instagram on Monday. "September 2nd, 2017, but I knew she was the one on August 23rd 2012," the social media star wrote. "Excited to take on forever with you Morgan Marie."
Logan's post included shots of his proposal, including one of his bride-to-be looking shocked as he presents her with the ring. Other photos from the event show the couple embracing after the big moment, an image of the location where Logan popped the question and a close-up shot of Morgan's engagement ring.
Morgan also posted about the engagement on her account. "WE'RE ENGAGED," she wrote Monday. "I love you Logan Mckay Butler and I cannot wait to be your wife! Here's to forever babe!"
Logan's sister, Carlie Wood of the WhatsUpWoods vlog channel, shared footage leading up to the big moment. In a video posted to her channel Monday titled "Logan McKay and Morgan get engaged!!" the YouTuber talks about his proposal plans and shows off the engagement ring.
In the footage, Carlie tells the camera she made her little brother keep the ring at her house so he didn't misplace it. Logan, who admits to being anxious and wanting to propose right away, shares his plans to pop the big question at a local ski mountain after he and Morgan enjoy a romantic dinner together.
"That one little box will change your life forever," Logan says, later adding of the planning, "My nerves are everywhere! I'm trying to make it perfect."
Later in the video Carlie is shown helping prep for the engagement and after the fact, reveals Logan and Morgan are considering a November wedding date.
Logan has yet to upload footage from the engagement. His last upload on his Logan Mckay YouTube channel was in September 2016.
No other members of the Butler family has publicly responded to the engagement, including Logan's eldest brother Shay, who first brought the brood to YouTube fame in 2008. Since February, Shay has been majorly absent from the site and has not been active on social media, sans a few cameos in friend's videos and Instagram posts.
"I have struggled with alcoholism for years," Shay's Twitter post read in February, announcing his departure from the internet. "I thought I was able to escape addiction & it's associated demons, but that disease has manifested itself back into my life (due to my decisions) because it is a life-long disease."
"I am not making excuses," he added. "I have a problem. This problem has hurt the ones I love most because I delayed the decision to get help. My wife, friends and family are by my side. My purpose is to rehab. It's my only priority. I will not be on the internet."
Around the same time, an adult cam girl named Aria Nina came forward and revealed she had an online, three-month affair with the married YouTube star. Aria is now considering a YouTube career of her own.
© Copyright IBTimes 2023. All rights reserved.