2 Florida Counties On Mosquito Illness Alert After Confirmation Of Malaria Cases
KEY POINTS
A second malaria case in Florida was reported just weeks after the first one
Authorities are urging residents to be vigilant and take precautions
Malaria is transmitted through mosquito bites, not from person to person
Sarasota and Manatee Counties in Florida are currently on a mosquito-borne illness alert after the confirmation of the state's first cases of malaria in years.
The Florida Department of Health (DOH) in Sarasota and Manatee Counties reportedly issued the alert on Monday evening. This comes just weeks after the DOH first issued an alert back in May following the first confirmed local malaria case.
That first patient has reportedly recovered from illness, according to the DOH release. However, another case has since been confirmed after that earlier alert.
These are the first confirmed cases of malaria in the state of Florida since 2003, according to WFLA. That year, Florida saw the largest malaria outbreak in the state's recent history with eight cases in Palm Beach County. There were also 65 cases of malaria in Florida in 2012, but those cases were imported, which means the infection was actually from outside of the area where it was diagnosed.
In response to the current malaria cases, the agency is working with its partners in mosquito control efforts, as malaria is transmitted through the bite of an infected Anopheles mosquito, not from person to person.
Efforts include aerial and ground mosquito spraying in the affected areas, as well as advising residents to remain vigilant against mosquito-borne illnesses and take precautions to avoid mosquito bites, particularly at sunrise and sunset since they are the times of the day when mosquitoes are "most active," as per the DOH.
"DOH-Sarasota and DOH-Manatee continue to advise the public to remain diligent in their personal mosquito protection efforts by remembering to 'Drain and Cover,'" the DOH said.
Drain and Cover means draining any standing water such as from garbage cans, pool covers, old tires and pots to remove any possible mosquito breeding grounds, and covering one's skin with proper clothing or repellents to prevent mosquito bites.
More information about mosquito control can be found here.
The cases have been identified to be of the P. vivax malaria species, which authorities described as "not as fatal as other species" and for which treatment is also "readily available."
Still, residents in these areas should be on alert and are being advised to seek medical attention should they experience symptoms like "fever, chills, sweats, nausea/vomiting and headache."
"Although malaria can be a deadly disease, illness and death from malaria can usually be prevented," the U.S. Centers for Disease Control and Prevention (CDC) said.
It is estimated that globally, there were 241 million clinical cases of malaria back in 2020. Some 627,000 people reportedly died, most of whom were children in Africa. In the U.S., some 2,000 cases of malaria are diagnosed each year, though these cases are usually in immigrants or travelers who come from places where malaria transmission occurs.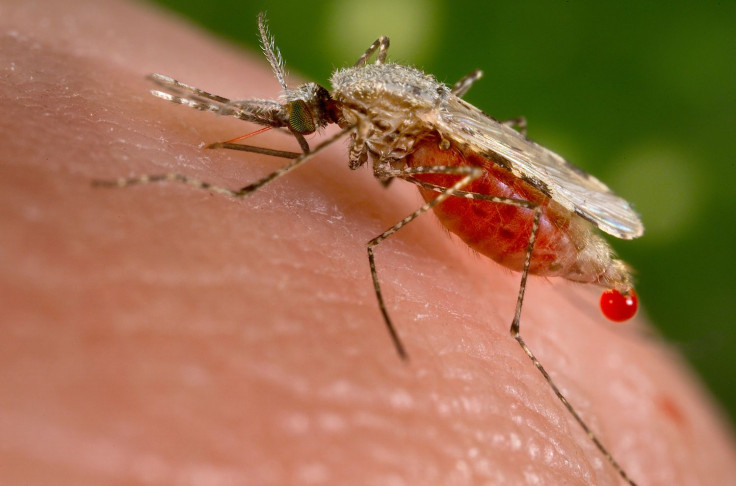 © Copyright IBTimes 2023. All rights reserved.