50 Most Under-Rated Basketball Players In History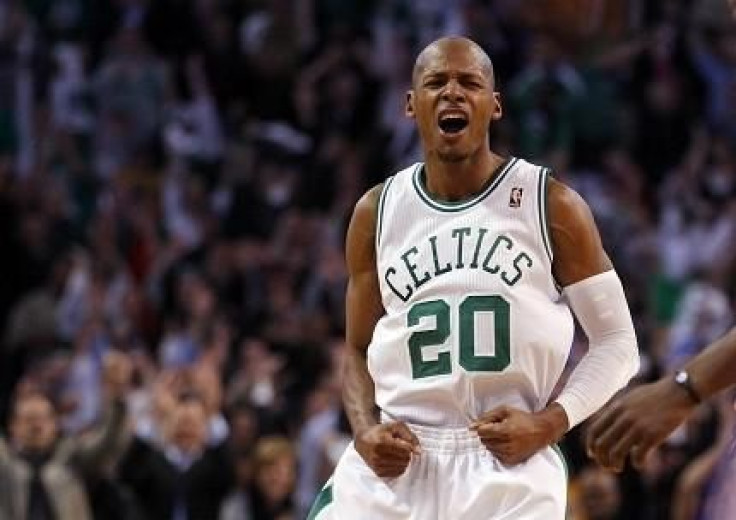 The NBA Finals are in high gear, with the Golden State Warriors and Cleveland Cavaliers battling for the title. While most eyes have been on superstars LeBron James and Stephen Curry, basketball isn't always decided by which team has the very best players, but rather some of the unsung heroes who lifted their team to greatness by stepping up when it mattered most.
In the 2014 NBA Finals, it was Kawhi Leonard who was a force on both sides of the ball to lead the San Antonio Spurs to an NBA title over the Miami Heat. Indeed, it wasn't James, Dwyane Wade, Chris Bosh, Tim Duncan or Tony Parker who won the Finals MVP. It was a third-year role player, who had averaged just 12.8 points per game and 29.1 minutes in the regular season.
In the spirit of Leonard's performance in the NBA Finals, and the possibility of another performance by an unsung star this year, here's a list of 50 players who deserve to be recognized as among the most under-rated in basketball history.
Ray Allen A 10-time All-Star, Allen will be remembered for being one of the greatest sharpshooters, for hitting the most clutch shot in Heat history and for being a highly likeable and coachable player. With the Bucks and Sonics, Allen was a scoring machine.
Shane Battier Never one for stats, Battier was a brilliant player away from the ball. An excellent defender, he received a great deal of credit for doing the dirty work for the Heat's back-to-back titles. Battier played with a great attitude and was a valuable leader on and off the court. He also did a solid job of defending Kobe Bryant.
Marvin Barnes The 6'8 forward was an extraordinary talent who had two excellent seasons in the ABA and was arguably as good a scorer as Julius "Dr. J" Erving or any player in the NBA. "Bad News" Barnes simply couldn't get his act together, and faded off into basketball obscurity.
Walt Bellamy With nearly 21,000 points and over 14,000 rebounds, Bellamy is among the greatest, and least heralded, centers in basketball history. He often didn't have the right players around him to win.
Bruce Bowen A defensive specialist and an antagonist, Bowen won three rings with the Spurs. He was also an efficient outside shooter, which was important considering superstar post player Tim Duncan was in the trenches.
Sam Cassell With three championship titles on his resume, and a reputation for being one of the most hard-nosed point guards of his era, Cassell won many admirers. He played with a lot of intelligence and grit, and could drain outside shots when his team needed them.
Vince Carter* In the early part of his career, Carter almost seemed unstoppable. In six seasons, Carter averaged better than 24 points per game and was a solid defender. "Vinsanity" brought a great deal of excitement to Toronto, a city in desperate need of a basketball superstar.
Michael Cooper It's hard to discount all of the hard work Cooper brought to the Showtime Lakers. "Coop" could sky through the air for an alley-oop from Magic Johnson, or knock down some important three-pointers. But Cooper's specialty was defense, having been named to All Defensive First or Second Team a total of eight times. Good luck penetrating on this diligent defender.
Mel Daniels Among the greatest players in ABA history, Daniels had one of the best scoring and rebound averages in the league and was also one of the best defenders. The superstar big man could fly and was also fundamentally strong, draining hook shots with either hand.
Adrian Dantley An effortless scorer, Dantley averaged 28 points or more for four consecutive seasons and also had 11 seasons of at least 20 points per game. Dantley finished his career with a 54 percent shooting percentage, which is excellent for 6'5 swingman. It's hard to understand why he only went to six All-Star Games.
Dave DeBusschere Lacked the name recognition of Clyde, Willis, and "Earl The Pearl" on the New York Knicks, but DeBusschere was one of the great defensive forwards of all-time, and remained an elite scorer until his final season.
Joe Dumars The only "Bad Boy" who wasn't "bad," Dumars quietly was an elite scorer alongside fellow backcourt star Isiah Thomas, and was among the best defensive guards in the league. The consensus opinion was Dumars was the only player who could contain Jordan.
Dale Ellis When the Supersonics needed two points, and especially when they needed three points, they gave the ball to Ellis. The high-scoring sharpshooter once shot 47.8 percent from beyond the arc, and helped lead the Sonics to the Western Conference Finals, where they simply couldn't hang with the Lakers. Ellis transitioned into an effective role player.
Alex English One of the greatest scorers in NBA history, English was the first player to have eight consecutive 2,000-point seasons. Not even Kareem Abdul-Jabbar or Wilt Chamberlain could pull off that feat. The Denver Nuggets legend was silky smooth and used to tear up the Lakers, no matter who was defending him, and it was often a double team.
Artis Gilmore One of the game's most under-appreciated centers, the agile Gilmore was a rebounding machine, an excellent scorer and defender. He was a fluid player in a strong era for centers.
Gail Goodrich The crafty guard poured in points for the Lakers, while playing alongside Jerry West, with Elgin Baylor along the wing and Chamberlain in the middle. Goodrich was a major contributor to a team that won 69 games and had a 33-game winning streak.
A.C. Green Good luck to DeAndre Jordan or any other player trying to catch Green's ironman streak of 1,192 consecutive games played. There has never been more of a workhorse. A very good defender and solid outside shooter, Green did his job on three championship-winning Lakers teams.
Cliff Hagan In what many considered the golden period of basketball, Hagan was a 6'4 small forward who can score, rebound, pass and defend in the late 1950s and throughout the 60s. His hook shot sometimes seemed impossible to defend.
Ron Harper When he entered the league, Harper was a high scorer with the well-balanced Cleveland Cavaliers. He was later traded to the Los Angeles Clippers, where he helped them finally reach the playoffs under head coaches Mike Schuler and Larry Brown. But injuries and age slowed him down, so Harper adjusted his style and became an excellent role player under Phil Jackson, winning five total titles with the Bulls and Lakers.
Connie Hawkins Huge hands allowed Hawk to palm the ball like a grapefruit. He could flat out score, and was one of the smoothest players in basketball history. Injuries prevented Hawkins from a long career in the NBA after he dominated the ABA.
Spencer Haywood An extremely graceful player who used spin moves to score, and began dominating the ABA as a 19-year-old, averaging 30 points and 19.5 rebounds his rookie year. As a member of the SuperSonics, Haywood would keep pouring in points with the best the NBA had to offer, and was an excellent rebounder and defender. He could have been one of the greatest players ever if not for drug use.
Tom Heinsohn The Boston Celtics had plenty of quality players around Bill Russell and Bob Cousy, and Heinsohn was certainly one of them. An excellent catch-and-shoot player, he also had a devastating hook shot. Heinsohn was a hard-nosed, blue-collar player who was an animal on the offensive glass.
Cleo Hill Barely played in the NBA, but many experts have called him one of the most exciting small guards of all-time. Experts and historians believed it was that racism by the St. Louis Hawks that prevented Hill from having an NBA career. Long-time basketball pundit Billy Packer described Hill as "The forerunner of David Thompson and Michael Jordan."
Grant Hill Injuries prevented Hill from putting up better career stats, but when healthy he was one of the scorers in the NBA. Hill was excellent at penetrating, and was among the best rebounding small forwards in the game.
Robert Horry "Big Shot Rob" was extremely clutch, knocking down multiple important three-point shots. A tough defender, a solid rebounder, and a quiet but effective scorer, it is obvious why Horry helped his teams win seven titles.
Dennis Johnson Not only did he win two titles with the Celtics, but he was also a key figure in the SuperSonics' lone title in 1979. Sure, D.J. wasn't the most athletic guard of his era, but he was one of the smartest and hard-nosed. Johnson is remembered as being a defensive specialist.
Bobby Jones It was no coincidence that when the 76ers brought on Jones they started going deeper into the playoffs. The Sixers had some players who didn't seem to care about playing defense, but the addition of Jones sparked the intensity. A four-time All-Star, Jones was also a very good scorer and rebounder.
Shawn Kemp There's a reason Blake Griffin receives comparisons to Kemp. Among the greatest dunking big men of all-time, Kemp also had plenty of skill. The 6'10 forward could knock down outside shots, and was a very rebounder. He helped lead Seattle to the NBA Finals, and gave Jordan's Bulls a tougher test than many expected.
Shawn Marion* Few players did as many things as well as Marion. He was a lockdown defender, and brilliant on fast breaks. A four-time All-Star, Marion would fill up stat sheets with points, rebounds, and assists. His unorthodox shooting form worked for him, as he once drained 141 three-pointers in a season.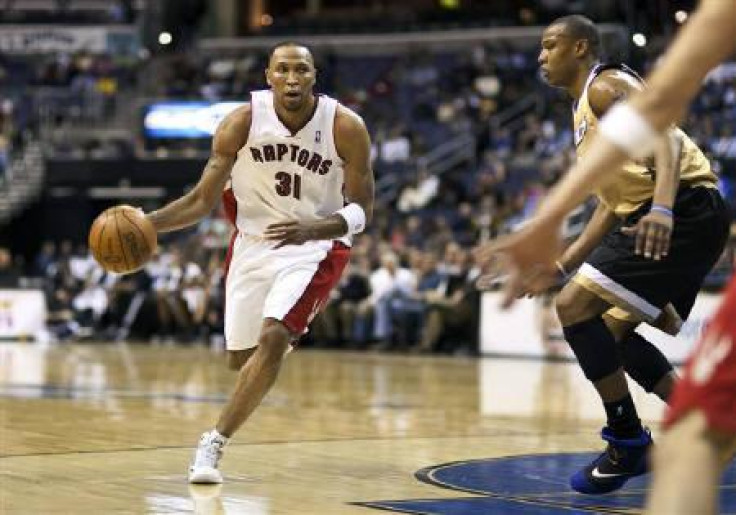 Bob McAdoo In the early part of his career, he was basically unstoppable, and continued to be a stellar scorer for several years. A 6'9 forward could score from basically anywhere on the court, he might be the best scorer on this list. McAdoo also was a very good rebounder who could block shots.
George McGinnis Not only was McGinnis an excellent scorer and rebounder, he was also a very good passer. He dominated the ABA, and even the led the league in scoring one season (29.8 ppg). McGinnis was an effective player in both the half court and open court.
Vern Mikkelsen Overshadowed by George Mikan, Mikkelsen was among the best power forwards of the 1950s and an intense defender. He also was one of the league's better scorers, helping the Lakers win four titles.
Sidney Moncrief There was some debate about whether the Lakers should take Moncrief over Magic Johnson in the 1979 NBA Draft. He was an excellent defender, a smooth shooter and could fly through the air after taking defenders off the dribble.
Alonzo Mourning He doesn't crack most top 10 lists of greatest centers, but there weren't many big men who were better than Mourning when he was in his prime. A tireless worker, Mourning was intense on both sides of the court, but his defense really stood out.
Mark Price A sharpshooter and an effective playmaker, Price could split defenders better than just about anyone. Highly skilled in the full-court game, Price had all the tools of an elite point guard.
Tayshaun Prince* Many doubted him from his high school days when he headed to Kentucky. After winning a title in Lexington, they would question his ability to succeed in the NBA. Yet, he would win a title in his second season in Detroit. The highly intelligent and crafty Prince silenced his critics, and provided perhaps the best defensive play in NBA history, when he chased down Reggie Miller and blocked his layup. Played all 82 games in seven seasons, and has always had excellent shot selection.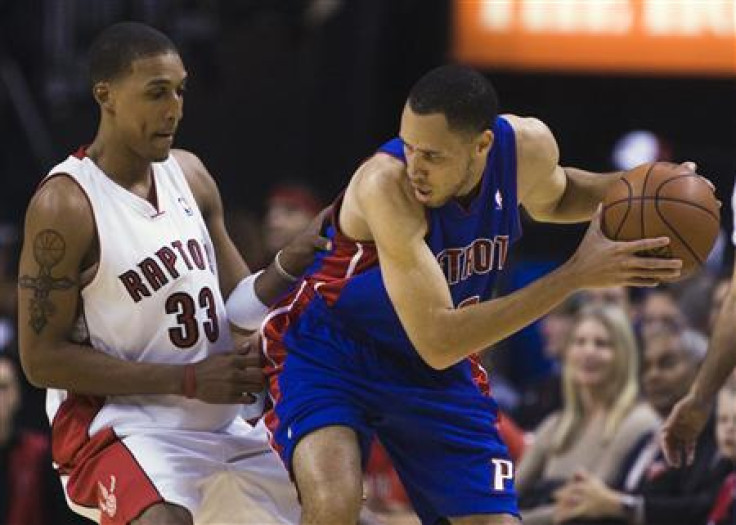 Glen Rice One of the best sharpshooters of the 90s, Rice could flat out score with seven consecutive seasons averaging 19 points per game or better. He spread the court out for the Lakers when Shaq and Kobe made their most dominate title run in 1999-2000.
Mitch Richmond Among the most consistent players in NBA history, Richmond will be remembered for an uncanny ability to average 21 points or more a season, which he did on 10 consecutive occasions. Even at age 35, Richmond averaged 16.2 points per game. He rarely played for a winner, because he never played with a top big man.
Guy Rodgers One of the greatest playmakers of all-time, the speedster defined the modern point guard position with his superior court vision and tremendous passing ability. Rodgers was a stellar athlete, and a magician with the basketball. Wilt Chamberlain probably doesn't average 50.4 points per game if not for Rodgers' ability to penetrate and his precise passing.
Dennis Rodman Too much was made of his theatrics and colored hair, and it often distracted from the fact that Rodman was an incredible rebounder and defender for several years. Rodman also played like a winner, diving on the court for loose balls on his way to five NBA titles. He also deserved more recognition as a passer.
Satch Sanders Lost amid the Celtics' superstar talent of Russell, Cousy, Sam Jones and John Havlicek, was the lanky Sanders. He was the ultimate role player, and the Celtics relied on his defense to help them slow some of the top perimeter players in the NBA. In fact, the 6'6 Sanders was often called upon to defend top low-post players, as well. An ironman, Sanders played in 450 straight games.
Jack Sikma Though he wasn't a fluid player, Sikma was excellent at getting off his outside shot. He was also a very good defender and a fine passer, and helped the Sonics win their first and only title. Sikma was a durable big man, with only one season of less than 70 games played, and averaged nearly 10 rebounds a game over his career.
Peja Stojakovic A "lights out" shooter, Stojakovic was a big reason the small-market Kings went deep in the playoffs on multiple occasions. He was a catch-and-shoot swingman, but he also knew how to create his own shot. The Serbian star also was a very good passer.
Andrew Toney If not for chronic foot problems, there would be a lot more people who would know Toney's name. The 76ers star was a dynamic scorer, who consistently torched the Celtics. Toney was so good that the Celtics acquired Dennis Johnson just to guard him. Toney could shoot from any part of the court, and was a very good open-court player.
David Thompson One of the greatest high risers ever, Thompson could throw down amazing dunks, play stellar defense and also was a prolific passer. He could also flat out score, averaging at least 24 points per game for five seasons of a career that was cut short due to injuries and substance abuse. Jordan emulated his game after the Ice Man.
Norm Van Lier During his time with the Bulls, there were few better defensive guards. Van Lier was also one of the top floor generals of the 1970s, with a strong understanding of finding his teammates the right scoring opportunities. Stormin' Norman was also a solid scorer with an 11.8 career average.
Chet Walker Ended his career at age 34, but he could have kept going with a scoring average of 19.2 points per game in his final season. Chet the Jet was often surrounded by other excellent scorers, which prevented him from huge statistics, but he still managed to average 18.2 points per game over his career. He deserves more recognition for his defense, durability and for his skills in the open court.
Rasheed Wallace Despite his volatile temper with referees, Wallace had an "old school" game, with turnaround jump shots that almost no defender could contain. Playing on the frontcourt-loaded Trail Blazers, Wallace never put up huge numbers but usually shot better than 50 percent from the field and was also a tough defender.
Sherman White The only player on this list who didn't play professionally. Due to a lifetime ban after a point-shaving scandal with Long Island University, the world was denied the opportunity to see one of the most talented college basketball players ever. The high-scoring forward could do it all: defend, shoot, rebound, and pass. Some basketball historians believe only Jordan was a more complete basketball player.
George Yardley Put up big numbers in the 1950s, and often did it with style. In seven seasons, Yardley made six All-Star Game appearances. Retired at age 31, and in his final season averaged 20.2 points per game.
*Indicates player was active in the 2014-2015 season
FOR FREE to continue reading
✔️ Unlock the full content of International Business Times UK for free
offer available for a limited time only
✔️ Easily manage your Newsletters subscriptions and save your favourite articles
✔️ No payment method required
Already have an account? Log in
© Copyright IBTimes 2023. All rights reserved.