6 Women In Green Bodysuits Attack, Rob Passengers On NYC Subway Train [Video]
KEY POINTS
The victims told police they had a verbal spat with the suspects
One of the victims suffered bruises on her stomach from the attack
The suspects escaped after the incident and remain on the loose
In an unprecedented incident, a gang of six women wearing neon green bodysuits has attacked and robbed two female passengers on a subway train near Times Square station.
Videos of the incident, which took place early Sunday morning, went viral on social media, showing the group of women fighting with the two passengers on the train, WFLA reported.
In a video posted on Twitter, one of the suspects, who has long hair, can be seen pushing a female passenger to the train floor while a second woman clad in a green leotard repeatedly punches another commuter. Other passengers appear to be unhinged by the incident.
Warning: This video might be disturbing to some viewers
The two victims, both aged 19, reportedly told cops during an investigation they had a verbal spat with the suspects, which turned physically violent. The victims also said the suspects pushed and punched them.
The mother of one of the victims claimed that her daughter and her friend did nothing to instigate the group of women.
"There were no words exchanged prior," the mother, who decided to remain anonymous, told New York Daily News. "In police footage I've seen, you could see that my daughter and her friend were standing on the platform talking and laughing. They bumped my daughter and her friend, like strong-armed them."
The mother also said her daughter was attacked in an "absolutely disgusting" manner, the New York Post reported.
"She said she was attacked by aliens, and I didn't know what she was talking about," the parent added. "Yesterday was her birthday. This is how she spent her 19th birthday. I hope they get what they deserve and then some because it's disgusting."
Her daughter's friend reportedly suffered bruises on her stomach after being kicked by the suspects.
"She has a bruise of a teeth mark on her shoulder — like barbaric animals," the mother said further. "They stomped her leg. She's bruised on her lower extremities terribly, her stomach from being kicked."
The two teens were later taken to a hospital for medical attention.
The group of women also stole credit cards, a wallet, a cellphone and other personal belongings from the passengers. They escaped the train station after the attack and remain on the loose.
Detectives reportedly found the suspects' social media pages, but no arrests were made as of Tuesday.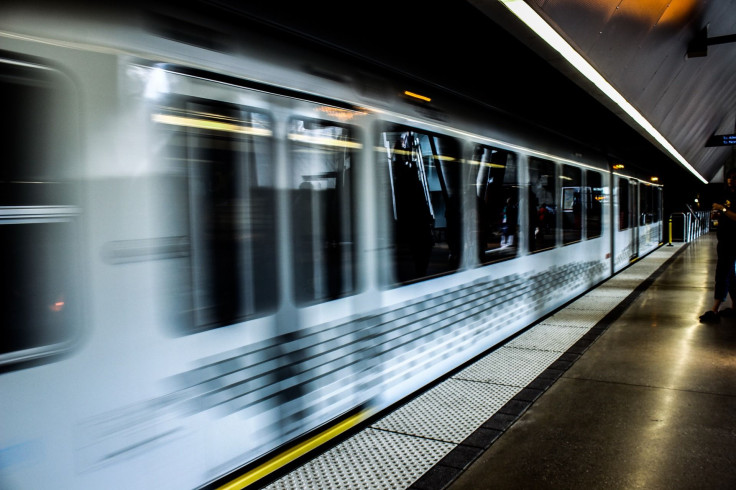 © Copyright IBTimes 2023. All rights reserved.