9 Adults, 2 Children Have Died Amid Flu Season In Alabama
KEY POINTS
There have been 11 influenza-related deaths in Alabama this season
All districts have seen lab-confirmed influenza cases
Alabama has been among the states with "very high" activity level
The flu season this year has been hitting the Southern states particularly hard. In Alabama, nine adults and two children have reportedly died of the flu this season.
The Alabama Department of Public Health (ADPH) reported 11 influenza-associated deaths in its influenza report for week 46 (Nov. 13 to Nov. 19). Data showed a 6.9% rate of statewide influenza-like illness (ILI), which the agency noted to be a decrease compared to the previous week. However, it is still "above Alabama's 2022-2023 season baseline of 3.27%."
"All Districts have seen lab-confirmed cases of influenza in its communities in the last three weeks," the agency reported, noting the circulation of COVID-19 and human rhinovirus/enterovirus "throughout" the state. "15 influenza or ILI outbreak(s) were reported during the week ending November 19."
Based on the chart of outpatient visits for ILI by week, the 2022-2023 season shows a higher percentage than the 2020-2021 and 2021-2022 seasons. Earlier in the month, the ADPH also cautioned families amid the early arrival of the flu season, noting that the influenza activity in the state has been "unusually severe" among children.
"This is the highest flu activity that we have seen this early in the season since the 2009 Influenza A/H1N1 pandemic," pediatrician and District Medical Officer with the ADPH, Wes Stubblefield, said in an earlier news release.
In the flu activity map of the U.S. Centers for Disease Control and Prevention (CDC), updated Nov. 25, quite a few states still have "very high" or "high" activity levels. Alabama, for instance, is among the states with "very high" ILI activity level for the week ending on Nov. 12. It is marked deep purple on the map, along with Tennessee, Virginia, South Carolina and the District of Columbia.
Authorities have been encouraging the public to take precautions amid the current "tridemic" of the flu, COVID-19 and RSV.
"We encourage parents to take the necessary preventative measures to protect their children, themselves and others through strategies that we know are effective, including influenza vaccination for everyone older than six months, hand-washing, and mask-wearing in crowded environments or when someone is sick at home," pediatric infectious disease specialist at USA Health, Benjamin Estrada, said in the ADPH news release earlier in November.
"While there's really no way to know what flu activity will look like season to season, we do know that every year the first and most important step to protect yourself is a flu vaccination," said CDC Director Rochelle Walensky.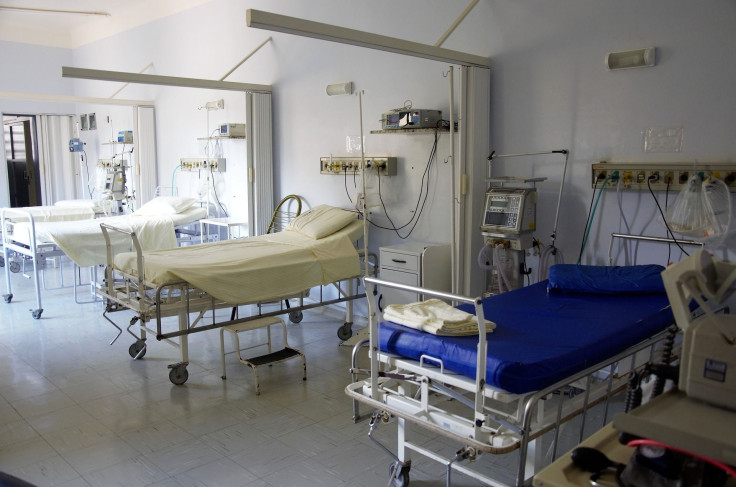 © Copyright IBTimes 2023. All rights reserved.
FOLLOW MORE IBT NEWS ON THE BELOW CHANNELS