Aaron Rodgers Puts Over Jordan Love As Green Bay Packers' New Star Quarterback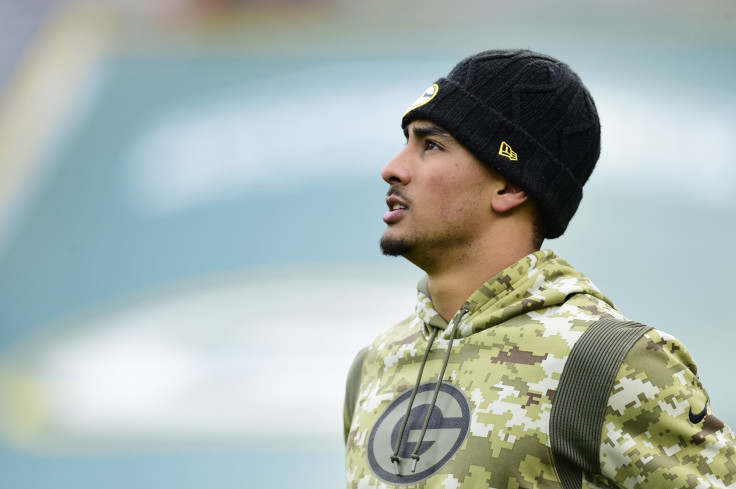 KEY POINTS
Aaron Rodgers confirms that the wants to be traded to the New York Jets
Rodgers recounts the feeling he had about the Green Bay Packers drafting Jordan Love
"He's got a bright future in front of him," Rodgers says about Love
Aaron Rodgers has confirmed his desire to leave the Green Bay Packers and take his talents to the New York Jets, but he is not against giving the rub to Jordan Love as the new face of the franchise.
Rodgers made the reveal on The Pat McAfee Show, and while he acknowledged that the Packers drafting Love was a sign that they were going to be moving on from him, there was no telling when that would happen.
"In 2020, they drafted Jordan [Love] to replace me. He wasn't replacing me right away, but as is the case with the Packers and kind of the way they do things, they like to get rid of players a year early instead of a year late," Rodgers explained.
"So there's probably some people who believed I was a descending player and it was time to make a change, even though we were just coming off an NFC Championship game. Obviously, we got blown out by San Fran [49ers], but we had a 13-3 season and we were the No. 2 seed."
At the time of the 2020 NFL draft, fans started getting concerned about Rodgers' future as the Packers traded their first-round (30th overall) and fourth-round picks (136th overall) for the Miami Dolphins' 26th overall spot and get Love.
General manager Brian Gutekunst then later explained that there was no one else they felt comfortable taking at that spot other than the Utah State product.
Love would go on to make his first NFL appearance in 2021, his second year, in the fourth quarter of a 38-3 drubbing at the hands of the New Orleans Saints in September and made his first NFL start on November 7 versus the Kansas City Chiefs after Rodgers tested positive for COVID-19.
It seemed then that it would only be a matter of time before Love would replace Rodgers full-time, but the latter winning back-to-back MVP awards did force them to postpone those plans as Rodgers himself revealed in 2020 and 2021,
Rodgers also confirmed that before he went on his darkness retreat, he was "90% retiring, 10% playing", but changed his mind after going five days without his phone.
The longtime Packer also confirmed that the reason no deal has been made yet with the Jets is that the franchise is trying to get a decent amount of compensation for Rodgers' value.
As his sun sets in Green Bay, Rodgers acknowledged the new No. 1 quarterback in Green Bay.
"They're ready to move on with Jordan [Love], that's awesome. Jordan's gonna be a great player. He's a [expletive] great kid, he had a really good year this year... He's got a bright future in front of him, they got a good, young team," Rodgers noted with a smile.
The Jets already made a move to prepare for the Rodgers era at MetLife Stadium after picking up Packers receiver Allen Lazard on a four-year, $44 million deal recently.
With how things have played out, eyes will be closely following both Love and Rodgers as the NFL will surely want to include a game between the Packers and the Jets in the 2023 season–potentially making it their 15th time to go head-to-head.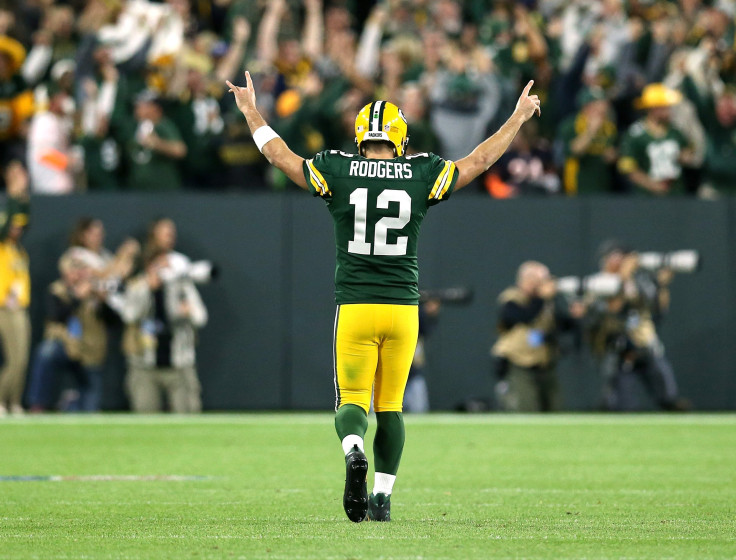 © Copyright IBTimes 2023. All rights reserved.