Alabama Man And Woman Arrested For Allegedly Kidnapping, Beating Teen Girl
A man and a woman from Alabama were arrested for allegedly kidnapping a teenage girl and taking her across state lines to Florida.
Deputies from Jackson County Sheriff's office responded to a call regarding a possible abduction at around 6.15 a.m. Saturday. Upon arrival at the scene, the deputies found the unidentified teen girl with her hands tied behind her back, a statement issued by the sheriff's office said Monday.
Further investigation revealed the girl was picked up by a man named Coby Jerome Jordan, 22, Friday evening from Alabama. He allegedly drove the girl to Florida, where he met up with two women. One of the women was identified as Molly Michele Jarrett, 19, Dnyuz reported.
Jordan, Jarrett and the third unidentified woman then took the minor to an abandoned building at around 1:00 a.m. Saturday, where they beat her and tied her hands and feet with duct tape. After the torture, the trio abandoned the girl under a tree at an unspecified location, the outlet added.
"A short time later, the victim was dropped off and left alone under a tree, where she eventually escaped," the sheriff's office said.
She was taken to a nearby hospital, and was expected to recover from the injuries she sustained in the aftermath of the incident, the cops said, according to reports.
Jordan and Jarrett were arrested by Houston County deputies Saturday. In the photos of the accused shared by the Jackson County Sheriff's Office, Jarrett was seen dressed as the DC comic superhero Raven at the time of her arrest.
The motive behind the kidnapping was not immediately clear. Other information on the matter was not provided by the authorities.
While Jordan was charged with robbery, false imprisonment, tampering with a victim, and battery, Jarrett was facing charges of principal in the first degree to robbery, principal in the first degree to false imprisonment, principal in the first degree to tampering with a victim, and principal in the first degree to battery.
The duo was held in the Houston County Jail, from where they will be transferred to Jackson County. They were scheduled to appear in court this week.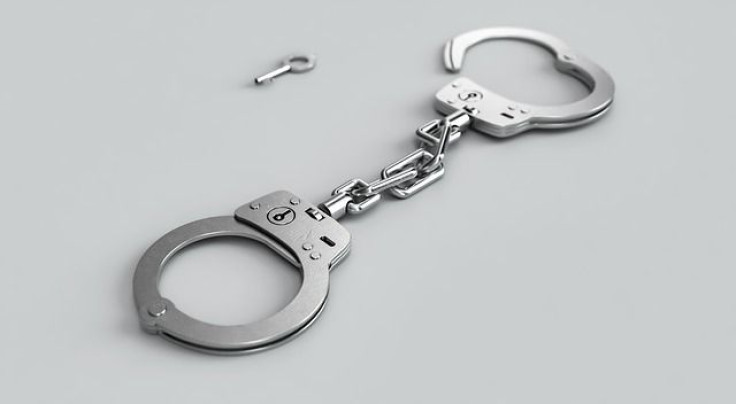 © Copyright IBTimes 2023. All rights reserved.