Alcoa Cuts Alumina Capacity; 1Q Report Due Tuesday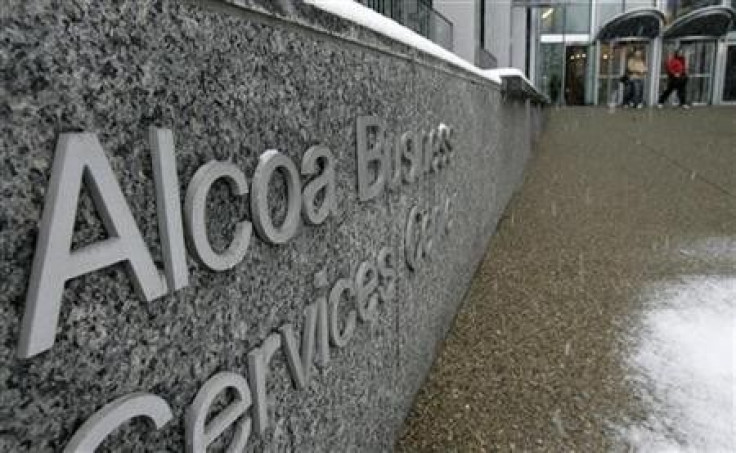 Alcoa Inc. (NYSE: AA), the U.S. aluminum giant, said Thursday it will reduce its annual total alumina production capacity by 2 percent this year, aimed at matching output with its plans to reduce smelter capacity amid a global oversupply that has hurt prices.
The move comes after a drop in prices of alumina, a key ingredient for aluminum production, to levels where some of the world's highest-cost refineries wouldn't be profitable. Spot alumina prices in March fell to about $315 per ton, down from above $400 at the end of last year, while aluminum prices slumped almost 20 percent in a year.
Alcoa, which is based in New York, said it will reduce alumina production capacity by 390,000 metric tons a year, or about 2 percent of Alcoa's total capacity. The cuts are targeted at the Atlantic region, which represents about half of the company's global refining capacity of 18 million tons per year.
Alcoa is taking these steps to avoid aggravating alumina oversupply in the Atlantic region and to enhance the efficiency of our refining system, Chris Ayers, president of Alcoa's Global Primary Products, said in a statement. We will continue to monitor market conditions and will take further action if warranted.
The cutback follows an announcement by Alcoa earlier this year that it would close or curtail 531,000 metric tons, or 12 percent, of its global smelting capacity.
More than half of the 531,000 metric tons represented the permanent closure of capacity in Tennessee and Texas that had been idled since 2009, while the rest represented curtailments to be taken in Portovesme, Italy and La Coruna and Aviles, Spain.
The 90,000 metric ton curtailment in the Spanish smelters has started and is scheduled to be complete by the first half of this year. The smelter in Portovesme, Italy, with a capacity of 150,000 metric tons, will finalize curtailment by the end of the year.
Alcoa, which has seen its shares fall 45 percent from a year ago, will unofficially kick off the U.S. earnings season next week and is expected to post a quarterly loss of 4 cents per share, down from a profit of 28 cents a share the prior year.
Alcoa is scheduled to report first-quarter results after the market closes on Tuesday.
The company's loss in the fourth quarter followed profits in the previous three quarters, which was boosted by demand from automobile and aerospace companies and emerging markets like China. That strength, however, has been declining as demand weakened, aluminum prices tanked and raw-materials costs climbed.
© Copyright IBTimes 2023. All rights reserved.