Ame Deal's Mother Wants Life Imprisonment or Lethal Injection For Abusive Household That Killed Her Daughter (PHOTOS)
Shirley Deal, the mother of Ame Deal, a 10-year old girl who suffocated to death after being locked in an airtight plastic bin, is seeking to avenge the death of her daughter, who she believes was killed by an abusive household.
Shirley, 38, who hails from Kansas, couldn't stop crying, after knowing online that Ame, who was residing in Phoenix, had perished in the same household that she had left several years ago.
From The Arizona Republic's web page, the daughter's mother found out that the girl had been locked inside a padlocked, plastic footlocker for punishment by four adults, including Ame's 62-year-old grandmother Judith Deal, 44-year-old aunt and legal guardian Cynthia Stoltzmann, and Stoltzmann's daughter Samantha and son-in-law John Allen, both 23. Shirley said she know three of them.
"I read the newspaper, and it made me so upset," she told the Republic. "For what they did to my daughter, they need to be treated the same way."
Shirley Deal married David Deal in 1996. While Shirley lived with David and his relatives, including David's sister, Cynthia Stoltzmann, and his mother, Judith Deal, she was also abused.
"I was a slave to them," she said with tears. "I had to do everything, and they wouldn't do nothing - they sat on their asses."
"They were abusing me, too. They were hitting me, and they called me names and made me stay up all night," she added.
After being abused by her husband's household for two years, Shirley claimed she was "kicked out" of the family's home and fled without her children.
However, since Shirley was seeing another man when she had concieved Ame, she isn't sure if Ame was the daughter of her former husband, David.
Ame was found dead in an airtight storage bin outside her family's house in Phoenix, Arizona on July 12. Her relatives initially claimed she had accidentally locked herself inside while playing hide-and-seek but later the police arrested Cynthia, Judith, Samantha and John on charges of kidnapping and murder.
According to Ame's neighbors, she was often physically and verbally abused by her family and on one instance, she was even forced to walk back and forth on the sidewalk barefoot in triple-digit temperatures.
Police investigators said the girl had been placed in the box at least five times in 30 days, was beaten with a wooden paddle, and forced to eat hot sauce and dog poop on several occasions, according to the Sacramento Bee.
Court records said because Ame suffered abusive treatment from time to time, she was underweight (59 pounds) and was chronically hungry.
Samantha and John Allen were arrested for first-degree murder on Wednesday after they admitted that they had locked Deal in the container as a form of punishment because she wrongly took a popsicle without permission.
Stoltzmann and Judith Deal were arrested on suspicions of child abuse and kidnapping.
Phoenix police spokesman Sergeant Trent Crump told Reuters that Allen also forced her do jumping jacks, backbends and other exercises for over an hour before locking her in the airtight container.
Police said the four family members abused the girl because they did not feel that she was related to them by blood.
"They just need to go to jail for life or get lethal injection," Shirley said. "That's what they need because of what they did to my 10-year-old baby. My baby!"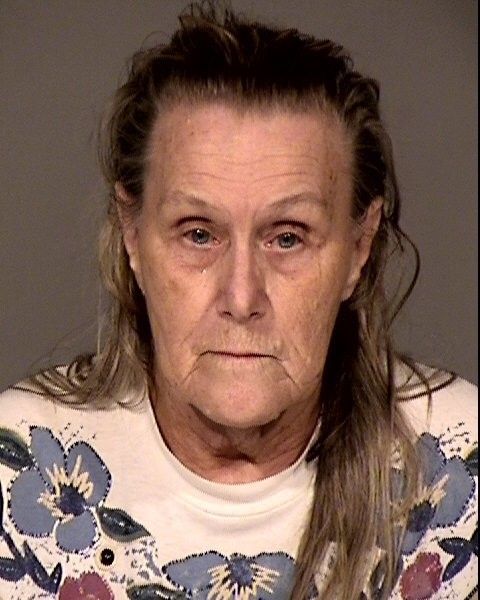 © Copyright IBTimes 2023. All rights reserved.