'American Horror Story' Season 4 Spoilers: Check Out 4 Photos From 'Freak Show' Episode 6, 'Bullseye'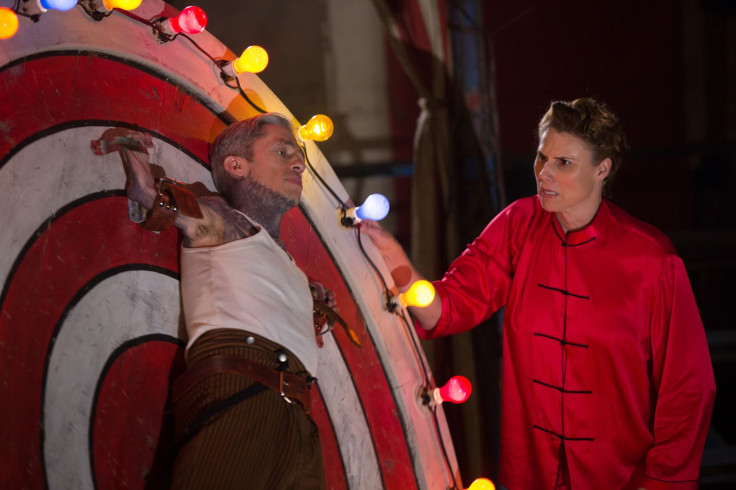 The show must go on in "American Horror Story"! Now that Bette and Dot (Sarah Paulson) have been removed from Elsa's (Jessica Lange) Freak Show and sold to the monstrous Dandy (Finn Wittrock), the ring master will have to cook up a new act to entice the patrons of Jupiter when Season 4 of "American Horror Story" continues on Wednesday, Nov. 12, with episode 6.
Curious what Elsa has up her sleeve to intrigue potential ticket buyers? Well, her devious plan was teased in the title of episode 6, "Bullseye," and the installment's promo photos. Looks like her "dangerous new act" will be have something to do with knife throwing. And can you guess which of "her monsters" will be forced to dodge the sharp objects?
Paul the Illustrated Seal (Mat Fraser) will be strapped down and spun on Elsa's contraption during episode 6 of "American Horror Story: Freak Show." And from what we saw in the promo video, it doesn't look like he volunteered to star in the deadly act.
In the trailer he calls Elsa out for being dishonest, along with having something to do with the disappearance of the show's main act.
"Where are those twins? You've done something deceitful," he bellows at her, referring to the Tattler twins' whereabouts. Could Paul's persistency be the reason he ended up starring in the new routine?
But according to the synopsis, it won't be all work and no play for Paul. The summary revealed the Illustrated Seal Boy would "indulge in a secret romance" during episode 6 of "AHS." But does that mean he'll cozy up to a fellow freak or a Jupiter residence?
Fans of the hit FX miniseries will have to tune in Wednesday, Nov. 12, at 10 p.m. EST to find out! Check out the promo photos below to see if you can spot any clues before "Bullseye" airs: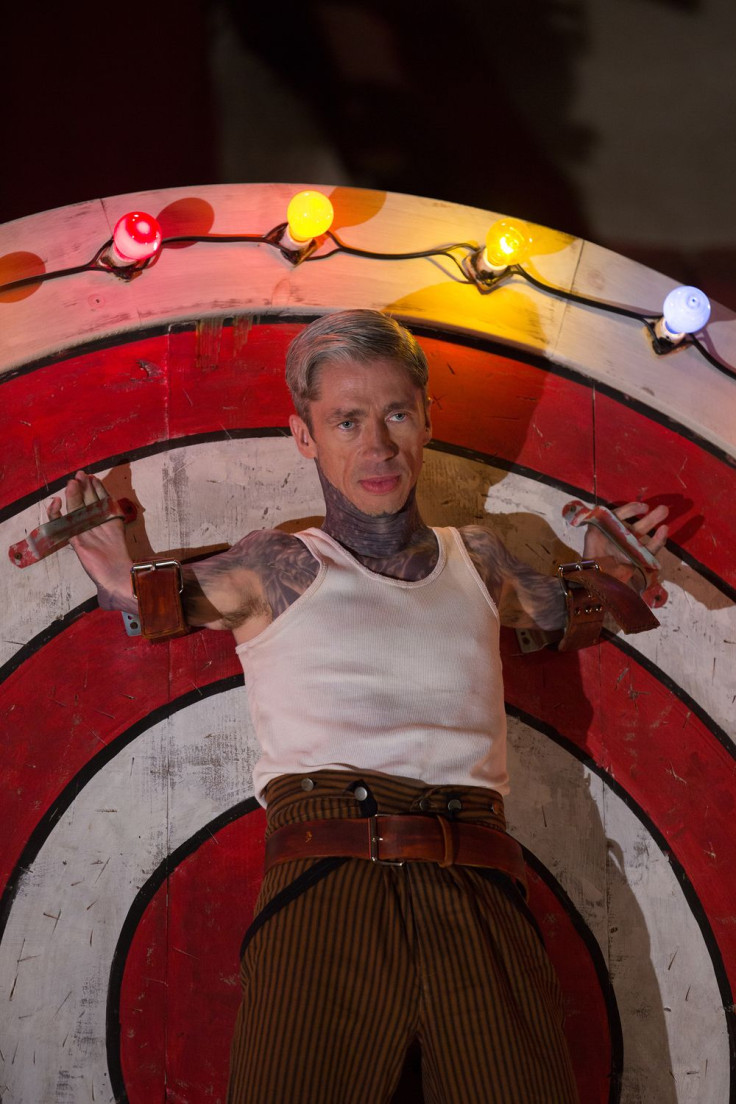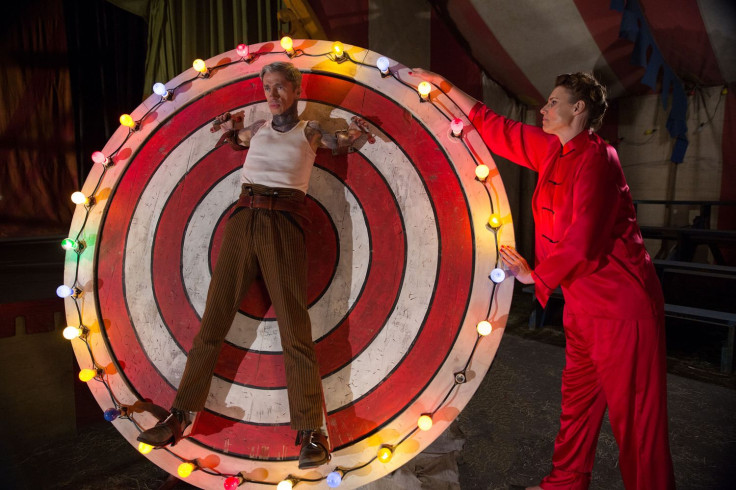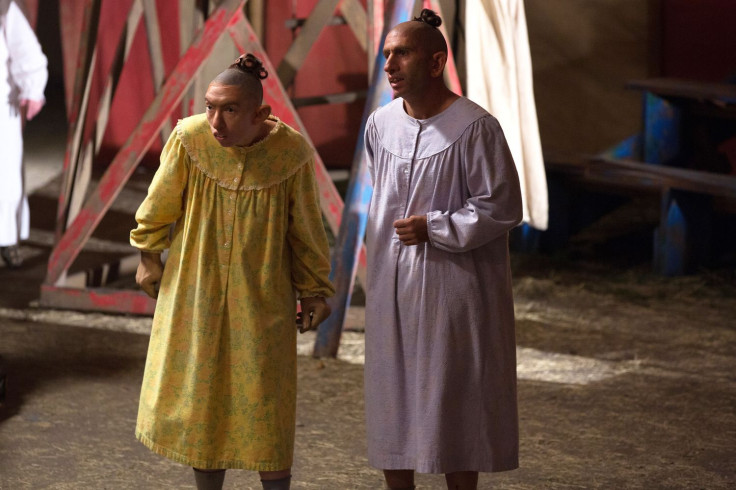 © Copyright IBTimes 2023. All rights reserved.