Android 5.0 Jelly Bean Likely To Be Launched In Q3 Of 2012; The Top Expected Features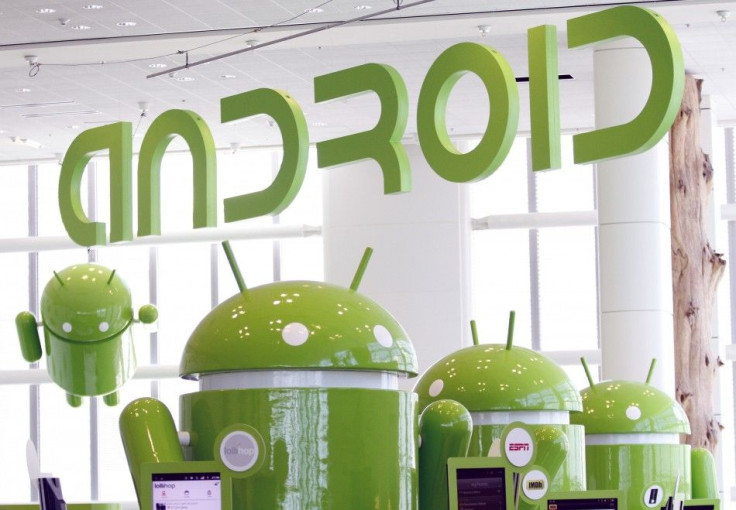 According to the latest data released by Google, merely 1.6 percent of Android devices have the 4.0 version (Ice Cream Sandwich) of the operating system installed in them, despite the fact that it has been available for more than five months.
At a time when many Android smartphone owners are waiting for the official announcement from the handset manufacturers about the ICS update, a report by DigiTimes Thursday said that Google might introduce the next major release of Android, the version 5.0 (Jelly Bean) during the third quarter of this year.
The existing Android 4.0 offers a number of key updates including features like widget resizing, facial recognition and a new voice input engine. However, in case of adoption and gaining pace in the industry, ICS has not been up to the mark.
The DigiTimes report also said that more smartphones running on ICS will be available starting the second quarter of this year, with mid-range to high-end models coming from brand vendors including HTC, Samsung Electronics, and Sony Mobile Communications.
Taiwanese smartphone manufacturer HTC recently announced that its HTC One X, One S and One V will be the first three Android 4.0 handsets offered by it. On the other hand, Sony is said to be releasing two smartphones shortly, which will initially run Android Gingerbread but will get almost immediate ICS updates, Redmond Pie reported.
However, all these devices could almost immediately be running an out of date version of Android, if the ongoing rumors of Jelly Bean's Q3 release turns true, the report added.
How Will Android 5.0 Jelly Bean Taste?
How will the next version of Android operating system add to the taste of Google's dessert? What features will Jelly Bean offer to keep the momentum up against rivals like iOS and Windows operating system? Well, several features have been rumored so far.
Let's take a look at the highly anticipated ones:
Enhanced Integrated Browser: A much improved integrated browser or a mobile version of Google's own Chrome with constant onscreen tabs and a complete bookmarks bar is expected to be included in the next Android version. Given that iOS and Windows have already done so with their own browsers like Safari and IE, full Chrome Browser support in Jelly Bean could prove to be a real match-winner for Google.
An In-Built File Manager App: The next version of Android is expected to come with a custom-built file manager. Users prefer an in-built file manager app in critical moments, rather than hunting for a third-party app from the Android market. It will help organizing the files and ease the task of searching the favorite ones scattered on an SD card.
Toggle Options: If Google adds toggle switches in the new version of the Android, it would be very helpful in saving the device's battery life as it will allow users to switch on or turn off. Thanks to HTC Sense UI, the company's smartphones already feature several toggle switches to turn on/off GPS, Bluetooth and Wi-Fi.
Screen Lock Widgets: Google is expected to introduce several lock screen widgets to the Jelly Bean that will help view notifications when the screen is locked. However, this may not be possible if a passcode or pattern lock is enabled for security reasons. But other small widgets like music player update, weather or custom clocks could be added. These are currently available in the HTC Sense 3.0 and 3.5.
Upgrade Procedure: The procedure of updating or upgrading Android devices generally takes a lot of time. Although the newly announced Ice Cream Sandwich promises to bring in the updates faster, only a few devices have got the update so far. Considering this, it is highly expected that Jelly Bean will finally pave way for faster upgrades.
Battery Efficiency: Most of the times, users look for hidden custom options to save battery life on their devices. Particular third-party apps are also looked for in order to the same. Hence, a battery management tool would add much value to the next version of Android.
A Standard Keyboard: Though Swype and Swiftkey are providing as much assistance as they possibly can, it may be better for Google to not solely depend on these and actually work on a standard keyboard for the next Android iteration.
Brighter Theme: Though versions like Gingerbread, Honeycomb and Ice Cream Sandwich look quite good, that may not be the case with everyone. Many people don't like an all black theme for their devices. That said, it is time for Google to bring brighter and colorful theme options along with its new OS.
Must Read: Apple iPhone 5 Release Date: Will Universal Remote Functionalities Make Future iPhone Control TVs?
© Copyright IBTimes 2023. All rights reserved.