Apple May Launch TV Bid for English Premier League Rights vs. News, Disney, Al-Jazeera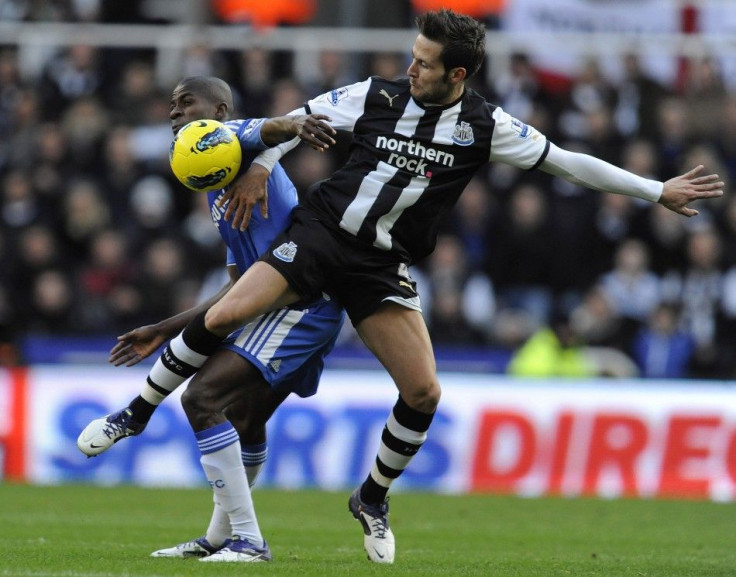 Apple shares neared their all-time high of $426.70 Friday after reports the computer giant might bid for TV rights for the English Premier League. The league includes the U.K.'s biggest football, or soccer clubs.
Apple shares were at $421.60, up $3.57 in mid-afternoon trading.
A multibillion dollar bid for EPL TV rights would bolster the Cupertino, Calif.-based company's Apple TV offerings. It would also place it squarely against rival bids from News Corp.'s SkySports, Walt Disney Co.'s ESPN and Al-Jazeera.
The proposed bid was mentioned in a London Daily Mail report Thursday and followed Friday by Yahoo Sports. Apple declined comment. Apple reported cash and investments exceeding $81.5 billion as of Sept. 24.
Besides the traditional media companies, Yahoo Sports also said Google, the No. 1 search engine, might also be interested in bidding for EPL rights.
At stake is a big presence in British sports broadcasting, which could serve as a way for Apple to bolster market share. In the U.S., Apple streams sports broadcasts with rights for Major League Baseball, the National Hockey League and the National Basketball Association.
A bid against ESPN might prove complicated for Apple. Disney CEO Robert Iger is a new director of Apple. Apple Chairman Steve Jobs was Disney's largest individual shareholder. The distribution of his estate has not yet been announced.
Besides giving Apple additional rights, a successful bid would vault the maker of computers, iPhones and iPads into more of a content provider, much as it has provided music titles via iTunes for years.
© Copyright IBTimes 2023. All rights reserved.