Assad's Fall Would Have Grave Implications For Hezbollah
ANALYSIS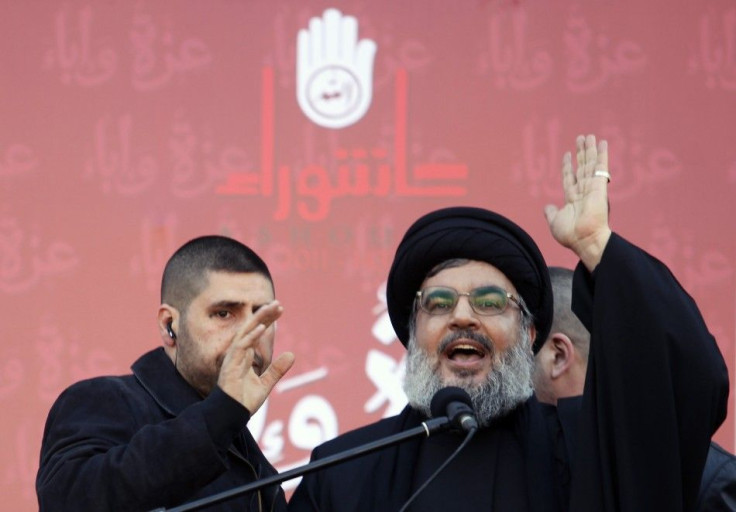 The crumbling regime of Syrian president Bashar al-Assad may have grave implications for Hezbollah, the powerful militant Shia Islamic group in neighboring Lebanon.
Sheik Hassan Nasrallah, the leader of Hezbollah, has been one of Assad's few strong allies in the Arab world -- however, should Assad's government collapse, financial and military aid to Hezbollah would also dry up and likely lead to the end of the group's domination of Lebanese politics. Lebanon's Sunni Muslim and Christian communities have long resented Hezbollah's three-decade-long tenure in the country.
Like Hezbollah and Iran, the Alawite Assad is closely linked to Shia Islam, although Syria is 70 percent Sunni.
Hezbollah views its links to the Assad regime (as well as to Iran) as a crucial element in its endless war against Israel. But even Nasrallah – who finds himself increasingly isolated in the Middle East – must realize that Wednesday's bombing in Damascus which killed three of Assad's top lieutenants, poses grave danger to his organization.
Indeed, Nasrallah mourned the deaths of the senior Syrian officials.
"These martyr leaders were comrades-in-arms in the conflict with the Israeli enemy, and we are confident that the Arab Syrian Army, which overcame the unbearable, will be able to persist and crush the hopes of the enemies," he said.
Then he praised Assad for his unswerving support of Hezbollah.
The most important weapons with which we fought Israel in the July [2006] war came from Syria, Nasrallah told a crowd of supporters.
"The most valuable weapons we had in our possession were from Syria. The missiles we used in the second Lebanon war were made in Syria. And it's not only in Lebanon. but in Gaza as well. Where did these missiles come from? The Saudi regime? The Egyptian regime? These missiles are from Syria."
The Daily Star newspaper of Lebanon reported, however, that Nasrallah has made some subtle modifications in his views of Assad as the brutal conflict in Syria has dragged on for well over a year. In the beginning on the uprising, he openly embraced Assad – but recently, he has called for compromise and negotiations between the Assad regime and the Syrian opposition.
Hezbollah appears to be treading lightly in deeply divided Lebanon, where sectarian violence could potentially mushroom into a national conflict (as it did in the recent past).
Political analyst Abdelwahab Badrakhan, wrote in the Lebanese daily paper An-Nahar: Hezbollah knows it's absolutely not in its interest to have a civil war in Lebanon."
Indeed, if a Sunni-led government ascends to power in Syria in the likely event of Assad's collapse, Hezbollah would lose a key ally and depend solely upon Iran, which is more than 1,000 miles way.
Even worse, the collapse of Assad's regime would not only spark sectarian strife in Syria, but also in Lebanon, which comprises a kaleidoscope of different ethnic groups, many sworn enemies to each other.
Fawaz A. Gerges, director of the Middle East Center at the London School of Economics., warned the New York Times that Hezbollah may now have reached a point of no return.
"Hezbollah made it very clear that there is an umbilical cord between the Syrian regime and Hezbollah, and this umbilical cord is existential. They are, as he said, comrades in arms," he said.
The implication is that there may be no room for compromise – if Assad is removed from power, Hezbollah will became gravely vulnerable in Lebanon and will become a target for its myriad enemies in the region.
© Copyright IBTimes 2023. All rights reserved.
FOLLOW MORE IBT NEWS ON THE BELOW CHANNELS