Aung San Suu Kyi In Oslo To Accept Nobel Peace Prize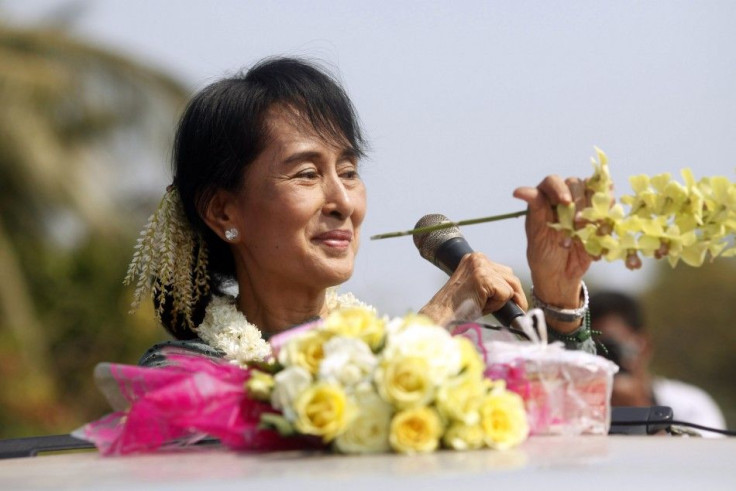 Aung San Suu Kyi has arrived in Oslo to accept the Nobel Peace Prize, which she was awarded over 20 years ago.
In 1990, when Suu Kyi was in Myanmar (formerly Burma), the repressive military government imposed house arrest on the activist, who had long called for free and fair elections. She was awarded the Nobel Prize for her campaign of nonviolent resistance. At the time, her two then-adolescent sons accepted the award on her behalf.
Suu Kyi was freed in 2010. Now, she is an elected member of Parliament and an iconic leader, heralding Myanmar's slow move towards political liberalization.
Her visit to Oslo is part of a two-week trip that marks her first departure from Myanmar in 24 years. She is taking the opportunity to ask world leaders for their support as Myanmar moves away from its dictatorial past.
Suu Kyi is expected to claim her Nobel Prize and deliver a speech on Saturday.
© Copyright IBTimes 2023. All rights reserved.