Be Nice! How America's Top Social Capital CEOs Can Teach Us the Power of Kindness
This month's Top 10 Social Capital CEOs all have devoted their companies and their careers to leading with thoughtfulness, respect and a softer edge that could give all our leaders and the rest of us some new ideas about a New Year's Resolution.
They lead with kindness. It is one of the simpler yet core ideals of Social Capital that could easily be dismissed as trite, but it's a key trait that is too often overlooked in importance when it comes to leadership skills nowadays.
Maybe that's because the idea of kindness in business leadership either sounds out of place or too cutting edge to be practical. Or maybe it's just that it seems like it's impossibly hard to find genuine examples of it.
But rest assured that the concept which we find reminiscent of the age-old old shopkeeper's relationships with their customers and their employees is alive and well – and ever present today in this month's cavalcade of caring CEOs.
To put it simply, kindness in leadership means leaders making decisions that follow the golden rule - treating people how we want to be treated, with humanity and respect. The leaders of these large corporations have an even bigger agenda than just bolstering their bottom line, they want to bolster humanity – both the nation and the world. Their kind disposition and attitudes of gratitude are changing the lives of everyone they employ, their customers and anyone they interact with. We look up to our business leaders for how to act and how to lead. So CEOs who lead with kindness can transform the country and leadership through their simple actions.
These leaders run their businesses and their lives as if they are the citizens of a small town, or a student at a small college, or as if they are hanging out with their small group of friends, or like we mentioned earlier, as if they are running a small business or local store. All those smaller venues are beloved for how they inspire a sense of community and strong relationships between those who are a part of them. Well, there is indeed a way to run a large corporation in the same way, and with that same kindness.
Being connected to the people you are working with and creating channels for those individuals to have a voice, and addressing those individuals respectfully and courteously includes the basic pleasantries such as responding to and communicating with gentility and respect. But leading with kindness is also making sure that the decisions you make and the way you express those decisions positively affects those around you, and that is not always the easiest thing to do.
It is taking into account the nuances and applications of the decisions you make as a leader.
The idea of large corporations being led this way may seem a naïve fantasy to some, or lip service to others, especially to old school businesses and business schools which once believed that morality, ethics, and kindness are outside of the scope of traditional business practices.
But, quite to the contrary, we firmly believe that the practice of kindness in leadership is something that should be taught in business school to then be practiced in the corporate world. The outdated trend of purely profit-centric business practices must be replaced with people-first leadership. Businesses will not be profitable without the trust and loyalty of their customers, their employees and the overall human community in a global economy. This idea must begin with education in schools and a recalibration of current professionals. Ultimately, profits will be one of the rewards, as we have learned from many of our Social Capital CEOs. But there also will be the inestimable human reward of customer and employee satisfaction and improvement.
There are leaders out there running large multinational corporations as if they were mom-and-pop shops, and they are brave enough to make decisions that may initially be hurtful to the bottom line, but are the right thing to do. These decisions are typically simple decisions that would be a no brainer for a smaller company but are more difficult for larger companies with stakeholders and accountants pushing bottom line-focused thinking.
However, the real bottom line is that business leaders are in a unique position to change society in a way that politicians, musicians, and celebrities cannot as these business leaders work in the real world, in real ways with us every day. They lead us in our everyday lives. It is therefore in their purview to change the world if they lead with kindness and teach us all to have the courage to do the same.
If all leaders can learn to lead with kindness and make decisions for others that they would want made for themselves, we will start to see a revolution in our country. Not only will businesses run better, but society will run better. And then we can look up to our successful business leaders for a model for how we all can act to achieve our own personal American dreams. If those we look up to treat others with respect, dignity, and kindness we will have a kinder world to live in.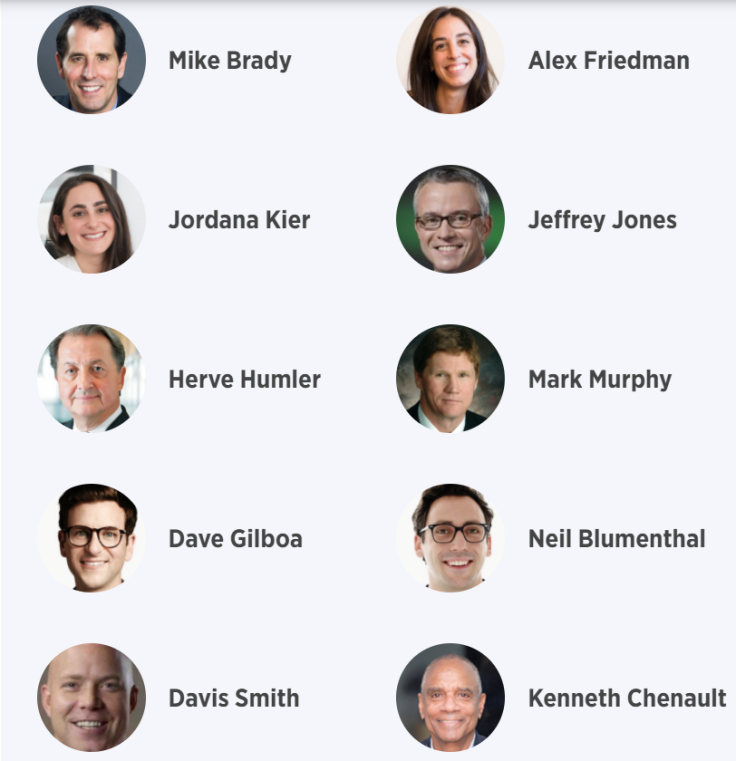 Mike Brady: Formerly of Greyston Bakery
Mike Brady was all about non-judgment – and brownies – in that order when he took over Greyston. He continued the legacy their founder began of making enough money to sustain itself so it could be a practical employment center for the local community. His hiring strategy was simple: come in the door and put your name on a list.
"No questions asked, no background checks, no interviews, no references," explains Brady. "We are just trusting in the power of people to be successful, so we give everyone an equal chance at that."
Talk about being kind. Brady's hiring practices followed the Buddhist ideal of "non-judgment and embracing uncertainty." Whatever the intent, the result is a whole lot of Social Capital for a whole lot of people.
Sound like an out-of-this-world business model? Well, maybe that's' because it was started by a former aerospace engineer and Zen Master who believed the whole purpose of the for-profit company was to help the community. The late Bernie Glassman redesigned the hiring process with one simple powerful phrase "Open Hiring" so they could "invest in people and build communities, businesses, and a better world."
When Brady heard about that, he loved the idea so much he volunteered. Then he joined the board and eventually took over operations for the bakery after he saw firsthand the wake of positivity created. "I was blown away by the reception of others when I told them where I worked," he recalls.
Then when Glassman passed away after a stroke in 2018, Brady took up the torch of that heavenly mission and turned it into a bonfire of compassion in action. Instead of trying to "maximize" profits or performance the way many second generation leaders who replace visionary leaders often do, he took Glassman's vision to the next level.
First, he put his real world business skills to work by leveraging all their goodwill and good press into great relationships with like-minded businesses. Today, Greyston is the official brownie vendor for Delta Airlines, and has a whole line of products, including vegan brownies and blondies, for Whole Foods among others. About 35,000 pounds of brownies are baked each day at the Yonkers facility and 6.5 million brownies annually.
Brady also turned their unusual hiring model into an actual business leadership program. Greyston Foundation launched the Center for Open Hiring to develop and advise other businesses on how to expand their view of who is employable across all industries and throughout the world in order to create pathways for more people to enter and thrive in the workforce.
"I want to inspire every business in the country to hire 10 people who need a break," boldly declares Brady. "To say 'Let's take a chance to hire someone who doesn't fit."
And those aren't just words. Currently, over 60% of Greyston's bakers are ex-convicts., a statistic that might terrify other CEOs but never Brady.
"We trust that everyone can be successful on a job, and we invest in that trust," he declares. "Everyone gets a chance. We don't hire people to bake brownies, we bake brownies to hire people."
But that was just the beginning for Brady. Over the last few years of his tenure with the company he expanded programs that would rival the best social service efforts of a major city, only with a lot more success.
Through their Pathmaking Programs they address the fundamental causes of poverty. From life skills training, to employment services, they empower anyone 17 through 65 with no-cost job skills training, one-on-one coaching, and job placement assistance.
And determined to overcome the four most common obstacles to success - food, education, housing, and mental health - Greyston Community Wellness offers support services that address the physical and emotional health needs of the community.
The results have been utterly amazing – in fact world changing: Since 2009, Greyston Workforce Development graduates have earned $27.5 million and 31% more than the minimum wage. They estimate that has saved $2.2 million in public funds. Their training and transitional employment to released prisoners has seen a stunningly low recidivism rate of 6.3%, compared to a national average of 44%.
"We want people to be not only great workers but thriving in their own lives," says Brady.
That's the epitome of human kindness, and a whole lot of Social Capital.
Alex Friedman and Jordana Kier: Lola
Leading with kindness can be as simple, and difficult, as building a company to create healthy reproductive care for women that is safe and accessible. That's exactly what these forward thinking altruistic entrepreneurs did, and they really didn't know if it would make that much money or not. The real impetus was because it was the right thing to do.
"Don't start with starting a business," Jordana explains. "Start with a problem that really pisses you off! LOLA started with a simple question — what's actually in a tampon? But once we uncovered the lack of ingredient transparency and information available to women, we knew we had the foundation for a business. It was all-consuming and we were adamant that we would innovate to find a solution for ourselves, and for women everywhere."
The tenacious team is "reinventing feminine care. Starting with high-quality, natural ingredients that you can trust." Although per our lead in this article that should be called "returning" to ingredients we can trust. Other popular brands of feminine care use chemicals such as rayon and polyethylene. Consumers have allowed them to include these ingredients which we don't even understand the impact of in women's bodies. Lola is the first brand to completely eliminate all the noxious chemicals in their products.
Once these founders finally got rolling with this business they focused a great deal of their attention on convenience for the modern women to get period supplies delivered to her house whenever she may need them. In fact, the founders tell a personal and hilarious story, surely relatable to any women, of being unprepared and scrambling to find tampons while living in New York, where as they say, "we can get anything delivered to us at any hour of the day, but yet when it came to our periods it seemed like we were always running out to the drugstore unprepared bleeding in our pants."
They also had the courage to publicly share such revelations. But that mission of convenience, while still important, pales in comparison to the crucial element of health.
"We exercise, we eat well, we try to take care of our bodies and yet here we were every single month using a product that we had no idea what was in it," they declare. "It's kind of crazy we use 10,000 tampons over the course of our life that's every single month for 35 or 40 years putting a product inside your body and you literally don't know what's in it"
When they dug into it, they found so many chemicals, dyes, and stuff you cannot even pronounce in everyday tampons and period care products. So, they committed their company to pure cotton tampons, ingredients everyone could understand, a newsletter to support even more knowledge, and all the necessary products to make reproductive wellness accessible as well to the everyday woman. They give women what women really need.
Their commitment to women is simple and true or as they put it, "As we grow, we're committed to building a brand that addresses every life stage to make reproductive health informative and supportive, instead of lonely and confusing."
These two CEOs are even more impressive when you look at how they support women in general. Lola partnered with "I Support Girls" a non-profit that helps bring homeless women supplies such as bras and hygiene products. They've already donated more than 5 million period products. These two CEOs went a full extra mile when they teamed up with another organization called "Period Equity" to demand change and to eliminate the tampon tax in our nation.
Clearly Alex and Jordana really care about women. They understand that women care immensely about what they put into their bodies and that feminine care product manufacturers shouldn't be any different. It's amazing that this has not been the status quo, but they are creating a precedent for other companies to be transparent and caring as well, not only with women but hopefully all of us.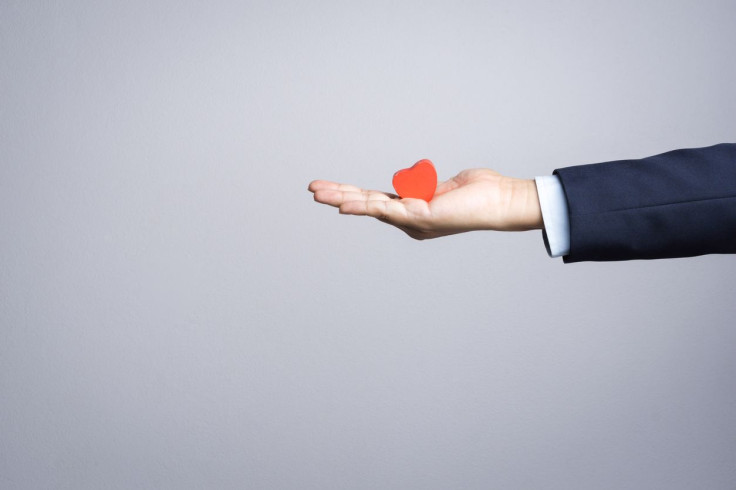 Jeffrey Jones: H&R Block
One of the most important ways to be kind is to stand up for the treatment of others -- and putting your money, your mouth, and even your career on the line for that moral imperative.
Jeff Jones of H&R Block did that in a big way when he left Uber because of the blatant issues with sexual harassment and sexism. And his well-earned image as an ethical leader is the primary reason he was hired to lead H&R Block where their mission statement is "We Do the Right Thing"
Long before Uber, Jones proved himself and his character as a thoughtful and kind leader over a 27-years-career in executive management. As executive vice president and chief marketing officer at Target Corporation from 2012 to 2016 he helped lead the juggernaut of a brand back from the infamous and potentially crippling 2013 data breach, launching a variety of initiatives that regained customer trust and loyalty including being more "guest-centric" and creating a more open, agile employee culture. He took the bull by the horns and served himself as Target's head of guest experience and communications to accomplish that.
Jones took that commitment to kindness and ethics to the next level when he joined H&R Block. He immediately courageously committed himself and the company to a major shift in business strategy which initially shook investor confidence, and stock price, when he unabashedly stood up for the consumer and an across the board price cut. Jones wholeheartedly believed it was the right thing to do because H&R Block was over leveraging price increases to make up for a long-term declining business. At the same time he committed to increasing the value of their product in every way.
"We're going to be changing our pricing model," explained Jones at the time. "We're going to be dealing with our brand promise and how we market the company. We're focused on improving the quality of service delivery. We're innovating with new services."
Jones announced five main objective or 'pillars" would now guide them: Elevate talent and culture; own a sustainable brand position; win on customer experience; build operational excellence; and invest for the long term. It was the perfect Social Capital solution to facing declining business, and he convinced investors he was right
"As we went on the road talking to investors, almost every single one said they agreed with our assessment of the business," Jones says. "They agreed with our strategy because our prices have been too high, and they thought our quality could get better. The reason this kind of change doesn't happen very often is because of the short-term pressure from investors. It's just really painful. But we know it's the right thing to do for the long term of the company."
Jones also believed the company needed to regain its reputation as the leader in the tax help space. So he made tax advice available all year round, making sure H&R Block tax pros average at least 10 years of experience and go through 20-30 hours of training each year to stay current on the tax code, and by publishing tax advice and tips in their blog and on social media. They also offer clients a free look forward at the coming year's taxes, so they can be prepared.
New offerings such as an online assisted tax service called Tax Pro Go and Tax Pro Review, through which a tax pro will review the return you prepared yourself and make sure it was done correctly rounded out some pretty amazing and thoughtful additional services. All of it is helping to return Block to the prestige and trust it once enjoyed, as well as increased market share.
Outside of the core business, they took their message and millions of dollars to the streets, literally with their Make Every Block Better community impact platform launched in 2019. They send out associates on grassroots neighborhood improvement programs that have nothing to do with taxes but everything to do with making people more prosperous. Because "We believe communities are more vibrant when neighbors connect with one another and small businesses thrive," says Jones.
During a year of contentious racial upheaval in order to "build a culture where everyone feels like they have a voice and belong," he invited his associates to share their personal experiences, fears and worries about racism, as well as ideas on how to stop it as a company.
Through the pandemic they provided free virtual tax prep to frontline workers, launched a COVID-19 Resource Hub for small business owners, and joined the Stand for Small coalition, launched by American Express. They helped small business owners with the Paycheck Protection Program and CARES Act through their Recovery Action Plan service. For their own people they provided new paid benefits and flexibility, and a new Associate Relief Fund.
Ultimately, that's why we at Social Capital and IBT salute Jones and agree wholeheartedly with his heartfelt belief that, "All of these efforts, and others, are why I continue to be so hopeful for the future of our company, our country and our world."
Herve Humler: Ritz-Carlton
Kind leadership comes in many forms; Herve Humler of the Ritz-Carlton chooses respect. He insists on referring to all his employees as "Ladies and gentlemen serving ladies and gentlemen," and actively creates an atmosphere of equality throughout his business. This is a perfect example of how a simple pleasantry can be powerfully important, especially when it's backed up by real intention and commitment.
" The attitude I strive to get across to my employees is this: "You are not servants, because unlike a servant, I want you to be engaged with the customer—you have a brain, you have a heart and I want you to use them,'" explains Humler. "This is why we say, and have always said, that we are ladies and gentlemen serving ladies and gentlemen. We mean this. I believe in the power of recognition and empowerment leading to great employee engagement. And employee engagement is critical to guest engagement."
For Humler, caring for his customers and respecting his employees is more than just the mission of Ritz-Carlton, but it is his personal mission as well. He has been with the company for 38 years and committed to creating that same kind of loyalty throughout the organization through his sincere dedication to his employees and his customers.
"I encounter executives sometimes from other companies who tell me, "Oh, yes. We have a mission statement – it's about four or five pages long. It's somewhere in the CEO's office, and accumulates a thicker layer of dust every year," explains Humler. "The executive attitude they're showing here is that employees don't work to create excellence, they only work for a paycheck. I disagree with this wholeheartedly–in fact it makes me feel, in cases like this, that it's the CEOs who should be reformed today, not the employees."
For Humler, loyalty in the customers comes from the wonderful experiences and memories they get at the hotel, but it all comes back to an investment of time and respect for the employees who create those experiences, which is why he makes a point to go and train the people himself when he opens a hotel, going the extra mile for the company, the company reputation, and for his customers and employees. And it all comes from a place of mutual respect. Keeping the customer is Humler's number one goal and treating his guests and employees with respect is how he does it.
One of the most powerful proofs of this circle of respect is giving every employee, at any level $2,000 to spend per customer on any incident to fix whatever went wrong in order to create the memories that are so important to Ritz Carlton. Giving the "Ladies and Gentlemen" the power and trust to fix the issues at hand not only makes the experience better for the customer but allows the employees to have autonomy to make them feel like they are the shop owner and small business owner we mentioned earlier in this article.
"It's how much we trust them to do the right thing," explains Humler, "how much we trust them to resolve a guest issue well, and how much we trust them to always think of creative and memorable ways to elevate the experience."
All of this very genuine caring for customers and employees alike in a concerted effort to create a wonderful and beautiful world within a world at their hotels truly reminded us of that traditional mom and pop shop and small business that thrives on their personal relationships and the care they have for their patrons. Humler is using the same tactics to run one of the most iconic hotel chains in the world, proving that not only can you run a large multinational corporation with the ideals of kindness and caring, but that you would be a fool not to!
Mark Murphy: Green Bay Packers
It's amazing how few people know that the Green Bay Packers are a community-owned team, and CEO Mark Murphy is all about staying true to the important intent of that legacy in the high-dollar industry of modern professional sports.
As a standout NFL player, he helped Washington make it to two Super Bowls and win one. As a CEO of the Packers for the last 13 years, he has helped the team win another Super Bowl, but even more importantly, he has driven home their value to the community in some pretty compelling ways from communicating with personally and listening to the concerns of the fans, and even making sure the construction teams for refurbishng Lambeau Field were all local.
The Green Bay Packers have been a publicly owned non-profit since 1923. Today, 361,311 people own the franchise, and the bylaws state that the Packers are a community project, intended to promote community welfare. This is a responsibility that the Packers and Murphy take extremely seriously and why they fit in perfectly to our Social Capital list this month.
The kindness that they spread in their community is incredible. From their Empower leadership event held at Lambeau Field, where they bring in middle school students for a full day conference, to their "Christian Outreach Ecumenical Thanksgiving Dinner" where they provide holiday meals for those in need. Then there is the Festival of Lights, where for the past 13 years, the Packers have created a free family-friendly holiday event including holiday movies and cartoons, card-making, music performed by local high school choirs, cookie-decorating, photo opportunities with Santa Claus and a tree-lighting ceremony.
The Green Bay Packers Foundation supports charities that "perpetuate a community environment that promotes families and the competitive value of athletics; contributes to player and fan welfare; ensures the safety and education of children; and/or prevents cruelty to animals."
"Give BIG Green Bay" is one of the Foundation's premier events in conjunction with the Greater Green Bay Community Foundation, which highlights the work of 40 local nonprofit organizations. The combined three-year total of this unique crowd-funding effort has exceeded $3.4 million of support for local nonprofits.
They also spent millions to help the Green Bay Police Department buy body cameras and other technology that will help them in protecting the community. And the Packers recently teamed up with the Milwaukee Bucks and Milwaukee Brewers to help Black- and Latinx-owned startups raise investment money and other resources.
Murphy himself has stayed true to that kindness and community promise himself since taking over the leadership of the team. When Mr. Murphy needed to choose a construction team for work on historic Lambeau Field, he wanted one that would take great pride in the build and a company that was a part of the community.
He shows his very real, candid and personal dedication to his fans and his relationships to them through his "Murphy Takes 5" monthly column which he personally writes that is published on the first Sunday of every month. There he picks a subject of fan interest to expound upon and also responds very openly to questions that are submitted. In the last year, he used that forum to speak very openly and honestly about everything from racial justice and the issue of taking a knee for the National Anthem to the pandemic and the complexities of playing through it to how he Packers are helping the community to stay prosperous and safe through all the challenges of the last year.
Mark Murphy made a statement recently not just with words but with his checkbook, when the Green Bay Packers President/CEO made a personal donation of $250,000 to match the organization's pledge to Wisconsin causes to affect social justice. He also donated $100,000 to help The Milwaukee Public Schools Foundation campaign and its mission to support social justice and racial equality in Wisconsin last year.
We tend not to include non-profits in our Social Capital section, but this was an exception because Murphy is not just showing kindness to the Packers community and the larger legacy of the team, but proving that Social Capital can thrive in even the hard-nosed, traditionally profit-crazed world of pro sports. And if it can prosper there, it can prosper anywhere.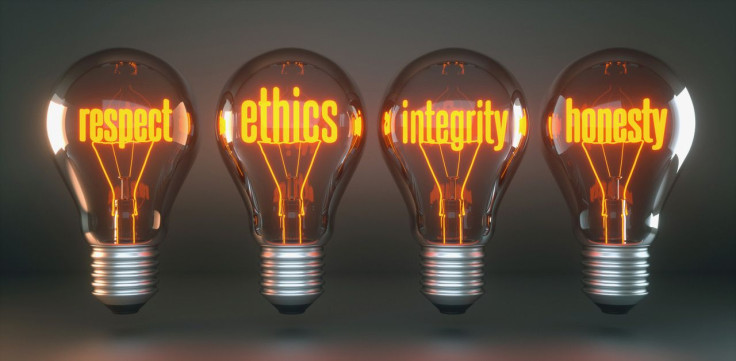 Dave Gilboa and Neil Blumenthal: Warby Parker
Started by college friends after one of them lost his glasses on a backpacking trip and had to spend a semester squinting because he couldn't afford new ones, they decided to change the way glasses were made in order to create affordable eyewear for everyone.
The result: high quality glasses starting at just $95 dollars. And even before the pandemic, they were sending out five pair of glasses to your house so you can try them on at home for free with a pre-paid return label and they continue to do so. Talk about trusting your customers and treating them with kindness.
Dave Gilboa and Neil Blumenthal, co-CEOs of Warby Parker, dismantled the old, traditional, and profit centric glasses industry by creating a system that was profitable for the company, good for the customers, and would expand much needed access to eye care across the world.
This was need-based business at its best. About 2.5 billion people around the world need glasses to see but cannot due to a lack of access to eye wear and care. Warby Parker is on a mission to solve this atrocity by giving away one pair of glasses for every one they sell. And so far they have given away a whopping five million pairs.
"We believe that buying glasses should be easy and fun," say the founders. "It should leave you happy and good-looking, with money in your pocket. We also believe that everyone has the right to see."
They don't just help vision care abroad either, they do it right here in the States through the Pupil Project. This project started in New York City and has expanded to Baltimore already. They have teamed up with celebrities such as Lena Dunham, Mary-Louise Parker, and Gloria Steinem to help over 200,000 students that need glasses in NYC alone. So far, they have screened over 220,000 kids, given out over 64,000 eye exams, and given out over 54,000 pairs of glasses through the program.
They invest an equally impressive amount of resources on their employees because they firmly believe, "You can't separate the well-being of the business from the well-being of our employees."
Similar to the internal groups at Discover that we lauded back in November, they have employee led programs such as Heritage for "Connecting, representing, and celebrating the many ethnic and racial identities within Warby Parker by educating employees about cultures other than their own." The powerful employee initiative also features groups like Inclusion in Tech and Product for those "Learning and improving how historically underrepresented people working in and with tech can thrive and make an impact."
Prism aims to "support Warby Parker's LGBTQ+ employees through experience sharing, volunteering, dialogue, and community building." There is even one called Warby Parents to "make "Warby Parker a space where parents can share their aspirations, experiences, and wisdom." Warby Women "supports the empowerment and growth of women by fostering an open dialogue, sharing experiences, and inspiring action for the benefit of women and the future of Warby Parker."
They take care of their employees' physical health as well to make sure they are "energized, nourished, and happy," by offering incredible health benefits for eye care, education reimbursement, life insurance, a health and fitness stipend, paid time off, disability coverage, paid parental leave, and paid holidays. All this taking care of their employees shows well with the company having 89% of the workforce being proud to work there.
"In 2010, we launched Warby Parker to transform the optical industry while demonstrating that businesses could do well while doing good," say the founders. "Nine years later, our commitment remains the same and is exemplified by Warby Parker's 2,500+ employees."
Warby Parker proves that the power of capitalism to do good in the world is alive and well, as long as CEOs have the vision to make it happen.
Davis Smith: Cotopaxi
Davis Smith of Cotopaxi has created a company founded not only on helping people put one foot in front of the other to explore the outdoors, but he goes the extra mile to design, create, and source his products in a way that does a whole lot of good for word in general, with an agenda for taking care of people every step of the way. In fact, their actual mission and motto is "Do good."
Davis Smith's story is almost as organic and compelling as his company. He grew up in Latin America and spent lots of time exploring and camping in Cotopaxi National Park. There he developed a deep respect for the strong, hard-working local people of the Andes, and an equally meaningful concern for extreme poverty they endured.
After moving to the United States and getting his business degrees in business and international studies, he started several successful businesses but wanted to make more of a difference in the world. So he combined his love of travel with a poverty-fighting business model. The result was Cotopaxi – where each customer's purchase in one way or another supports those living in the world's poorest regions.
"As lovers of the outdoors, we obviously care deeply about the environment, but our passion really lies in helping people,' explains Smith. "I saw poverty that most in the developed world don't even understand exists and felt I had a responsibility to find a way to help. I was no smarter, better, or more deserving than them. I was lucky. Our mission is to not only do good as a brand, but to inspire others to join us along the way. We try to inject our mission of helping people into every aspect of our business.
One perfect example of this is in their factory in Bataan, the Philippines that focuses on making their backpacks. This is where their famous Del Día packs are made in such a way to help reduce waste by collecting the unused material produced by other brands turning those scraps into backpacks. They increase local artisan autonomy by allowing them to pick the colors and by leaving creative details to those who sew the products. In the process they create colorful show-stopping packs. This seemingly small but extremely progressive example highlights what businesses can do when they are run with kindness and ultimately Social Capital.
Translating that same spirit of helping to the customer as well as the people of the Andes, one of the coolest things that Cotopaxi does is the Questival, a 24-hour adventure race that allows people to experience the outdoors and their city in a new way. It is an opportunity for people to gather 2-6 friends and go on an epic adventure all over their cities to help people get outdoors, do good and to create community. It only costs about $30 to 40 bucks!
The process is to make a team, download the app, plan your adventures, start the next day, go adventure for the 24 hours in the event, win, and then celebrate. They even give away a free Luzon backpack to everyone that participates and medals. This event goes so far above and beyond making gear or the supply chain of Cotopaxi, but it aligns perfectly with the overall people mission of their company.
"A lot of brands make great gear, but this gives people an opportunity to build relationships and trust," says Smith. "When you connect with customers on a deep level like that, they end up becoming brand evangelists."
And talk about relationships, the Cotopaxi foundation in 2019 donated over $300,000 to partners to alleviate poverty, gave over $5,000 in malaria-preventing bed nets out in Latin America and Ecuador, helped 500-700 indigenous youths complete primary education in Latin America, gave over 80 refugee families a digital literacy education, donated more than 200 emergency kits to refugee families at the U.S./Mexico border, and the Cotopaxi employees donated over 1,300 of their work hours volunteering. Additionally, their foundation donates 1% of the company's annual earnings to making 42 grants available in six different countries.
Cotopaxi goes out of their way to create the best customer experiences, working relationships with their suppliers, and simply being there for the world and local community. This may seem like way too much for a company to take on but when kindness is woven into the fabric of a company, everything is possible.
Kenneth Chenault: General Catalyst
Kenneth Chenault not only directs General Catalyst's mission to invest in "powerful, positive change that endures" but actively believes that business's entire purpose should be to do good things in the world.
Or in his own words, "Over the past few years, we have watched the American business community move beyond caring simply about shareholders and bottom lines to embrace their relationships with their communities, employees and customers,"
Chenault says his leadership style is simple--he practices compassion, camaraderie, and connection with his employees. In fact, he could be a poster CEO for Social Capital based on such heartfelt sentiments and even greater and career proven actions.
Formerly the CEO of American Express, he began his 30-year career there by taking over the failing merchant services department, which was a mail-order business that sold stereos, jewelry, and other goods. After two years, its revenues skyrocketed from $150 million to $500 million. How did he do it? He insisted they offer better merchandize to the customer because it was the right thing to do.
But that was just the beginning of his Social Capital legacy and his dedication to kindness as a modus operandi. In 1995, as vice chairman of the company when he had to oversee the termination of 16,000 employees, he insisted on giving those terminated employees 18 months notice before their last day.
"You do what you can to be compassionate, even when the news is bad," Chenault said about the extraordinary measure. "The reputations of individual leaders are truly made or lost in times of crisis. You must gain loyalty by being decisive and compassionate. Otherwise, your reputation will vanish."
Chenault indeed made sure his reputation never vanished by always being present with his staff and in ways most would not consider, especially when leading tens of thousands of employees. Chenault travelled to different AmEx offices around the world a few times a year to hold brown-bag lunches with small groups of lower-tier employees. "The physical presence of a leader is important," he said. "It shows the organization, no matter how large, cares about its employees."
And he always responded personally to any employee who sent him a question, and he made sure everyone knew they could. Exemplifying his leadership style and the importance of giving people hope for the future, Chenault made a point to mentor and made sure others had mentors to help his people become better leaders as well.
Chenault has not changed his tune now that he is in the field of venture capital – an industry many often identify with being all about greed and maximizing profit. As the CEO of General Catalyst, his company values and eagerly searches out ways to build new business with more than just the profits in mind.
They have helped to launch businesses like AirBNB, GitLab, Kayak, Guild Education, HubSpot, and many others who he feels are making a difference or making people's lives better. Livongo, for instance has helped revolutionize the successful management of diabetes by creating a comprehensive solution through an AI-powered feedback loop solution between its service, the patient and their healthcare team. One of their most recent investments of Curai Health is a virtual care company using AI to make high-touch, lower-cost primary care available to everyone.
Chenault himslef is a dynamo who also served on the boards of Airbnb, Berkshire Hathaway, Chief, Guild Education, and the Harvard Corporation and numerous nonprofit organizations, including the Smithsonian Institution's Advisory Council for the National Museum of African American History and Culture, the National September 11 Memorial and Museum at the World Trade Center, Bloomberg Philanthropies, the Council on Foreign Relations, and the Human Centered Artificial Intelligence Institute Advisory Council at Stanford University, the Board of Governors of the NCAA and the Board of Trustees for NYU Langone Health.
According to Chenault leadership "is a responsibility and a privilege that must be cultivated." And paraphrasing a quote by Napoleon, he said that "the role of the leader is to define reality and give hope."
When it comes to how Chenault identifies good leaders, he looks for integrity, which he defines as "honesty and consistency of actions and words," he looks for courage, which he defines as "constructive confrontation," and he respects collaboration, which he defines as being "effective in helping the team to win." Finally he applauds those who are actively "demonstrating an authentic concern for people, because as a leader, you affect the livelihoods of your people and the success of your organization."
And maybe that's the point of this entire article.
© Copyright IBTimes 2023. All rights reserved.