Biden Administration Seeking An Additional $10B For Ukraine Relief
On top of $22.5 billion in COVID-19 relief, the Biden administration is seeking an additional $10 billion from Congress for humanitarian support and military aid for Ukraine.
Almost half of the $10 billion requested would make its way to the Defense Department in an effort to aid the nation's troop deployments and to provide increased military resources for Ukraine, reports CBS News.
"Given the rapidly evolving situation in Ukraine, additional needs may arise over time," acting director of the Office of Management and Budget, Shalanda Young, said in a formal request to House Speaker Nancy Pelosi. "This funding request is based on the administration's best information on resource requirements at this time, and we will remain in touch with the Congress in the coming weeks and months as we assess resource requirements beyond these immediate needs."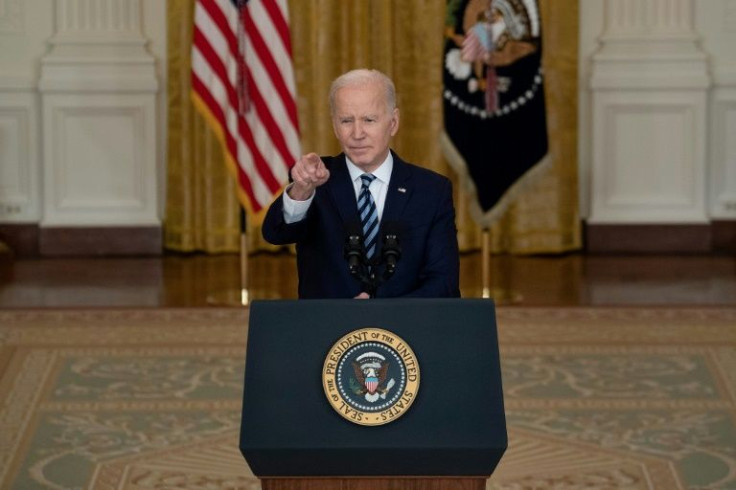 On Feb. 25, one day after Russia's invasion of Ukraine, the White House asked Congress for $6.4 billion in aid as "the United States is committed to supporting the Ukrainian people as they defend their country and democracy," an Office of Management and Budget official said to Axios.
During his State of the Union address on Tuesday, President Joe Biden said that the U.S. will carry on with its assistance of the people of Ukraine "as they defend their country and to help ease their suffering."
© Copyright IBTimes 2023. All rights reserved.