The Big Lead on the USA Today Acquisition: A Q&A with TBL Editor in Chief Jason McIntyre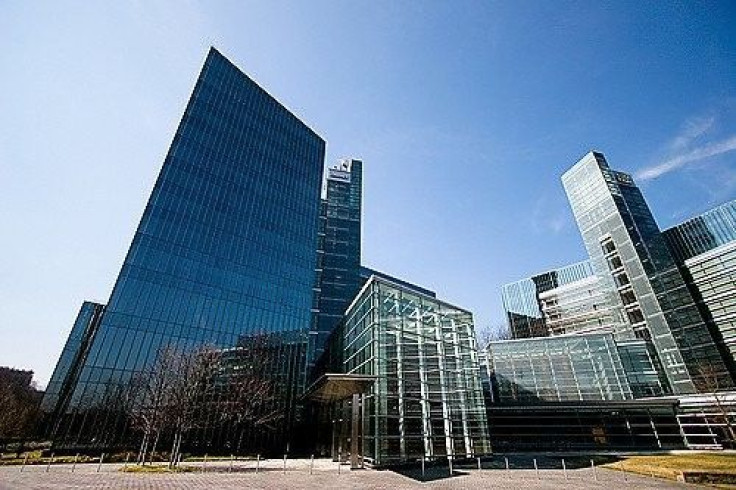 Take a look at The Big Lead and you'll see a list of the Top 15 online sports properties along the side. It's a measure of how far the once-fledgling site, started in 2006 by former newspaper and magazine journalist Jason McIntyre, has come in those five years.
In 2010, McIntyre sold The Big Lead to Fantasy Sports Ventures for what was reportedly a seven-figure sum. What began as a site for McIntyre -- who originally wrote on the site anonymously -- to post thoughts about different sports and their media coverage quickly became a valuable commodity.
Now, Big Lead Sports by FSV ranks No. 6 in online sports properties, in front of the sports media group that just took over a majority stake in it -- USA Today. The Big Lead makes up the centerpiece for USA Today and Gannett Co.'s completed acquisition of FSV and Big Lead Sports -- it was already a significant minority shareholder.
The International Business Times chatted with McIntyre, the editor in chief of The Big Lead, to find out more about what Gannett's acquisition means for the site and how the site has grown throughout its existence.
IBTimes: Where do you see some immediate change in the site after USA Today's acquisition?
McIntyre: When I sold it in 2010 to Fantasy Sports Ventures, everybody wondered, 'Is The Big Lead going corporate?' And that didn't happen. We simply got a little bit of a makeover, which the site needed. It got a cleaner look. We were able to add some writers. We bolstered the staff, and more writers equal more posts, more original reporting, more news breaking. It freed me up to do some things such as break news, which is kind of my forte there. I've been at newspapers and magazines, and that's what put the site on the map with interviews of journalists and breaking some media news. I've been able to do that a little bit more.
And I believe the change to USA Today now will be the same. I've been speaking with [USA Today senior VP of content and editor in chief] Dave Morgan, and he seems to have big plans for the site. He's eager about expanding and adding some more talented writers. We just hope to continue the strong trend that it's been going in, which is up.
What's some of your background and background on how the site got started up?
I was at the Bergen [N.J.] Record, covering sports -- high school stuff, I did some NFL, covered some college. I did a little bit of investigative stuff at the high-school level. My thing is I've always kind of been into news. Again, it's fun but it's exhausting. And I like to think of myself as a competitive individual. That was what I was into. Then I went into magazine. I got burnt out on sports. I can only handle so much of that. Plus, I was living in New York City and I was 24. And I was like, I need to start having a little more fun. So I went into entertainment. I was working at US Weekly. It might not sound incredible, but it was a phenomenal job. The access -- I covered the Super Bowl every year. The amount of people on staff with a journalism school degree was tremendous. It was not was you'd expect.
While I was there, on the side, I started the website. Very, very rudimentary stuff out of the gate. I was not well versed in HTML and all that. I was just getting my feet wet for six months. Nobody was reading anything for the first six months -- maybe even a year. I was doing this anonymously, which was the big thing. And then I started to interview journalists. I would simply email them anonymously. Say, Hey, I run this Web site. Can I interview you? And they'd do a Q&A, and journalists started to read it. Journalists love reading about themselves. And they would submit to interviews.
Finally, in late 2007, I quit my job [at US Weekly] and started to do the Web site full time. Sports Illustrated asked me to do an interview and I revealed myself -- Hello, everybody. From then on, that's when I started to build the staff. And then FSV got in the picture, and that's the long story short.
Why did you decided to eventually reveal yourself?
Well, as the site grew and the audience grew, you started to get these complaints that, You know, this is a nice site, but... What's to hide? What did I have to hide? I wasn't working at a job anymore. I was working for a home office. So, what the heck, let me put my name on it.
The first big interview was Jason Whitlock.
That was probably the biggest one, yeah. He said some things about ESPN that got him in hot water, and eventually they let him go from their TV side. That really was one of those big signature moments.
When you were conducting that interview, did it hit you what he was saying?
Yeah. When you're talking to someone and interviewing them, and all of a sudden, Whoa, they might pull back a bit. But I tried to keep calm. I was like, Oh, OK. And then after it was done, I was like, Jeez.
When did you experience your biggest period of growth? Was it after the incident with ESPN Radio host Colin Cowherd?
Yeah, it was interesting, because you have this nascent Web site that's fledgling and kind of getting off the ground. Then you have this big surge with the Whitlock thing. You'll keep some of those readers, and you'll lose some. Then you have another big surge with Colin Cowherd. And I had a surge with the Sports Illustrated thing. I was like, Oh, wow. Then you've got all these new readers, and you try to retain about 25 percent, 50 percent, whatever.
Those were kind of the three seminal moments in the early stages. And the goal was to keep churning out material and good stuff, and retain readers.
How important has Twitter been to your growth and success?
There's no secret: If you follow the right people, you can really keep up with what's happening out there. I guess the advantage is that I'm at home sitting in front of the computer all day, and I try not to miss anything. You never know when someone's going to send out a great link. But, of course, the problem is, who can stay chained to a computer for 12 hours straight? So I try to get out in the middle of the day, go for a walk, run, something to stimulate the mind. But thing is: I'll come back and make sure I go right back on Twitter and not miss anything. It makes life difficult, because you have to stay up on everything. You toss in email and other social media and keeping abreast of what's happening, and you have to work really hard to stay on top of everything. There's just a ton of information out of there.
I haven't taken a vacation since May 2010. I can't imagine what it'd be like now to be off Twitter for five to six days. A two-day break is one thing. But a week?
Yeah, that's the thing I'd love to do more of. Because when you're writing 10 posts a day, you don't get a chance to spread your wings. Prince Fielder signs with the [Detroit] Tigers [Tuesday]. Boom. We got a post up within four minutes of [CBS baseball writer] John Heyman tweeting it. So then I reach out to one of our writers and say, Hey guys, what's an angle you like on Fielder? And you have to work something together in two hours.
The Cowherd piece, I don't want to say I was slaving over it. But that's taking five, six days to write, and rewrite, and edit, and fact check and all this stuff. I'd love to do more of that, if time permits. Hopefully, USA Today will, once we start expanding the staff a bit, give me an opportunity to spread my wings.
Cowherd had his listeners flood your site in 2007. Now, you're profiling him. Does that symbolize how far the site has come?
Yeah, that's a good point. I don't think anyone has made that point yet. It was interesting. ESPN reached out to me about a month ago. They've got this new thing where they've got a pretty young PR staff there. And they're starting to take some of their high-profile TV, radio types and asking people if they want to profile them. [Outkick the Coverage's] Clay Travis profiled Kirk Herbstreit about two months ago. And ESPN was like, would you like to profile Cowherd?
My first thought was, eh. I don't really know if that's the direction I want to go. But then I thought about it. This is an interesting individual. He's got a bit of a checkered background. And then you start talking about him, find out about his family history and how he grew up as kind of a loner, and you can start to piece together why he is who he is. That's what I was trying to convey with the piece -- really get to the essence of him. I went into it with the mindset of, Hey, I'm going to treat this like a profiler would in The New Yorker, or Esquire, or GQ. I'm going to write the s*** out of it. If I need 3,000 words, so be it. I think it checked in around 2,900. I really had a good time writing that.
What's the direction you see The Big Lead going after the acquisition?
In the last six months, I've really started to envision the site as the front of a magazine. If you're an Esquire reader, they'll just throw a bunch of interesting, cool, funny, random things at the front of that magazine. That's kind of what we want to be, with some occasional meaty writing. We'd love to do more of that. That's a challenge, but it's one that we embrace. And I think we've got a pretty good staff to do it.
© Copyright IBTimes 2023. All rights reserved.