Brutal Heat Wave Cooling Down on East Coast, Not Other States (Photos of Heat Wave Fights)
While a brutal heat wave persists, the National Weather Service has issued excessive heat warnings for wide areas of the central and eastern United States.
Parts of New York's electrical network failed and water usage had soared up to 50 percent higher than normal in New York as triple-digit temperatures combined with humidity forced everyone to try to keep cool.
The deadly heat wave is also a culprit of more than a dozen deaths and heat-related illnesses this week.
Though the heat will begin to ease down in the East Coast Sunday, states in the mid-Atlantic and Southeast will still be feeling the heat wave, according to forecasters.
Click on the slideshow to see how the East Coast endured the record-setting heat wave:
[Also Read] Lifesaving Heat Wave Safety Tips, First Aid for Life-threatening Heat Disorder Symptoms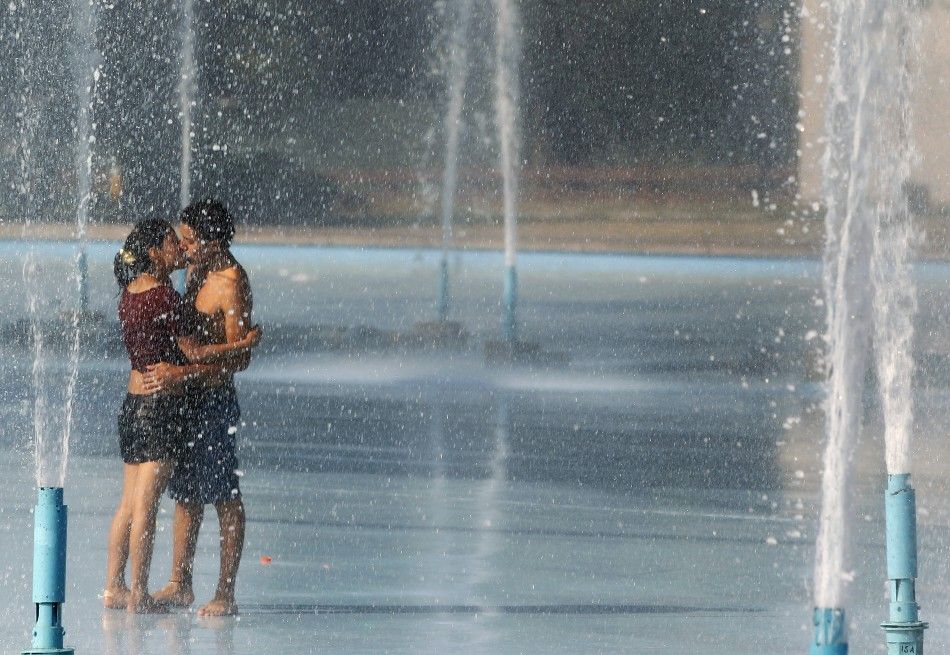 © Copyright IBTimes 2023. All rights reserved.