Buckingham Palace Reacts To Biden Breaking King Charles Protocol, Like Trump With Queen Elizabeth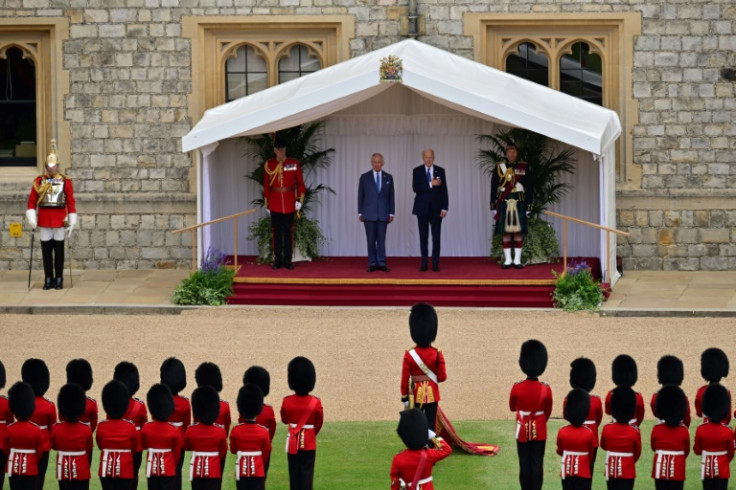 KEY POINTS
King Charles welcomed President Joe Biden with a handshake
Biden met with the British monarch before heading to a NATO summit
Political leaders and dignitaries are briefed on royal protocol before meeting any member of the royal family
Buckingham Palace appeared to brush off speculation that President Joe Biden broke royal protocol when he met with King Charles III at Windsor Castle in England Monday.
Biden met with the 74-year-old British monarch and U.K. Prime Minister Rishi Sunak before heading to a North Atlantic Treaty Organization (NATO) Leaders' Summit in Lithuania later in the day.
Charles welcomed Biden with a handshake at Windsor Castle, and while walking together up some steps, the president gently placed his hand on the back of the King.
When the two leaders later went to ceremoniously inspect the Guard of Honor, Biden appeared several steps ahead of King Charles.
But a Buckingham Palace source told People that the King was "entirely comfortable" with Biden's gesture.
"What a wonderful symbol of warmth and affection it was between both the individuals and their nations," the unnamed source said, adding that it was a non-issue that Biden strolled in front of Charles.
CNN also quoted an unnamed royal source as saying that contrary to claims that it was a breach of royal protocol, it was, "in fact, the correct protocol."
The Monday meeting was the first meeting between the two leaders since Charles was crowned in May. It was first lady Dr. Jill Biden who attended the coronation ceremony in place of the president.
After his meeting with the King, Biden also stopped by the garden of 10 Downing Street, the official residence of the British prime minister, to have tea with Sunak.
Political leaders and dignitaries are regularly briefed on royal protocol before meeting any member of the working royal family.
Royal experts and staffers have often warned others not to physically touch any member of the royal family unless they initiate it.
But despite this, missteps still inevitably happen. A famous breach of the protocol even made it into the Netflix series "The Crown," which featured a young Queen Elizabeth II and her husband Prince Philip meeting with President John F. Kennedy and first lady Jackie Kennedy at Buckingham Palace.
During his term, former President Donald Trump was thought to have broken royal protocol at least five times, including appearing to keep Queen Elizabeth II waiting on his first official visit to the U.K. in 2018 and walking in front of the then-British monarch, among others.
However, it seems the royal family doesn't mind when people go off-script, with the late Queen reportedly calling royal protocol "rubbish."
Charles, who is the oldest person to accede to the British throne, became King in September 2022 after his mother's passing.
But Biden and Charles' relationship goes way back to the former's time as vice president, when he met the then-Prince of Wales at the Oval Office with former President Barack Obama.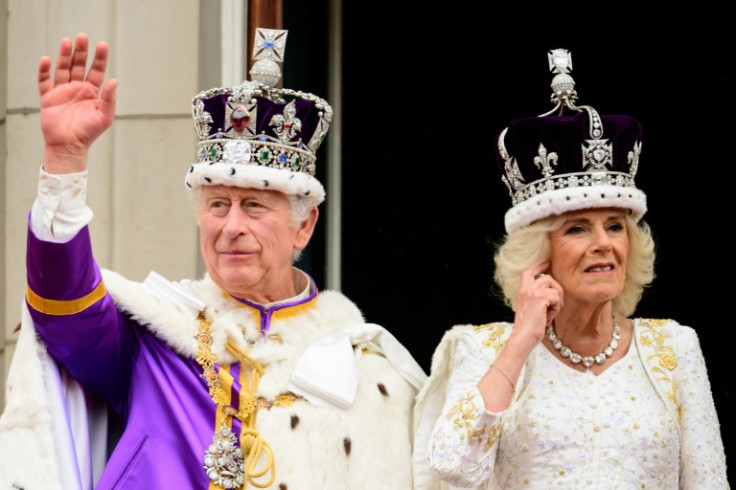 © Copyright IBTimes 2023. All rights reserved.