Buy Or Sell: Tyrese Haliburton Securing All-NBA Team Spot When Season Ends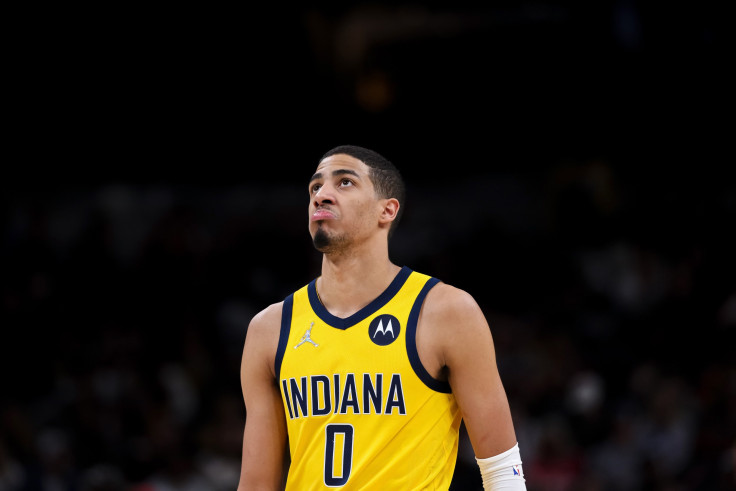 KEY POINTS
Tyrese Haliburton has been one of the best pure point guards in the 2022-23 NBA season
The Pacers are currently in prime contention for an outright playoff seed thanks to his play
Haliburton will most likely be named to the All-NBA Third Team's point guard position
The first one-third of the 2022-23 NBA season has brought some excitement to the lives of basketball fans everywhere as there is no one team that has been able to utterly dominate the landscape, allowing almost all 30 teams to pull of some form of upset victory.
Teams that made a significant leap in their respective conferences are the Portland Trail Blazers, Sacramento Kings, New Orleans Pelicans, Cleveland Cavaliers and Indiana Pacers.
Of these teams, the Pacers are arguably the biggest surprise of the season as point guard Tyrese Haliburton is showing signs of becoming one of the top point guards in the league–if he is not already playing like one.
The former Sacramento Kings guard was traded to the Pacers ahead of the 2022 trade deadline in what was a massive shocker for every NBA fan upon its unexpected announcement.
Indiana received Haliburton and sharpshooter Buddy Hield in exchange for two-time All-Star forward Domantas Sabonis and Jeremy Lamb plus a 2023 second-round pick.
After the trade materialized, fan conversation devolved into claims of the Pacers fleecing the Kings as many expected De'Aaron Fox to be the one being traded.
In 46 gamers with the Pacers since then, Haliburton is on track for career highs in points, rebounds, assists, steals, and field goal percentage.
This season, Haliburton has carried Indiana's offense to a 12-8 record while recording 19.9 points, 4.7 rebounds, a league-high 11.3 assists, and putting the ball through the hoop at a scarily efficient 47.6 percent with just 2.7 turnovers per game.
Haliburton's ability to run Indiana's offense has been on full display this season and him putting up 40 assists and zero turnovers in the last three games is an insane stat in the current NBA landscape which points to his high basketball IQ.
NBA fans are currently witnessing something special in Indiana and it would not be surprising to see him be selected to an All-NBA team this season.
Last season, Luka Doncic and Devin Booker made up the All-NBA First Team guards, Stephen Curry and Ja Morant in the Second Team, and Chris Paul and Trae Young in the Third Team.
Because voters of the award will surely consider their involvement in team success, this gives Haliburton a better shot at bumping off Paul or Young–the former due to his injury that has kept him on the sidelines for the past 10 games while the latter's Atlanta Hawks are off to a slow start.
Young competing with new backcourt mate Dejounte Murray has also caused a slight dip in his counting stats, with the most surprising being his own field goal percentage (from 46 last year to 40.6% currently).
If current NBA fans were to be asked who they would have on an All-NBA Team between Young and Haliburton, the likely answer would be the latter as he has just been extremely effective at his position.
Should Haliburton continue this level of play the rest of the season, which is on pace to happen barring injury, NBA fans should expect Haliburton to lock down a spot on an All-NBA Team–likely on the Third Team.
Verdict: Buy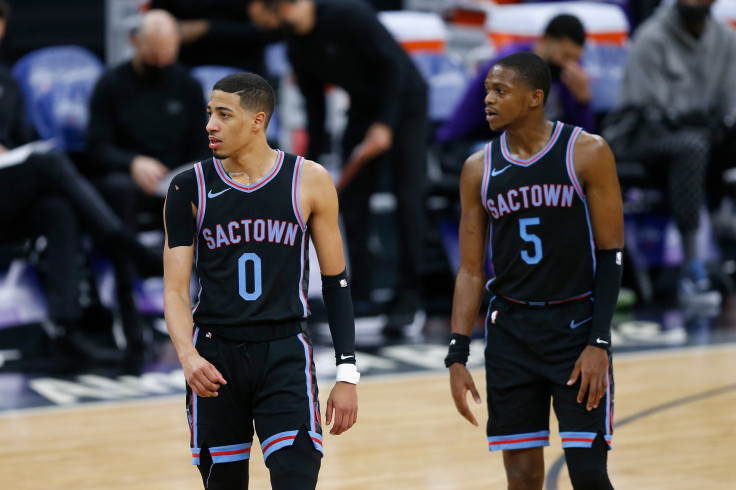 © Copyright IBTimes 2023. All rights reserved.
FOLLOW MORE IBT NEWS ON THE BELOW CHANNELS