Buying iPhone 4S is a Bad Idea: Top 5 Reasons Why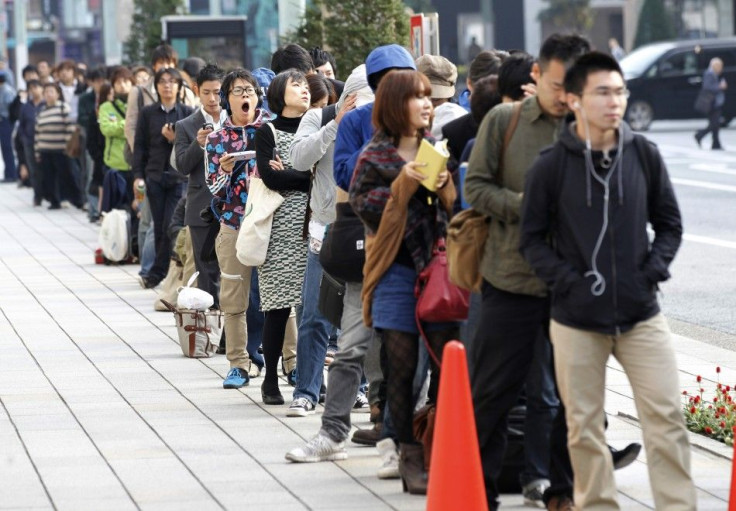 The iPhone 4S doesn't seem to have half as much charm as it should have had; the iPhone 5, it seemed, was what all the buzz should have been about! However, if that was the case, then what was the overcrowding outside stores all about?
Let's face it - the iPhone 4S doesn't have the dramatic re-imagination that all of Apple's products reflect. It is just an upgrade of the existing iPhone 4.
In addition, a number of features expected to be in the iPhone 5 are still missing and will, presumably, only arrive with that phone. Analysts believe that Apple will release the next-generation 4G LTE phone in 2012.
As far as the iPhone 4S is concerned, Bloomberg reports suggest that Apple representatives saw a possibility that it could happen this week. What they were referring to was the tragic demise of Apple's co-founder and former Chief Executive Officer (CEO), Steve Jobs, who died the day after the company unveiled the 4S. IF true (and it seems a little heartless), the strategy of attracting millions of Apple fans to a not too impressive product, by announcing it just before the company creator's death has helped set a record of one million pre-orders inside of 24 hours.
It could be argued that consumers are buying the 4S because it is possibly the last product developed under Jobs.
I have been waiting for the iPhone 5 for a long time. But since Jobs died, I wanted to make sure I had a new iPhone with some advantages over the old, says an Apple fan, Mark DU.
Here's a list of 5 reasons why buying iPhone 4S is a bad idea.
Design
The iPhone 4S has let down Apple's reputation of being innovative. In terms of design, it doesn't come with a teardrop design, which was expected in Apple's next generation iPhone. The display is just an upgrade of the iPhone 4, with 3.5-inch multi-touch retina display that falls behind most Android smartphones today, all of which sport a 4.3-inch screen. The phone doesn't come with an AMOLED screen because Samsung is the only manufacturer of that technology and due to ongoing legal disputes between Samsung and Apple, the company has declined to adopt the technology.
Camera
The iPhone 4S camera will shoot better pictures than that of the iPhone 4. Even so, it probably isn't worth the cost of a new phone. HD capture and 8 megapixel sensors are standard features these days. In fact, several Android-based phones, including the Samsung Galaxy S2, the HTC Thunderbolt and the Droid Bionic beat the iPhone 4S with their camera firepower. The 4S comes with a single LED flash against the rumored dual-LED flash in iPhone 5.
4G
Apple's iPhone 4S does not have 4G LTE technology, which provides significantly higher download and upload speeds, compared to 3G networks. When compared to Android phones of the moment, the Galaxy S2, the Droid Bionic and the Photon 4G are all 4G compatible. It could be that Apple is reserving 4G LTE technology for the iPhone 5.
iOS 5
If you are planning to buy an iPhone 4S to access the new operating system - iOS 5 - you don't really need to do that. Although Apple stores will tell you that the 4S is the best way to utilize iOS 5, the truth (according to Apple's own promotional campaigns) is that the new operating system works with iPhone 4 and even iPhone 3. Moreover, most features in iOS 5 are already available in Android-based phones. These features include dictating text, a notifications center, Newsstand, cloud syncing, widgets and Twitter integration. Siri is the only truly value-added component. However, that particular feature cannot be used by customers outside the U.S.
iPhone 5
According to speculation, the iPhone 5 is expected to come by June 2012, which is not very far away. The iPhone 5 is expected to come with a faster processor, a teardrop design, 4.0-inch screen, a 12 megapixel camera with dual-LED flash and be 4G LTE enabled. It may even feature an updated OS.
© Copyright IBTimes 2023. All rights reserved.