Buzz Aldrin South Pole Evacuation: NASA Official Visits Ex-Astronaut In New Zealand Hospital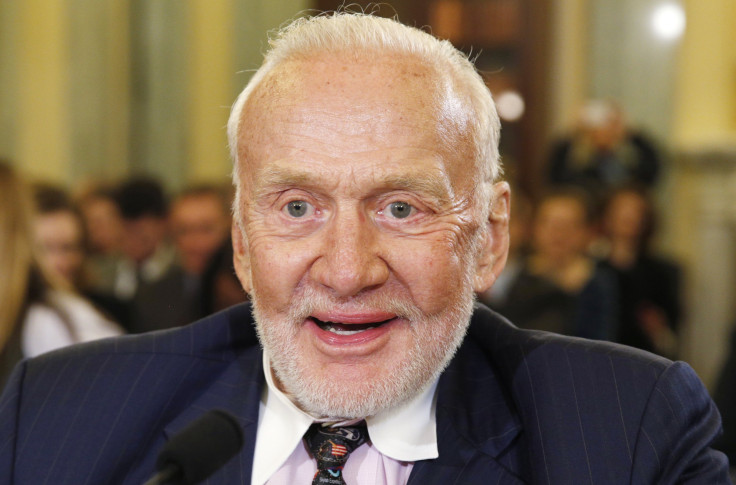 NASA Deputy Administrator Dava Newman visited former U.S. astronaut Buzz Aldrin Saturday after he was evacuated from the South Pole due to illness. Aldrin is responding well to antibiotics and is in stable condition.
Aldrin, who was part of the Apollo 11 mission, posted pictures of himself with Newman with the accompanying text reading: "I had a surprise visitor this morning. My longtime friend @DavaExplorer @NASA Dep Administrator. She beat me to the South Pole by one day."
The 86-year-old, who was the second man to walk on the moon, was visiting Antarctica when he fell ill. Aldrin was flown to Christchurch, New Zealand on the first available flight. He has fluid in his lungs but was responding well to antibiotics, a statement read. His manager Christina Korp, who accompanied Aldrin, said he was in good spirits.
She posted on twitter that according to the National Science Foundation, Aldrin now holds the record for being the oldest person to reach the South Pole.
Aldrin was part of a tourist group, which included his son Andrew, visiting Antarctica. The group set out from Cape Town in South Africa to the South Pole on Tuesday on a trip that was to last just over a week.
Aldrin, a fighter pilot in the Korean War before becoming an astronaut, set foot on the moon on July 20, 1969, about 20 minutes after Neil Armstrong took his first historic step. The moon landing was viewed by a then-record 600 million people.
© Copyright IBTimes 2023. All rights reserved.