Cab Driver Gurmeet Singh Arrested for Rape, Expert Explains the Science Behind the Collar
Crimes of New York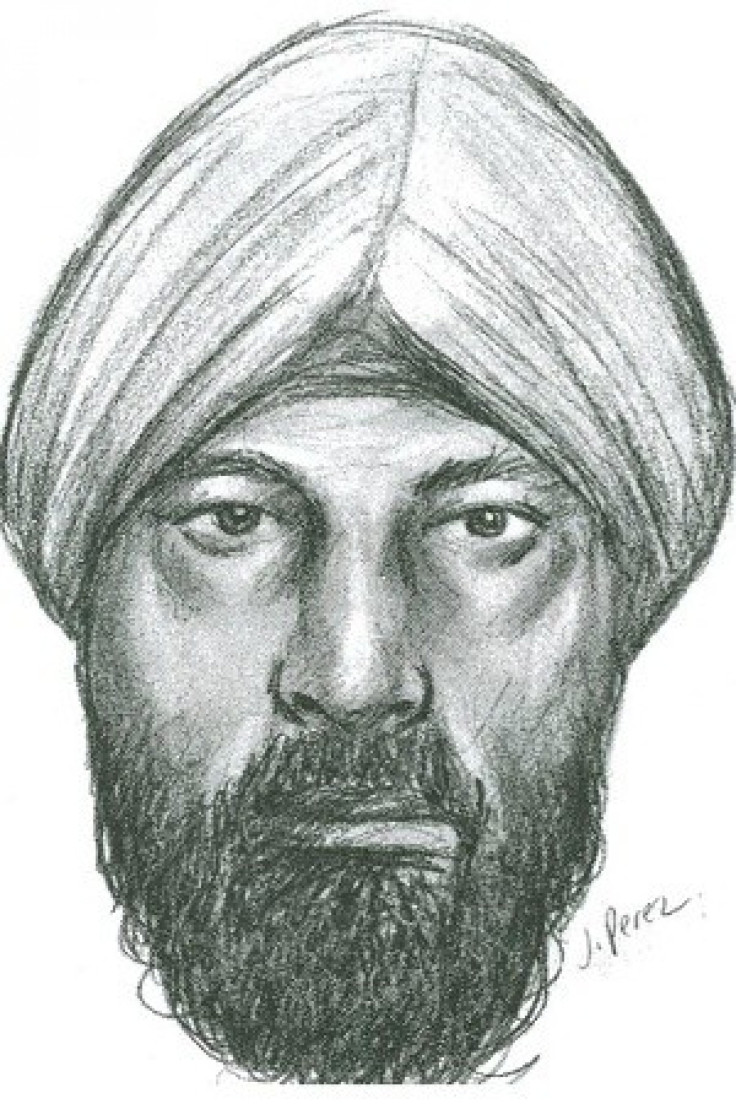 It's one of the oldest tricks for veteran police officers and detectives of the NYPD and other departments across the country. It's like a scene straight out of The Wire, Law and Order, or even the old-school NYPD: Blue.
Reports indicate that police officers posed as members of the Taxi and Limousine Commission inspectors in order to meet with cabdriver Gurmeet Singh, 40, over what they deemed was a job-related issue. Singh was the chief suspect in the alleged rape of two women. During the meeting, the undercover officers offered him a drink of water. They then used that water glass to collect DNA and make the collar.
After DNA was a confirmed match, the police arrested him for charges stemming from rape, robbery and sex abuse.
The first incident too place May 6, 2011, when an intoxicated 26-year-old woman fell asleep in the back of Singh's cabby on the way to her Williamsburg home, according to reports. The woman woke up with her hands tied with a scarf, unable to break free. The driver, allegedly Singh, raped her at knife-point. He then stole her cellphone and $20.
Singh is also accused of another assault. On Sept 23, reported the New York Post, he allegedly raped a 31-year-old woman from Harlem in his taxi and then stole her cash. A witness was able to copy down the cab's medallion number, which lead police right to Singh.
Singh denied any wrong doing. His statements to investigators were made public in court.
I did not rape anybody, he said according to the criminal complaint, as reported by the Daily News. I don't know how my DNA got in her vagina.
Singh has been driving a cab in New York since 1999, but his license was suspended temporarily in 2007 for various reasons.
Forensic science has evolved rapidly in the past decade. These advances have allowed crime-scene investigators to become ever-more accurate, such as with the DNA analysis in Singh's case.
Any physical evidence collected from a crime scene goes through the labs, says George J. Schiro, a consulting forensic scientist from Louisiana. Schiro has been a forensic scientist for over 20 years, analyzing data, searching through databases and testing DNA.
Schiro says that technology and techniques are developing and changing the way forensic scientists and law enforcement officers operate. When I first started, we weren't even doing DNA, he says. Now as technology has progressed, we are using more robotics. We are using more computers to crunch numbers.
Schiro says that the developments of technology have brought an increased attention to the way evidence is bagged and collected at crimes scenes. Throughout the years, I think there is an increased emphasis on collection, identification and documentation and on analysis, he says. As the years have progressed, people have come to realize the importance of crime-scene investigation.
Schiro says that investigators are now more aware about what they leave at the crime scenes. They aer also being much more careful about the risk of contaminating a key piece of evidence.
Schiro also says that there is a decade-old trend from law enforcement officers and crime scene investigators to get samples from touch-DNA. Whenever an individual touches anything, he or she leaves their DNA. It is possible to receive credible samples from touch-DNA in order for investigators to track down the suspect. It probably started around 1999 or 2000 when people started getting touch-DNA from items, he says. Touch-DNA is taken from surfaces of objects, he explains.
That said, the saliva sample that the NYPD was able to secure from Singh is one of the best DNA specimens for a trial and an investigation. It is going to have a lot more DNA, he says. In terms of the test, whenever you are going deal with something like saliva, you are going to have to a lot to work with.
Schiro has been amazed at how far DNA technology has come and, also where it's headed. Working in a crime lab and as a consultant, he says it is always interesting to see the new equipment that comes in. You are always trying to go for more sensitivity, getting information from smaller and smaller sources, he says. Forensic scientists may even take a lesson from Hollywood's futuristic portrayals and experiment with 3D technology.
Schiro also says that databases are one of the most important tools used to identify victims and suspects. The more databases expand and the more they adapt to the needs of forensic scientists, the more crimes could be solved. Databases can still be harnessed more effectively, he says. The more information that you can get into a database, the more helpful it will be to an investigation.
© Copyright IBTimes 2023. All rights reserved.