California Torture Case: Turpin Family Home Had Feces On Walls, Buyer Says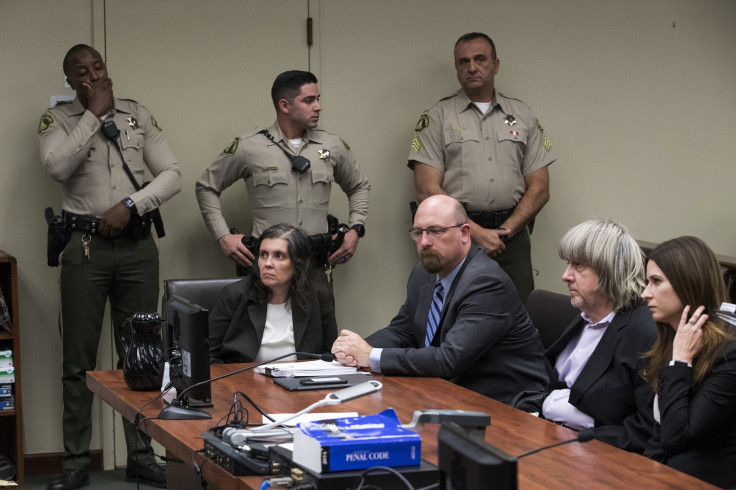 The buyer who purchased a Texas home that previously was lived in by David and Louise Turpin, the married couple who allegedly chained up and abused their 13 children, claimed it was filthy and "uninhabitable."
In April 2011, Nellie Baldwin purchased a foreclosed property in Rio Vista, Texas, that was previously lived in by the Turpin family. The home was so dirty that bankers wouldn't let her buy it unless she signed a "harmless clause." The house was foreclosed in April 2010.
"They had smeared feces on the walls," Baldwin told CNN Saturday. "In the living room and every room just had a terrible odor."
Baldwin said there were damages throughout the house, including holes in the walls and exposed brick. Besides the feces, garbage bags and a strong odor filled the home. Baldwin often poured bleach to drown out the smell when she cleaned.
Baldwin learned that the house belonged to David and Louise Turpin 18 years ago. The couple was arrested after their 17-year-old daughter fled and told police she and 12 other children were being held captive. Police found the children malnourished and shackled to beds in squalor.
"Makes you sick inside to think that people lived like that, you know?" Baldwin said. "That that many children were living in such deprived conditions for 12 years and nobody around there [knew] it."
According to police reports, the parents beat and choked the children while they were confined in Perris, California. They ranged from ages 2 to 29 years old. David and Louise Turpin pleaded not guilty to torture, child abuse, neglect and false imprisonment. They were arrested on Jan. 14 and held on $13 million bail each.
© Copyright IBTimes 2023. All rights reserved.