Can The New York Giants Upset The Falcons In Atlanta?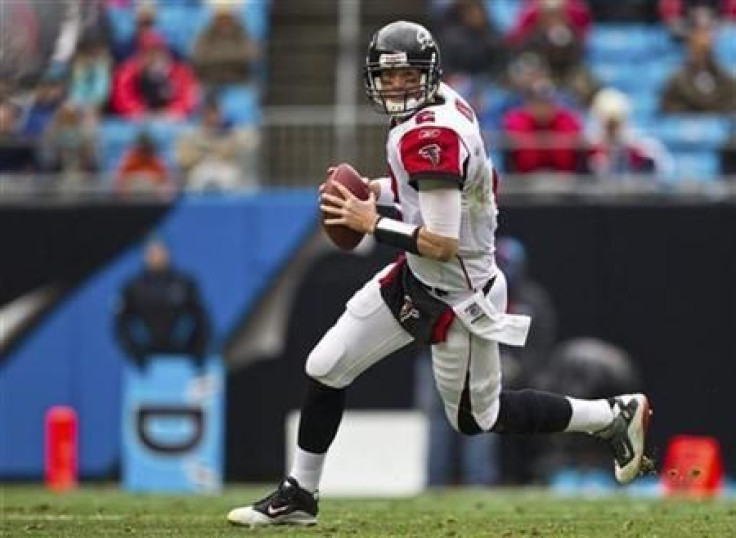 In 2012, the New York Giants have already beaten two of the teams they face last season in the NFC playoffs. They blew out both the San Francisco 49ers and the Green Bay Packers.
In Week 15, the Giants will get another chance to beat a steam that they defeated en route to their Super Bowl win in February.
The Giants will visit the Atlanta Falcons on Sunday afternoon. The game is set to air on FOX at 1 p.m. ET. You can watch a live stream online by purchasing NFL Sunday Ticket Max.
In the matchup between the two teams last January, New York was dominant on both sides of the ball. Quarterback Matt Ryan and the Falcons offense couldn't get anything going in their 24-2 loss. They were stopped on a few key fourth down attempts, and never got into the end zone.
Now, Atlanta is looking for a measure of revenge, as they believe it's their year to win a championship. The Falcons have the best record in the NFC, and have already clinched their division. At 11-2, they are close to clinching home-field throughout the NFC playoffs.
The Falcons offense should have an easier time in the rematch. New York is beat up defensively. Defensive backs Kenny Phillips and Prince Amukamara will miss the game with injuries. Linebackers Michael Boley was questionable, but he will be active for the contest.
Despite their superior record, the Falcons are just one-point favorites at home, meaning they would be underdogs on a neutral field.
Prediction: The Giants have proven again and again that they raise their level of play against the toughest competition. The Falcons have the best record in the NFL, but have been fortunate to just lose two games. Their wins against the Raiders, Panthers, Buccaneers and Cardinals have all come by one score, and all those teams are under .500. Atlanta might not be so fortunate against New York.
Predicted Score: New York 27, Atlanta 17
© Copyright IBTimes 2023. All rights reserved.