'Candy Crush': King.com Usurps Zynga's Throne Atop The Social-Mobile Gaming Ladder
His daily active users count bodes well for social game developer.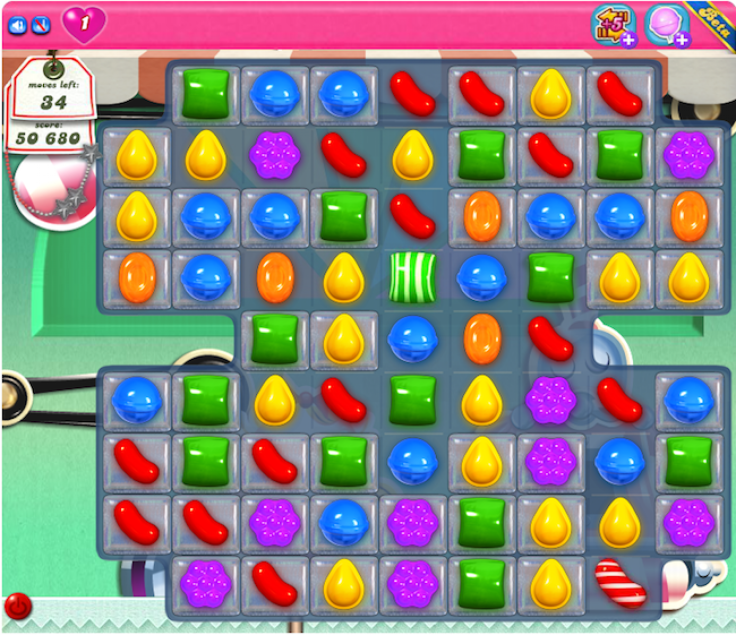 Less than two months after Zynga (Nasdaq: ZNGA) and Facebook (Nasdaq: FB) loosened the historic ties that linked the companies at the hip and kept Zynga's social games at the top of Facebook's app leaderboards, the struggling casual game developer has lost its grip on the most popular game on the social media platform. Instead, that title has now been claimed by rival social games company King.com, whose "Candy Crush" recently supplanted Zynga's top titles like "FarmVille 2," "Words with Friends," and "Texas HoldEm Poker."
Speaking in an interview with VentureBeat, King.com CEO Riccardo Zacconi said that his company has seen "tremendous growth on social and mobile."
"Candy Crush Saga is doing well everywhere," Zacconi added. "We use our existing user base to launch our new games, and that helps each game grow bigger than the last one."
According to Thursday's figures measuring daily active users (DAUs) from AppData, "Candy Crush Saga" now boasts some 9.7 million users. "FarmVille 2" and "Texas HoldEm Poker," by comparison, have 8.8 million and 7.1 million DAUs respectively.
"In less than 18 months King.com has become the second largest game developer on the Facebook platform with 70 million monthly active users," Julien Codorniou, head of European gaming partnerships at Facebook, said in a statement. "Only a few technology companies in the world have reached so many people so quickly."
These same Zynga games still beat out King.com's properties by a large margin in terms of monthly active users (MAUs) -- "FarmVille 2" has 41.8 million MAUs, "Texas HoldEm Poker" 35.2 million, "Candy Crush Saga": only 25.8 million.
But a higher DAU count might be a more significant figure when it comes to the future of mobile social games, a market that expanded rapidly in 2012 despite persistent concerns about its financial sustainability. Simply put, more DAUs means higher levels of engagement than MAUs can offer. And that means more opportunities to establish persuasive revenue streams, either through advertising or micro transactions.
While a massive user-base like Zynga's seems impressive at first glance, the fact that most of the users only log into their games periodically throughout a given month gives a developer less opportunities to eke more sales out of its customers or leverage their attention for advertising revenue. As Harvard Business School professor Vineet Kumar told the IBTimes last September for a story on freemium business models in gaming, social-mobile games lack the sort of comprehensive "ecosystem" that keeps players from switching to "the new game that's just been introduced."
Last month, a study by the mobile research and consulting firm Flurry found that free-to-play games made up 80 percent of 2012's $10 billion market for mobile applications.
Zynga shares fell more than a percentage point in morning trading Thursday, falling to $2.53 in late morning trading.
© Copyright IBTimes 2023. All rights reserved.
FOLLOW MORE IBT NEWS ON THE BELOW CHANNELS