Casey Anthony Appears Angry, Unhappy in Video Deposition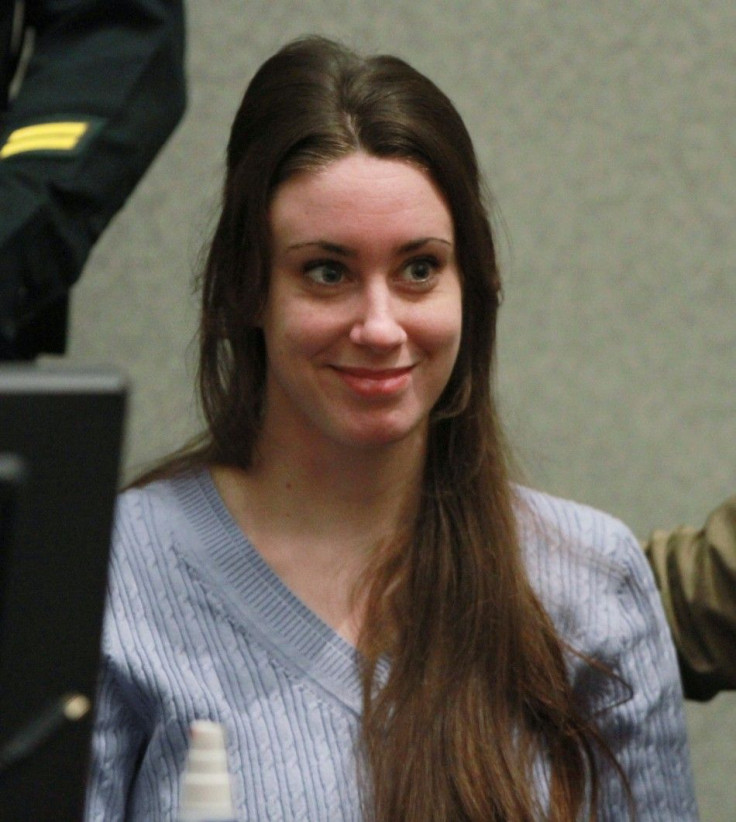 Casey Anthony, wearing sunglasses and a baseball cap, gave a video deposition on Saturday in a defamation suit filed by a woman who alleged Anthony ruined her life when Anthony's 2-year-old daughter went missing in July 2008.
Zenaida Gonzalez filed the defamation suit against Anthony for falsely telling investigators that some woman by her name had kidnapped her child, Caylee.
In July, Anthony was acquitted of first-degree murder in connection with Caylee's death. However, she was convicted of four misdemeanor counts of lying to police.
At the time of the trial, Anthony's attorney said Caylee died in an accidental drowning and that Zenaida Gonzalez was a creation of Anthony's imagination.
On Saturday, Gonzalez's attorney John Morgan via videoconferencing asked Anthony questions regarding the lawsuit. Anthony was at an undisclosed location in Florida. The 25-year-old is serving a year of probation for an earlier check-fraud conviction at the undisclosed location for security reasons.
Morgan said he supported court decision to hold the videotape deposition, due to threats and public anger after her acquittal.
The attorney said Anthony acquired his client's name and details from a visitor card that Gonzalez filled at an Orlando apartment complex.
Morgan said he had asked Anthony about the disappearance of her daughter. In 2008, Anthony lied to investigators that her daughter had been kidnapped by a nanny named Zenaida Gonzalez. But there was no nanny.
The lawyer said that during the 45-minute deposition Anthony appeared to be angry and unhappy.
Anthony told her probation officer that she was jobless and had no source of income during the past 30 days. But when she appeared during the deposition, her attire shocked lawyers and the court reporter who were present in Morgan's office.
She was wearing a Phillies baseball hat. It looked like a wig -- I don't know if it was -- very thick black hair, long ponytail around her shoulder. She had these Dolce & Gabbana big, huge sunglasses on and a T-shirt, Morgan told Reuters.
Anthony answered few questions, and repeatedly invoked the Fifth Amendment, Morgan said.
The main purpose of the deposition was to ask ... some serious questions. Did you make it up, why did you make it up, how you heard about her, Morgan said.
Asked about when was the last time she had spoken to her mother, Anthony said she had spoken to her mother, Cindy Anthony, on Oct. 14, 2008.
© Copyright IBTimes 2023. All rights reserved.