Cause Of Bronx Zoo Accident That Left 7 Dead Still Unknown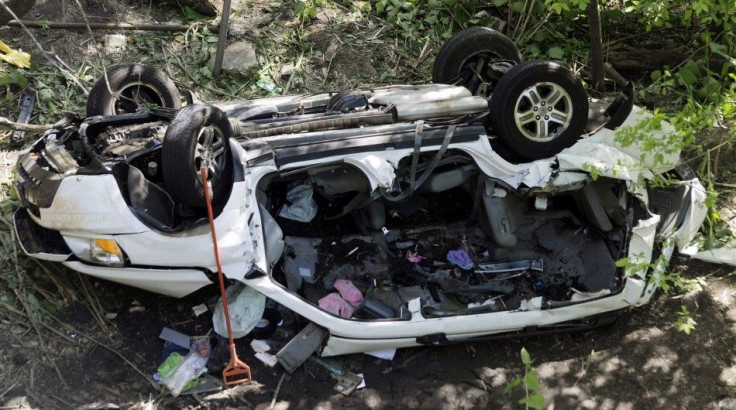 Authorities are still trying to determine what caused a horrific accident on Sunday with an SUV ending on the grounds of the Bronx Zoo, killing seven people, including three children.
The dead have been identified as Jacob Nunez, 85, and Ana Julia Martinez, 81, both from the Dominican Republic; their daughters, Maria Gonzalez, 45, who was driving according to the police, and Maria Nunez, 39; and three grandchildren, Jocelyn Gonzalez, 10, the daughter of the driver, Niely Rosario, 7, and Marly Rosario, 3, both daughters of Nunez, according to the Associated Press.
All victims were wearing seat belts.
Jim Long, spokesman for the Fire Department of New York, on Monday said that they were alerted about the accident in the vicinity of Devoe Avenue and East 180th St around 12:31 p.m. Authorities were told that a vehicle had fallen from the Bronx River Parkway and landed in the Bronx Zoo.
Twelve units from the fire department and 65 firefighters responded to the scene.
The occupants needed to be extricated from the vehicle, Long said.
The 2004 Honda Pilot was traveling south on the Bronx River Parkway. It then bounced off the median, and crossed three southbound lanes before hitting the curb. This sent the vehicle airborne and over the guardrail. It plunged more than 50 feet, police told the AP.
Long said police will be investigating if speed and alcohol were a factor.
The NYPD hasn't responded to questions from the International Business Times at the time of writing this article.
© Copyright IBTimes 2023. All rights reserved.