Celebrities React to National Enquirer's Whitney Houston Casket Photo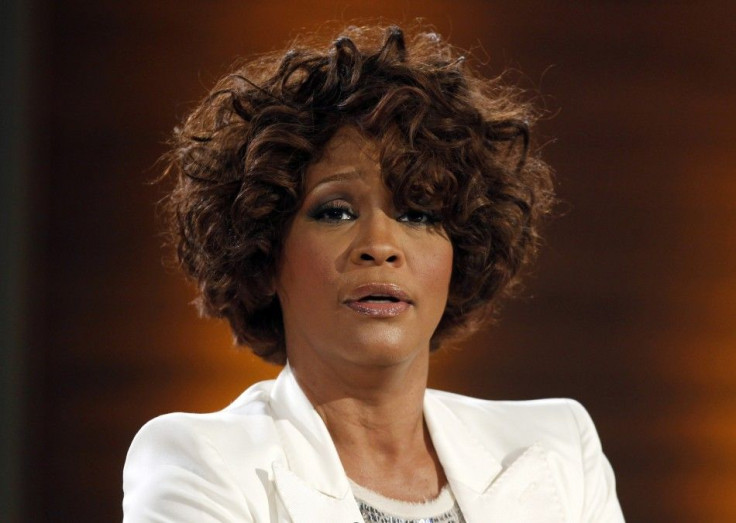 Some celebrities have begun criticizing the National Enquirer for publishing the alleged last photo of a dead Whitney Houston in her open casket this week.
Comedian Jim Norton has since shared a post on his Facebook page, stating that he is looking forward to seeing how many privacy advocates and civil libertarians will stand up and point out how disgusting it is.
I would like the same people who perpetually whine and cry about airport security and how it 'violates privacy' to refrain from buying the magazine, Norton's post read. Or from even looking at the photo while standing in line in the supermarket. Ahh, that's right; it's only a privacy violation when it's YOUR privacy being infringed upon.
Norton's post has been share more than 1,900 times.
The National Enquirer claims that the cover photo of Houston in her golden casket was taken at the family's private viewing, which was held last week. The tabloid claims that Houston was buried in her favorite purple dress, had gold slippers on her feet and was buried in jewelry worth $500,000.
Carolyn Whigham, owner of Whigham Funeral Home, where Houston's body was prepared has said none of her staff took the photo.
I'm going to answer you as the publicist told me to answer you: We have no comment. But it was not the funeral home, she said to the Los Angeles Times.
You guys are getting me in the middle, she said of the media, adding that the publicity is making her business look bad.
The picture has not been verified to be Whitney Houston in the coffin and the tabloid has not revealed how it got the photo. Moreover, the National Enquirer's publisher Mary Beth Wright told FoxNews.com that she thought the open casket photo alleging to be of Houston was beautiful.
But Norton isn't the only celebrity to have expressed outrage at the published photo. Here's what others are saying:
MADD at who ever sold Whitney Houston's pic of her in a casket to Star Magazine. SMH, wrote Evelyn Lozada, star of VH1's Basketball Wives.
Celebrity gossip queen Perez Hilton wrote on his Web site that that the National Enquirer's publishing of the alleged Whitney Houston last photo is a tasteless, insensitive, morbid thing to do.
Related Article: National Enquirer Whitney Houston Casket Photo: Funeral Home Threatened
Related Article: How Did Whitney Houston Die? Not Accidentally, Claims Bobby Brown's Sister
© Copyright IBTimes 2023. All rights reserved.