How Did Whitney Houston Die? Not Accidentally, Claims Bobby Brown's Sister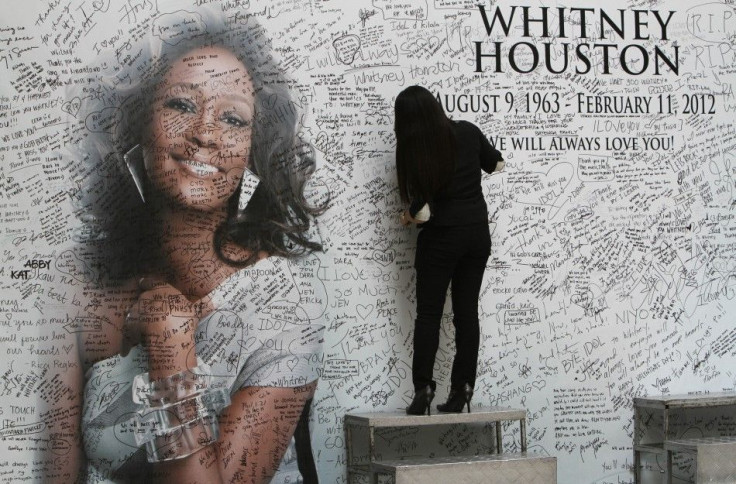 How exactly did Whitney Houston die is still yet to be answered, but Bobby Brown's sister, Leolah, believes that Houston didn't die accidentally.
I believe Whitney's death was not accidental. No, Leolah Brown told Access Hollywood.
Leolah Brown said that she has been advised by her attorney to not get into details, but said she said people should know that the I Will Always Love You singer didn't die an accidental death.
But, it's very important to know that she did not just pass away like that. No, Leolah Borwn said. And if it's the last thing that I do, I'm going to find out what truly happened to my sister.
Houston died in a bathtub at the Beverly Hilton Hotel at the age of 48 on Feb. 11. The cause of Houston's death is not yet known. Authorities are still awaiting the results of toxicology tests to determine what killed Houston.
But as the world is waiting to learn what caused Houston's unexpected death on Grammys eve, Leolah Brown told Access Hollywood that she has already reached out to the Beverly Hills Police Department in order to ensure that they conduct a thorough investigation.
There have been reports that Whitney Houston died of a combination of prescription drugs and alcohol.
Earlier this month, TMZ reported that Los Angeles County Coroner officials told Houston's family that the singer didn't die from suspected drowning because there was not enough water found in the singer's lungs to that conclusion. Family sources told the celebrity news Web site that the coroner said that Houston died from what appears to be the prescription drugs and alcohol combination.
Houston, a six-time Grammy winner, was reportedly found in the bathtub by aunt, Mary Jones. Houston was to attend a pre-Grammys gala for her mentor and friend Clive Davis that day.
Jones had placed Houston's dress for the evening on the bed and left for about a half hour, TMZ reported. However, when the singer didn't leave the bathroom Jones pulled Houston from the bathtub and began performing CPR, according to the Web site.
Houston was funeral was held on Feb. 18 and she was buried in New Jersey the following day.
Leolah Brown has said that her brother had nothing to do with Houston's death and that he is not doing well.
© Copyright IBTimes 2023. All rights reserved.