CEOs Who Share The Wealth
Why they believe in giving employees a bigger piece of the profits.
In 1914, Henry Ford decided to pay his workers $5 a day -- which was more than double the pay at other factories. He did so for a couple of reasons. One was to make employees work harder because they knew if they did not, there would be a dozen men willing to do so for such a wage. He also wanted to make his employees earn enough to be Ford customers, because he knew they would be the best advertisements he could possibly buy for his vehicles.
This month's feature and the list of corresponding honoree's ideas might seem like a no-brainer to Henry Ford if he were still around but, amazingly, rewarding employees well and giving them a feeling of ownership in the products, services and profits their work generates is not an across-the-board practice for business and business leaders. One has only to look at last week's headlines for one of the world's biggest merchandizers who decided to cut back on employee benefits recently.
But this article isn't about condemning those companies that don't do the right thing; rather, it's about honoring those that do. Whether it's with higher wages, better bonuses, or going so far as to reward the employees with ownership in the company, these leaders have succeeded at making their employees true stakeholders in their success. The result is both higher employee satisfaction and higher profits -- the perfect Social Capital solution.
After seeing such results, of course it begs the question: Why not do business this way? And the answer is that many leaders still cling to the idea of maximizing their short-term bottom line at the expense of their employees. Pay cuts, layoffs and salary freezes were rampant after Covid struck, with many leaders believing it was the right way to survive and profit. But study after study show that the exact opposite is true.
The companies we have honored here today and other compassionate companies embrace a form of enlightened capitalism we like to call Social Capital, and they do so by rewarding their employees monetarily even when old-school economics may say to do the opposite. And the result proves that helping employees during difficult times ensures loyalties that result in higher productivity and lower turnover.
Since more than a few studies have confirmed this, economists even came up with a name for this: the efficiency-wage theory, that paying higher-than-market wages winds up paying for itself because it motivates and keeps employees from looking elsewhere. So, essentially, doing business this way can actually lead to boosting the bottom line in the long run.
Taking that idea to the next level, many companies have decided to not just pay more but to actually give a real piece of the company to their employees, making them true stakeholders in the company's success. Sure enough, employee stock option plans (ESOPs) wind up increasing sales, employment, and sales per employee every year after they are instituted.
Each of the six companies we honored this month has used some form of the increased reward and stakeholder approach discussed above, and all have reaped the rewards, not only with their employees but with increases in customer appreciation and loyalty. And we are proud to appreciate them here as well in our Social Capital section.
Sara Blakely: Spanx
Last October, Sara Blakely took all her employees by surprise when she rewarded each of them with the trip of their dreams and a check for $10,000 after selling her company for more than a billion dollars. It was a perfect example of sharing the wealth.
"I really want every employee to celebrate this moment in their own way and create a memory that will last them a lifetime!" Blakely wrote on Instagram after the incredible gift. "Cheers to 21 years of magic and many more to come."
She made the announcement at a company event, after which cheers erupted and a dance party took over. Though it was totally unexpected, it made perfect sense based on how the self-made mogul started her own career and ran her company all along.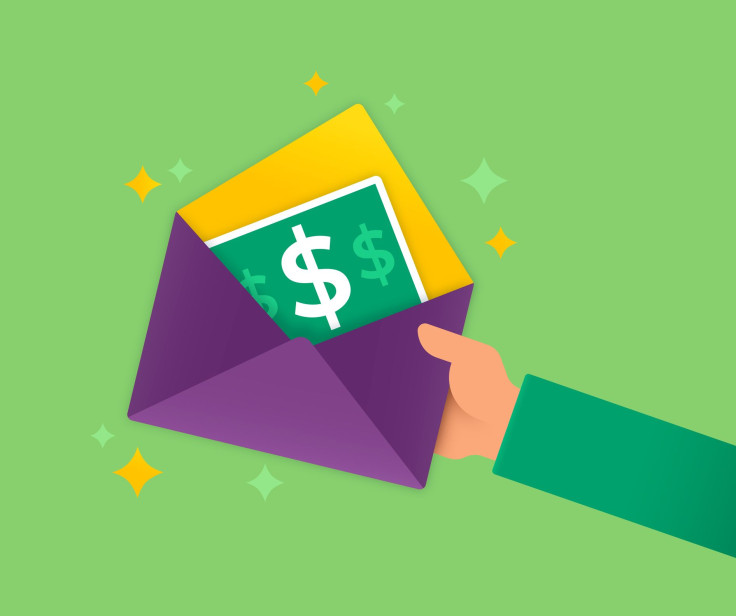 The Spanx CEO launched her company offering feel-good and look-good "shapewear" for the modern woman on only $5,000 and a trusty red backpack in the midst of the post 9/11 economic downturn, and it took off like a rocket.
That amazing success instilled a burning desire in her to support other female entrepreneurs. She did so by starting The Red Backpack Fund, giving 5,000 women $5,000 and a red backpack to start their own company because she believed it was so important for new women entrepreneurs to invigorate our economy.
She extends that same spirit of caring, support and development to her employees, four of every five of which are women. At Spanx, Blakely hosts company-wide meetings in a rooftop cafe where employees are welcomed and inspired to talk about their own recent accomplishments, failures and major life changes, for the rest of the company to share in.
That dedication to and fellowship with her employees is probably also one of the reasons that, despite the big payout for her company, she will stay dedicated to her employees.
"With all my heart I love this brand. With all my heart I will continue to love this brand," she explains. "I will remain a significant shareholder and continue to help the business fulfill its greatest potential, as well as continue to fulfill my greatest passion -- elevating women."
Joth Ricci: Dutch Bros
Any time you pass a Dutch Bros coffee shop, the first thing that impresses you is the almost inexplicable and unexpected line around the block. How could this tiny little coffee outpost attract such a huge following? Obviously, the company is doing something right.
But what really impressed us into honoring it was how its leadership treats their employees. Once you realize that, you also come to the conclusion that this may be one of the reasons so many people patronize Dutch Bros.
"To me, the larger question is, 'Why wouldn't a company reward its employees?'" says Joth Ricci, Dutch Bros' CEO. "Whether it's empowering employees financially or offering best-in-class benefits, taking care of employees is never a bad thing."
Dutch Bros may seem like just another coffee purveyor cashing in the quick cup of fancy flavored Joe obsession, but it is much more. It is a community-centered, value-based business driven by a dedication to kindness, empowerment and helping others to succeed.
In fact, all that is what its leadership would rather it be known for -- over and above its coffee. So much so that it's in Dutch Bros' slogan: "Coffee is what we do, but it is not who we are."
The real-life Dutch Bros, Dane and Travis Boersma, founded the company in 1992. And they consistently put their money and their efforts into proving that they really wanted to do good in a whole lot of ways beyond making a darned-good cup of coffee that has cars lined up around the block. The programs they have put in place and that have been augmented and/or supported by the current CEO, Joth Ricci, prove that, especially where it comes to the employees.
First and foremost, Dutch Bros employees exclusively own the opportunity to run and own a Dutch Bros location themselves. And that squarely hits the bull's-eye when it comes to the whole Social Capital idea of how business, capitalism and companies can help people improve their lot in life.
The reason for this is the company aims to "empower employees who have shown desire, drive and determination to run a Dutch Bros location of their own. Growth opportunities are exclusively for existing, qualified Dutch Bros employees and are closed to the public."
Add to that another incredible employee program, The Dutch Bros Education Benefits Program, which is a custom-designed program tailored specifically to the talent needs, growth trajectory and goals of the company that gives Dutch Bros employees the opportunity to realize the dream of education and advancement for free. The company also offers career coaches who will help employees figure out how to advance within the company and their lives.
"Our employees have made us the company we are today," says Joth. "They are the face of our brand, the creators of great ideas and the generators of great customer service. We believe our success and future growth depends on them, so we feel it's our responsibility to invest in their skills and development of our talent."
That mindset which says the employees not only are important to the company but that they are the company and deserve to be treated as such, invested in and reap the rewards of ownership truly distinguishes Ricci and Dutch Bros, as a truly special Social Capital company and the perfect addition to this month's honorees.
Hamdi Ulukaya: Chobani
Chobani founder Hamdi Ulukaya is among the billionaires who have signed Warren Buffett and Bill Gates' Giving Pledge, committing himself to giving away half his wealth. While philanthropy is wonderful, that's not the kind of "sharing the wealth" that makes Hamdi a Social Capital CEO we have chosen to honor.
Hamdi has made it clear that his goal was to pass on to his employees the wealth that they have helped to build since the company was founded in 2005.
In 2016, Hamdi made headlines when he announced that every full-time employee of the yogurt company would receive an ownership stake; majority-owner Hamdi was granting a portion of his own shares to be shared among the approximately 2,000 Chobani employees.
"I've built something I never thought would be such a success, but I cannot think of Chobani being built without all of these people," he said. "Now they'll be working to build the company even more and building their future at the same time."
Such ownership sharing is known, particularly among such tech companies as Google and Facebook, who used it as a tool to attract talent when launching the company. But the timing of Hamdi's decision makes it additionally noteworthy as it comes at a later stage of the company's growth. "We used to work together, and now we're partners," Ulukaya said to his employees.
While bringing employees into the fold as part owners, Hamdi still strives to treat them well as employees. In 2020, he raised the starting hourly wage for employees to at least $15, more than double the federal minimum wage.
Chobani began in 2005, when Hamdi purchased an old yogurt factory in upstate New York; he sold his first yogurt in 2007. From there, the Kurdish immigrant from Turkey who had grown up as a farmer's son built the now hugely successful yogurt chain. Although he had limited business experience, Hamdi saw opportunity when Kraft abandoned its factory as unsuccessful. He turned it around by working side by side with his employees.
This, in fact, is a characteristic that distinguishes Hamdi as a leader – his style is to share his authority to better empower the people around him. An important difference between the yogurt plant's previous owners and Hamid is, the people who left didn't see people, whereas Ulukaya arrived because he did.
Similarly, when Chobani planned to open a new factory in Idaho in 2011, Hamdi went to the state before breaking ground to speak with the farmers directly about what they needed from businesses, according to Worth.
From the outset, Hamdi's action demonstrate how important people are to him.
Hamdi has filled many positions within Chobani's workforce with refugees and immigrants who have resettled in America. Amongst Chobani's employees, there are approximately 20 different native languages spoken. Referring to them and to his announcement of granting ownership shares to Chobani's employees -- and to his own roots as an immigrant -- Hamdi said sharing the wealth had been his dream. "I'd like to give back to them and say, 'You and this community and this country have been so great tonus, and I'd like to return that favor back to you.'"
Intrinsically tied with his recognition and appreciation of the refugees who have helped the company grow is his belief that the company has also impacted their lives. "The moment that you can stand on your own two feet and provide for your family is when you stop being a refugee." He also believes that, once people get to know each other and learn from each other, they appreciate each other and what they have.
Hamdi believes in people, which is what we believe Social Capital is all about. As a business leader, Hamdi gives force to that belief in his actions, and we are pleased to honor him this month as a Social Capital CEO.
David Calhoun: The Boeing Company
A year ago – May 2021 – Boeing paid out annual performance bonuses to most of its employees. Yes, a lot of companies pay performance bonuses. But when the company has lost money?
Boeing had lost a record $12 billion that previous year. Yet Boeing CEO Dave Calhoun was able to tell employees, "Our board of directors recognizes the important strides the team has made" and approved bonuses even "during a time when many of our customers will not be in a position to offer the same incentive."
Remarkably, this followed the year Boeing lost $636 million due to the grounding of the 737 MAX in 2019 and most employees received no annual bonuses.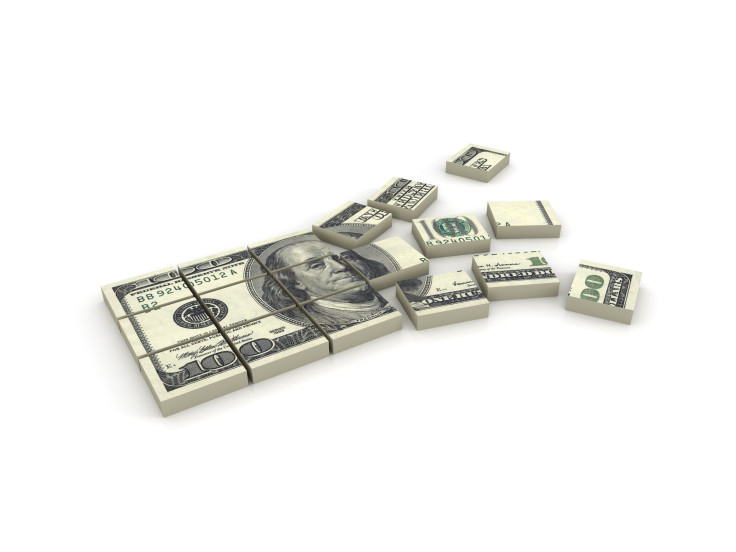 It was the company very deliberately looking out for its employees that enabled this to happen. After all, Boeing was in the middle of a Federal Aviation Administration-ordered grounding of the fleet of its 737 MAX that followed two airliner crashes, 346 deaths and disclosures of questionable practices with regulators, and the company was likely facing another year of very poor financial performance. In fact, moves by Boeing to freeze hiring and travel, limit overtime and preserve cash added to questions of the company's long-term viability.
Yet Boeing's Calhoun-led board changed the structure of the company's incentive plan, tying the financial goals to the timing of the first delivery of a 737 MAX after its ungrounding by the FAA rather than basing targets largely on profits. And Boeing was able to deliver the first one on December 8 after the FAA lifted its grounding in mid-November – getting that in before year-end and thus ensuring there would be a bonus.
It was during those crisis months following the 737 MAX crashes, when the FAA's grounding of the planes cost the company more than $20 billion, that Calhoun had assumed leadership as president and chief executive officer of The Boeing Company, a leading global aerospace company and provider of commercial airplanes; defense, space and security systems; and global services with more than 140,000 employees worldwide.
And although he was Boeing's CEO for the company's worst year ever, Boeing's board made a deliberate override to company in order to keep him around: Calhoun turned 65 this year, the mandatory retirement age for Boeing executives, so with that on the horizon, the board a year ago extended that retirement age for Calhoun to 70.
"Under Dave's strong leadership, Boeing has effectively navigated one of the most challenging and complex periods in its long history," said Boeing Chairman Larry Kellner in a statement at that time. "His dedication to renewing the company's commitment to safety, quality and transparency has been critical in building regulator and customer confidence as Boeing returns the 737 MAX to service. And, in the face of unprecedented challenges brought on by the global pandemic, he has taken proactive actions to ensure Boeing remains strongly positioned for the recovery in the aviation industry."
Transparency was the first big issue Calhoun addressed, pushing almost immediately to release internal messages so humiliating that they might have a long-term negative impact on the public perception of the company's once-vaunted safety culture. In fact, a key lawmaker in the U.S. Congress called one particular batch "incredibly damning."
Making hard decisions and being transparent about them has been a defining characteristic of Calhoun's long career in the industry. This commitment to transparency is what sets him apart as a Social Capital CEO.
And as this year began, Calhoun was able to share a positive message as he addressed the company's 2021 Q4 results. "As we share our fourth-quarter results, I want to thank you for your hard work and resilience. 2021 was a key rebuilding year for us, and together, we overcame significant hurdles. While we have more work to do, I am confident that we are well-positioned to accelerate our progress in 2022 and beyond.
"And looking to our future, we're sustaining and expanding key investments, including in our people, in sustainability, advanced manufacturing, digital engineering, supply chain capability, technology development and partnerships."
Mike Hoover: Sundt Construction Company
Sundt Construction's makeover from a family-run business to one that 100% employee-owned predated Mike Hoover's appointment to CEO by a few decades. But he's been a dedicated steward of the company culture, bringing to his leadership an understanding of employee needs based on his own extensive experience in many of the trades that comprise this full-service construction company that is ranked 54th-largest in the country by ENR, the industry's principal trade magazine.
According to the company website, since becoming Sundt's chief executive officer and chairman of its board of directors in 2016, Mike has led the company's transformation into one of the country's largest and most skilled general contractors. And, under his leadership, annual revenue has nearly doubled in just four years, reaching $1.5 billion in fiscal year 2020.
"Construction is such a people business," he says. It's a description that is also apt for his company. Among the company benefits are a paid time-off policy for all its employee-owners for leisure, illness and other personal needs, recognizing the need for work-life balance; and a tuition reimbursement program all Sundt's employee-owners are eligible for after 12 months of continuous employment, expressing Sundt's belief in building knowledge through formal education as well as through experience.
What really sets Sundt apart from other companies is its employee-ownership, described on its website as core to who the company is. "When we all think and act like owners, great things happen. It's fundamental to our success, it distinguishes us from other employers, and it can create a path to a rewarding, secure retirement."
According to the website, Sundt employees, both administrative and craft, become eligible to participate in the company's Employee Stock Ownership Plan after 12 months and 1,000 hours of service (per plan rules), sharing in company profits from that point forward.
Sundt also shares a portion of its net income each year with employees in the form of a stock dividend. When the company performs well, so do its employee-owners. It's a simple model that creates a rewarding work environment and a passionate, innovative company culture.
"Sundt's unusual employee-ownership structure links individual success with customer success, which leads to greater value because it promotes collaborative innovation, disciplined execution and pride of ownership," said Dan Haag, who was Sundt's chief administrative officer from 2010 through 2019, in an interview in 2015. "Sundt's ESOP encourages employee-owners to go the extra mile in serving our customers. Employee-ownership also helps attract and retain the best employees in the industry, as evidenced by the fact that almost 20% of our employees have been with Sundt for 10 years or more."
Sundt Construction Company was founded in 1890 and remained family run until 1972, when it began the transition to an employee-owned company by replacing an existing profit-sharing program with a stock bonus trust. However, it still had its share of ups and downs and was even headed toward bankruptcy when J. Doug Pruitt took over as the company's COO in 1992. "We [Sundt] did all the things you would expect of a great company. We took care of our employees; we treated our subcontractors well; we gave back to our community. Unfortunately, that didn't keep us out of trouble," recalls Pruitt, who later led the company as CEO for 13 years until his retirement in 2011. Among the company's problems were substantial losses on key projects, extensive litigation, a lack of focus and a lack of innovation.
Pruitt reinvigorated the company by overhauling corporate policies to remove inefficiencies, establishing corporate consistency and promoting innovation. He was especially proud of The Sundt Foundation, which he created to honor the company's history of community commitment. Also key were the development of an extensive training department and robust and focused commitment to corporate-wide succession planning. Today, in addition to Sundt having become one of the leading innovators in various construction-industry fields, its employee owners have seen an increase of more than 900% in the value of the company's stock since its low in 1998.
As the company continues to prosper and benefit its employee-owners, we are pleased to honor CEO Mike Hoover for leading in the spirit of Social Capital.
Ed Bastian: Delta Air Lines
When we first honored Delta last year, it was for its board making the decision to turn their company around the right way when CEO Ed Bastian came on board determined to take a new approach to profit -- one in which he honored and included customers and employees first and foremost as partners in the company's success.
They stuck to that principle when the pandemic threatened to compel them to abandon it. Delta stepped up to the plate during those tough times by being even more attentive to the needs of its employees, as well as its customers and the community. But its support of the employees really stood out in a big way. From being one of the first to offer free Covid-19 employee testing to aggressive vaccination efforts to virtual Town Halls offering a place for honest dialogue about social injustice, mental health, and wellness, Delta lived what Ed referred to as its "people-first culture." The culmination of that was going above and beyond to avoid layoffs of much of their flight crews by offering extremely attractive voluntary early retirement packages. All that resulted in Delta being one of the first airlines in the world to return to profitability, which its leadership promptly turned around and shared with their employees by returning to their annual profit-sharing practice.
"Even when times are tough, we know it's our people who set us apart," explains Ed. "That's why we made the decision to pay out $100 million earlier this year through a special profit-sharing payment, even though our business is still recovering from the depths of the Covid-19 pandemic. It's important to show Delta people that our commitment to them is as strong as ever."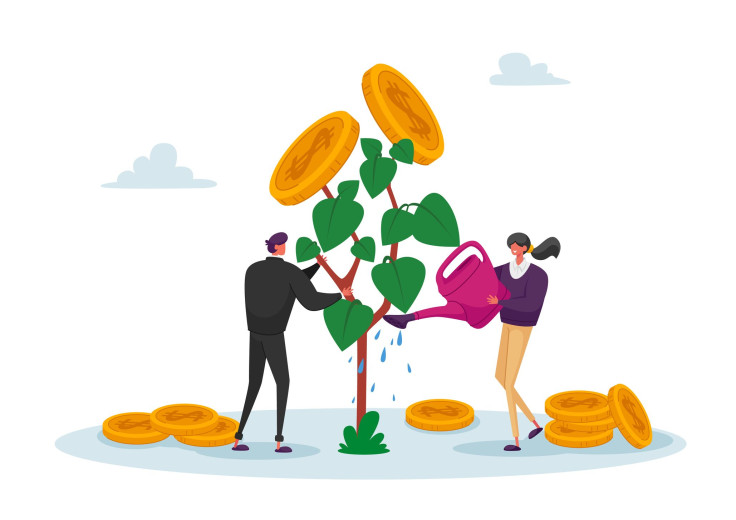 It's an overall strategy of making his almost 80,000 employees feel not only a part of the team but that they are the team. And that's one of the reasons behind Delta's latest decision to break the industry standard of paying flight attendants only for time in the air, opting now to reward them from the start of their shifts instead. And it's one of the reasons we honored Delta this month. It's all part of Bastian's idea that his people are truly business partners in his success as CEO.
"At Delta, we share our success with the people who make it possible," proudly declares Ed "That's been part of our culture for many years. We believe strongly in the "virtuous circle": If you take care of your people, they will take care of the customers, whose business and loyalty allows you to reward your investors and other stakeholders. The rest takes care of itself."
And take care of itself it has. As we mentioned earlier, Delta has been an industry leader not only in doing business the right way but in profiting from it, as it was one of the first of the major global airlines to post a quarterly profit post pandemic. And Ed sees that as a direct result of making Delta's people stakeholders in its success.
"Delta people are invested in the company's success because we invest in them," Bastian emphasizes. "That shows up in every aspect of our business and in our service to our customers. It also has a direct impact on the revenue premium that Delta enjoys compared to our competitors, because our people take such great care of our customers that it builds enduring loyalty for our brand."
Also, it's a perfect proof of the principle we mentioned in the intro of this article, and how doing business this way leads to very real economic benefits well beyond the simple bottom line.
"It also shows up in our hiring efforts and our company retention rates," says Ed. "We receive hundreds of thousands of applications every year from people wanting to join the Delta family. And it's not uncommon to hear about an employee who's been with Delta for upwards of 40 or 50 years. Our people have many great career options, but they choose to invest their time with us. We are consistently named a 'Great Place to Work,' and that's because we put Delta people at the heart of every decision, and we are proud to celebrate them at every turn."
Way to go Ed, Delta and every one of those amazing Delta employees who give their all because they feel like it's their company, too.
© Copyright IBTimes 2023. All rights reserved.
FOLLOW MORE IBT NEWS ON THE BELOW CHANNELS