China's Weak April Economic Reports Lift Odds Of Monetary Easing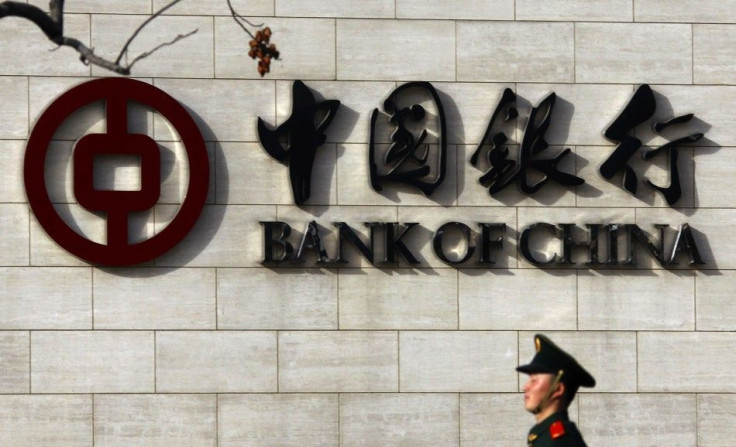 Just about everything in China's economy seems to have gone backwards in April and the raft of weaker data raised fears that the world's second largest economy has yet to bottom out.
China's shares ended lower Friday. The blue-chip Hang Seng Index gave up 262.65 points, or 1.3 percent, to 19,964.63, its lowest closing level in nearly four months. The Shanghai Composite Index finished down 0.6 percent, or 15.25 points, at 2394.98, breaking below a key psychological level of 2,400. The Shenzhen Composite Index fell 0.6 percent, to 960.53.
They drive several nails into hopes that China's economy has bottomed out, said Mark Williams, chief Asia economist at Capital Economics, in a Friday's note, referring to a slew of weaker-than-expected data out of China.
Everything is falling.
The only piece of comforting news is that inflation is among all that's dropping, giving Beijing some wiggle room to step up easing efforts.
April growth numbers, especially industrial output, came in well below expectations, showing both weaker exports and the overhang of last year's policy tightening are still taking its toll on the economy.
If history can provide any guide, April's 9.3 percent industrial production growth implies that gross domestic growth might have dropped to below the government's comfort zone of around 7.5 percent, HSBC economist Ma Xiaoping, wrote in a note to clients on Friday.
Economists said the fact that April had fewer working days than usual may have played a part, but only a small one. More leisure days should have boosted retail spending, but there was no sign of that. Instead, April's data raised big questions over the strength of the economy.
Ma expects Beijing to step up easing efforts through open market operations, bank reserve requirement ratio (RRR) cuts, tax breaks and fiscal spending on key infrastructure projects and public housing in the coming months.
A required reserve ratio cut must surely be imminent, Williams said, echoing Ma's view.
Economists expect Beijing to cut RRR by another 100 basis points and inject more capital in open market operation towards the end of the second quarter.
China's central bank indicated in its quarterly monetary policy report released Thursday that it will continue to use combined monetary tools to flexibly regulate banking liquidity while considering changes in capital inflows and credit demand.
Here's a look at how specific sectors of the Chinese economy fared in April:
Consumer price index. Looking on the bright side, inflation is no longer a concern. Data from the National Bureau of Statistics showed China's inflation eased in April. CPI dropped to 3.4 percent in April from a year earlier, slower than March's 3.6 percent advance. Friday's number matched economists' forecast and indicates that China will likely meet its 2012 inflation target of 4 percent. Also, at least in the short term, price rises should not get in the way of policy.
Producer price index. PPI, a main gauge of inflation at the wholesale level, fell 0.7 percent in April from a year earlier, NBS said Friday. The data marked another month of year-on-year decline after China's PPI saw a drop in March for the first time since December 2009.
Industrial production. The NBS said Friday that China's industrial output growth slowed in April to the lowest level since May 2009. Value-added industrial output rose 9.3 percent in April from a year earlier, compared with 11.9 percent in March, and undershooting economists' estimate of a 12.2 percent growth. The weak showing confirmed an intensified slowdown of Chinese growth and indicates a weak start of the second quarter. Volume growth of major industrial products saw broad based deceleration. Electricity growth down significantly to 0.7 percent year-on-year, compared with 7.2 percent in March, lowest since May 2009. Steel production dropped to 7.9 percent year-on-year from 10.2 percent in March and cement production slowed to 4 percent year-on-year from 7.9 percent in March. Crude oil production growth contracted 0.3 percent year-on-year, compared to the 2 percent recorded in March.
Trade. Official data showed Thursday China's exports and imports both suffered a sharp drop in growth in April. Growth in Exports fell to 4.9 percent year-on-year, down from 8.9 percent in March. Exports to the troubled European region were especially weak, shrinking 2.4 percent year-on-year. Imports grew 0.3 percent year-on-year, well below market expectations of a 10.9 percent rise and March's 5.3 percent increase.
Retail spending. Despite the Ministry of Commerce's launch of promoting consumption month, retail sales growth softened to 14.1 percent year-on-year in April, from 15.2 percent in March, and well below market expectations. Breakdown suggests deceleration in consumption of home appliance, furniture and petrol products.
Fixed asset investment. Growth in fixed asset investment, which accounted for 54 percent of China's 2011 gross domestic product, slowed to 20.2 percent in the first four months of 2012, compared with economists' median forecast of 20.5 percent. Investment at local levels cooled to 22 percent year-on-year in April from 23.1 percent in March, while investment backed by central government saw a smaller contraction at 4.1 percent year-on-year from a decline of 9.7 percent in March.
Property market. Real estate investment decelerated sharply to 18.7 percent year-on-year in the January-April period from the same period a year earlier, data released Friday by the NBS showed. That was slower than the 23.5 percent of the January-March period, which in turn was slower than the 27.8 percent of January-February period. Overall property sales have fallen every month on a year-on-year basis since October, which is leading to a slowdown in property construction, one of China's critical engines of growth. New project starts measured by floor area fell into contracted by 7.9 percent year-on-year in April, compared with the 0.3 percent growth in March.
Bank Lending. The People's Bank of China's figures released Friday on bank lending and broad credit growth last month help fill in the picture. Net new lending amounted to only 682 billion yuan ($108.08 billion), down from 1,010 billion yuan in March, and far below market estimation of a print of 800 billion yuan. Overall credit growth was weaker still, since the government has curtailed off-balance sheet lending. Last month's net increase in total social financing, the PBC's preferred measure of broad credit growth, was 30 percent lower than a year before, when policy was formally much tighter.
In other words, the April data suggest the current policy stance is not only failing to fuel stronger economic growth, it is not even creating looser credit conditions, Williams said.
© Copyright IBTimes 2023. All rights reserved.