Citigroup Narrowly Misses Analyst Earnings Expectations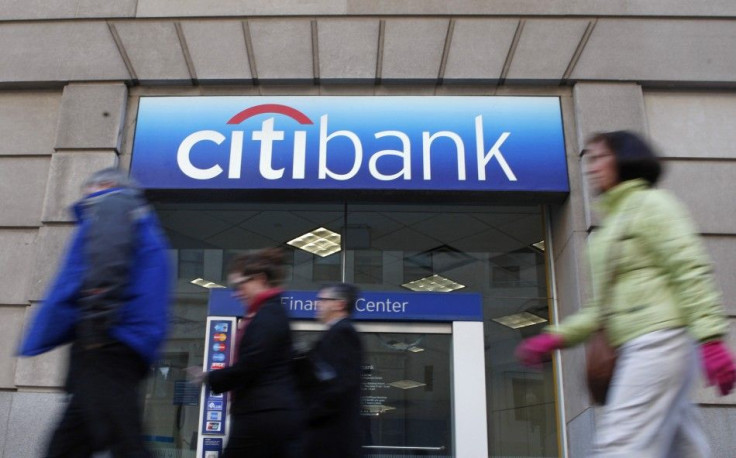 Citigroup Inc. (NYSE: C) on Monday reported underwhelming first-quarter earnings that narrowly missed analyst expectations on both profit and revenue.
The New York-based banking giant reported earnings of $2.93 billion, or 95 cents per share, on revenues of $19.41 billion. Earnings a year ago were $3 billion, or $1 a share, on revenues of $19.73 billion. Analysts had expected earnings to be flat from year-ago results.
"While the operating environment improved in the first quarter, there is still much macro uncertainty and we will continue to manage risk carefully," Vikram Pandit, CEO of Citigroup, noted in a statement "We will continue to leverage the depth and the scale of our global presence to serve our clients and grow our businesses."
In spite of those assurances from the chief executive, Citi's results underscored the common narrative on Wall Street concerning the shape of the financial institution: as a struggling giant that is underperforming its large bank peers and appears unable to capitalize on profit-boosting initiatives.
In spite of promises to exercise more aggressive cost-cutting following last quarter's disastrous results, for example, the bank's operating expenses were essentially unchanged from a year ago at $12.32 billion.
Even the positive numbers in Citi's earnings did not meet analyst expectations. Global consumer banking revenues from Latin America and Asia, an area seen as potentially driving long-term growth for the bank, grew from a year ago. But higher costs meant income from those activities actually declined.
Trading results, expected to be a bright spot, were only a moderate plus. While fixed-income trading revenues jumped 19 percent from results in the first quarter of 2011, making the bond trading desk Citi's star department for the quarter, equities trading dropped -- a negative and unexpected development that goes against analyst predictions.
And profit at those high finance-linked company verticals actually dropped sharply on an accounting write-off. Banks take into account the market prices of their outstanding bonds when reconciling financial statements and, to satisfy a mark-to-market accounting rule, record a counter-cyclical gain when their issues are distressed and a loss when those same bonds rally. As corporate issues have recovered from the uncertain depths at the end of 2011, all banks are expected to report large adjustments to earnings this quarter. Citi's accounting charge -- officially known as CVA/DVA -- amounted to over $1.3 billion for the quarter.
Shares of Citigroup, which had been up in pre-market trading after results were announced, rallied on the market open and were recently trading at 34.35, up 94 cents or 2.81 percent from Friday's close. That gain was somewhat stronger than those of peers, which were recovering from a steep sell-off Friday. The KBW Bank Index of 24 leading banks was trading up 1.34 percent for the same period.
© Copyright IBTimes 2023. All rights reserved.