Comcast-TWC Merger Bad For Talent, Says WGA: Union Urges FCC To Deny Cable Giant 'Too Much Power'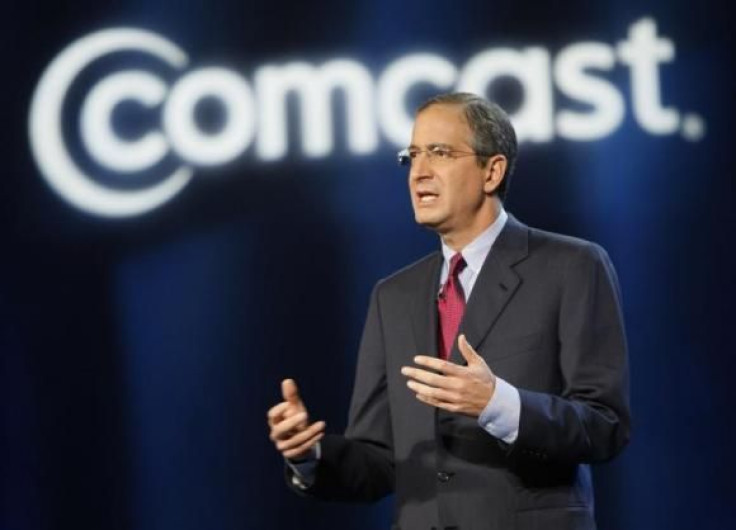 Hollywood screenwriters are worried about losing their clout with the cable industry, and now they're fighting back the best way they know how: with words.
In a 90-page filing with the Federal Communications Commission last week, the Writers Guild of America, West (WGAW) came out swinging against one of its longtime foes, Comcast Corporation (NASDAQ:CMCSA), whose proposed acquisition of Time Warner Cable Inc. (NYSE:TWC) would combine the country's No. 1 and No. 2 cable companies into one massive pay-TV behemoth.
The guild, which represents 8,000 writers for movies, television and new media, warned that the merged entity, which would control nearly one-third of the cable television and Internet service markets, could easily put content creators at a severe disadvantage, both by diminishing their bargaining power for residual payments and creating fewer opportunities for selling their content. For the guild, along with other talent unions that had opposed Comcast's controversial takeover of NBCUniversal in 2009, the merger with TWC could be a nightmare scenario to say the least -- with serious implications for writers long after their work has been sold.
Residual revenue to writers is based on the licensing fees cable companies pay to content owners. As Lowell Peterson, executive director of WGAW's sister union, the Writers Guilds of America, East (WGAE), explained it, more competition boosts fees for popular sitcoms like "How I Met Your Mother," which can run for years in syndication before viewers get bored with them. Put simply, a larger Comcast would be in a better position to negotiate lower fees, which would, in turn, squeeze revenue from anyone who relies on residual payments. "The more clout the Comcast side of the table has, the lower the licensing fee," Peterson said.
"We have been worried about Comcast's growing size for a number of years," said Ellen Stutzman, WGAW's director of research and policy, and one of the authors of the filing. "They're already the largest cable and Internet service provider. So in that capacity, as essentially a gatekeeper on both of those platforms, they've already done things that are not great in terms of competition."
Stutzman cites examples of Comcast's "not great" behavior from both the content and distribution ends of the business. On the content side, she points to an ongoing dispute between Comcast and the privately held Tennis Channel Inc., which has accused Comcast of discriminating against it by placing it on a lower tier of its channel lineup, one only available to customers who pay an additional fee. At the same time, the Comcast-owned Golf Channel and NBC Sports Network are given a higher tier with deeper market penetration.
On the distribution side, Stutzman said Comcast has already shown its willingness to impose data caps on unaffiliated video services such as YouTube and Hulu, even as its own online video service, Xfinity Streampix, is exempt from such caps. As Stutzman tells it, a merged Comcast-TWC would have even less of an incentive to provide a level playing field for all online video offerings. "They're already doing this as the largest cable and Internet service provider," she said. "Allowing them to get even bigger obviously just makes it worse."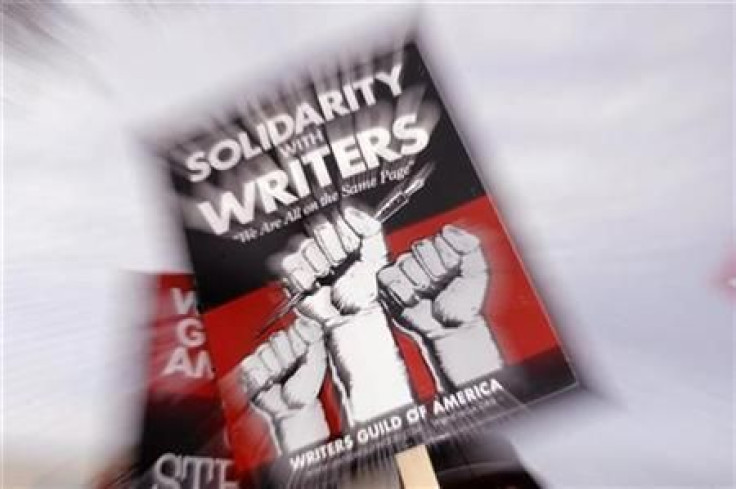 On the surface, gripes about preferential sports networks and data caps might sound like the sour grapes of union officials unhappy with their slice of an increasingly fragmented media pie. But Stutzman says these disputes have real-world implications for screenwriters, actors and other workers toiling away in what are often blue-collar pursuits. At a time when movie studios are shrinking their production slates, and television programming is awash in nonunion reality shows, members of talent unions are scrambling for alternatives. And they're finding them in emerging platforms like Netflix Inc. (NASDAQ:NFLX), whose "House of Cards" became the first online-only television series to earn a Primetime Emmy nomination last year, and Amazon.com Inc. (NASDAQ:AMZN), which on Monday announced that it has given the green light to six original scripted series.
Such alternative outlets, guild officials say, will be vital to the health of the entertainment industry in the years to come, but they won't be able to remain competitive if they suffocate under the weight of discriminatory caps on data. "The more opportunities that writers and other content creators have to tell their stories, the better," Peterson said. "It helps economically to have more bidders for your work."
A representative for Comcast did not respond to a request for comment for this article, but the conglomerate -- and proponents of the merger -- have repeatedly pointed out that Comcast and TWC don't compete in the same local markets, a detail upon which much of antitrust law hinges. But Peterson said such arguments negate the unprecedented bargaining power Comcast would gain in the marketplace. "It's not only a marketplace problem, but a workplace problem," he added. "The more clout that Comcast-NBCU has, the harder it is for the employees to make their voices heard. They can fight us, and they are fighting us."
In the WGA's filing, which was part of an annual report on the state of video competition, the union urged the FCC to "prevent further media consolidation" by denying the Comcast-TWC merger. So far, it's unclear if other talent unions will join the WGA in its opposition. Reached for comment, a spokeswoman for SAG-AFTRA said the actors' union had no official position at this time, while the Directors Guild of America said no one was immediately available to comment.
Neal Sacharow, director of communications for the WGA, said he could not speak for the other talent unions, but added that he wouldn't be surprised if more voiced their opposition once the regulatory process begins. Comcast, he said, has already proven itself "very active in fighting union campaigns." Why would a larger Comcast be any different? "They've already created a baseline behavior that you would assume they'll continue," he said.
Got a news tip? Email me. Follow me on Twitter @christopherzara.
FOR FREE to continue reading
✔️ Unlock the full content of International Business Times UK for free
offer available for a limited time only
✔️ Easily manage your Newsletters subscriptions and save your favourite articles
✔️ No payment method required
Already have an account?
Log in
© Copyright IBTimes 2023. All rights reserved.