Connecticut Mom Heroically Saves Daughter From Raccoon Attack, Incident Caught On Camera [Watch]
A Connecticut mother who sprang into action and saved her 5-year-old daughter from a raccoon attack is being hailed as "mom of the year" after the video of the incident went viral on Twitter.
The video, which amassed a total of 17.5 million views on Twitter, shows the mom rushing to the rescue of her young child, who was screeching in horror after the animal latched onto her leg. It appears in the video that the girl was on their front porch when the attack took place.
Hearing the child's screams, her mom emerged from inside the house and pulled the raccoon away with her bare hands but it bit her as well. The mom was then seen shoving the child inside the house as she tried to free herself from the animal.
"It's a rabid raccoon," the woman yelled to someone off-camera as the animal held onto her hand. After a few seconds of struggle, the woman managed to grab it by its neck and throw it away into her yard. She then went back inside the house and the raccoon scurried its way toward the bushes and disappeared.
The mom, Logan Kelsey MacNamara, shared the nail-biting surveillance camera footage on Facebook to "show everyone what the raccoon did." In the post, MacNamara said the attack was unprovoked and that they got checked themselves out for rabies following it.
While talking to Storyful about the incident, MacNamara said she at first thought the child was screaming because she was somehow hurt but couldn't believe her eyes when she saw it was actually a raccoon that attacked her child. "I heard her screaming and ran to see what was going on. I thought maybe she slammed her hand in the door, I was not expecting to see a raccoon attacking her," she told the outlet.
MacNamara said that her daughter, Rylee, suffered a few puncture wounds and she had some scratches. She said that they both are doing OK now.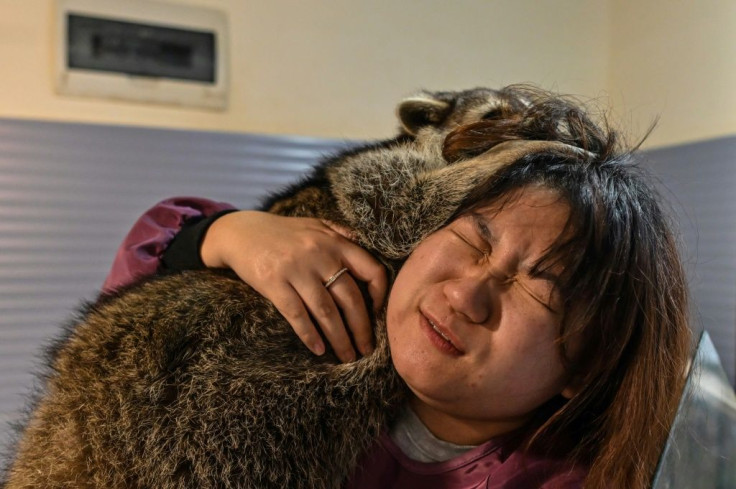 © Copyright IBTimes 2023. All rights reserved.
FOLLOW MORE IBT NEWS ON THE BELOW CHANNELS