'Dance Moms' Behind-The-Scenes: What Really Happens At Competitions For Abby Lee Miller's 'Reality' Series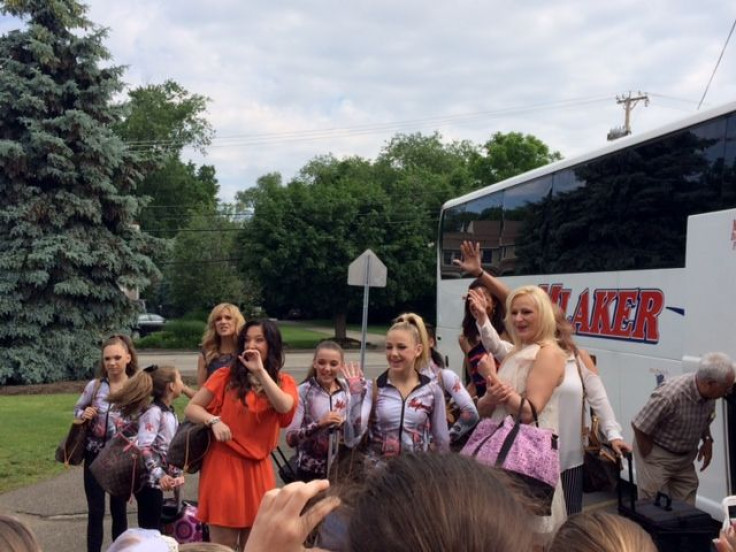 After three seasons of faithfully tuning into Lifetime's reality-TV series "Dance Moms," I decided to attend the Sheer Talent dance competition in Wayne, New Jersey, alongside Abby Lee Miller's famed ALDC June 14. As a surreptitious guest, I was able to witness what viewers will never get a chance to see in the network's heavily edited, 40-minute episodes during the course of one very long nine-hour day. Before "my" episode, "The Understudies," airs Tuesday night (at 9 p.m. EDT) on Lifetime, check out what I learned from going behind-the-scenes of Lifetime's "reality" series:
Competition breaks the fourth wall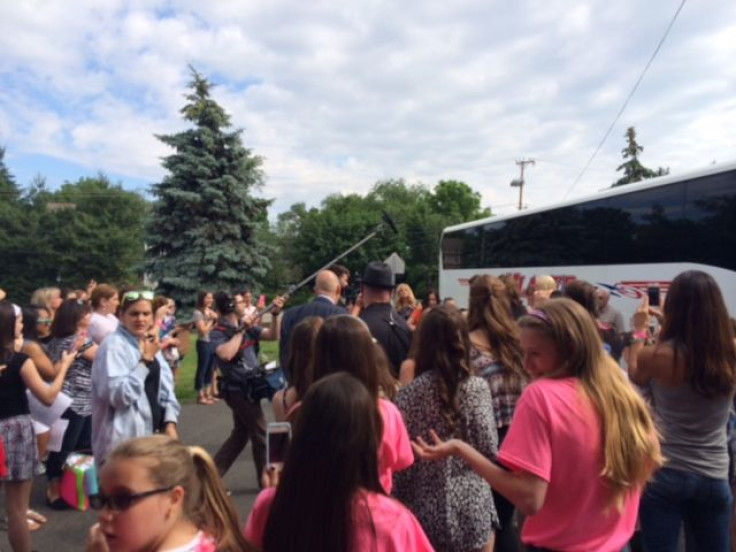 Going to a "Dance Moms" taping completely shatters the illusion that the show is in any way genuine. Yes, the girls are amazing dancers and, yes, the world of competitive dance is well… competitive, but a majority of the Lifetime series' drama is staged. Those big grand entrances the ALDC team makes? Producers ask onlookers to "rehearse" their excitement prior to the teams arrival, not once, but twice before actually rolling. Those not-so-good dancers you see in-between the ALDC's acts? They have consented, as well as everyone else on the competition's premises, to be potentially featured on the show. Want to walk down the hallway at the venue? You'll have to first wait for the dance moms to finish their "real" argument over whose kid is a better dancer. Throughout the day, you are constantly bombarded by TV crew members, cameras and, of course, screaming fans at every turn. Definitely not my definition of reality.
Abby is -- dare I say it? Actually nice
Abby may play a tyrannical dance coach on-screen, but she isn't all sticks and stones, at least when the general public is present. When I was first saw Miller after her grand exit from bus driver Jim's coach bus, I was taken aback by her warm demeanor, not to mention her meticulously applied makeup. While I originally brushed off her polite words to the other competition guests as phony, her kindness never faltered, unless of course you count the moment I witnessed her scold a dancer for having her feet on a chair. After the young performer declared her love for Miller in the audience of the theater, yelling "I love you Miss Abby!" Miller responding with, "I love you more! NOW GET YOUR FEET OFF THE CHAIR!" I guess Abby will always be Abby.
Production rules the roost
As someone who has performed at countless dance competitions, I can confirm the "Dance Moms" taping did not represent a typical event. Not only was the number of contestants noticeably smaller than average -- there were only 93 numbers -- production also single-handedly pushed back the start time of the competition awaiting the ALDC team's arrival. That's the power that comes with being the competition's main selling point. So what does the audience do while waiting for the stars to perform? Apparently, a whole lot of nothing.
Stars made time for fans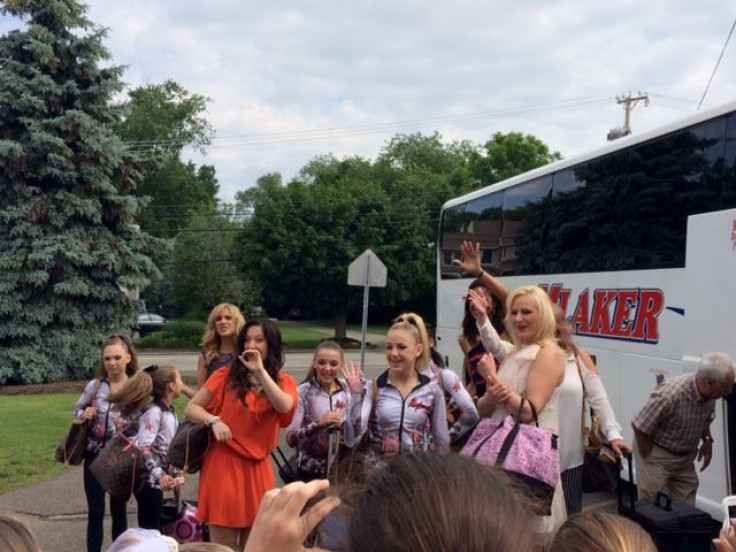 After making their grand entrance, the "Dance Moms" stars took a moment to wave to fans and allow onlookers to snap a few photos before making their way indoors. While the show's cast largely kept themselves sequestered in a private, heavily guarded dressing room for most of the day, that didn't stop some younger viewers from approaching the moms after the award ceremony. Despite being told by producers to continue filming, "Dance Moms" stars Christi Lukasiak, Jill Vertes and Melissa Gisoni all took a moment to sign their autographs before being whisked away by the film crew. Miller, not so much. Holly Frazier was not available for signings -- possibly due to her recent fight with Abby.
The Candy Apples are fame-hungry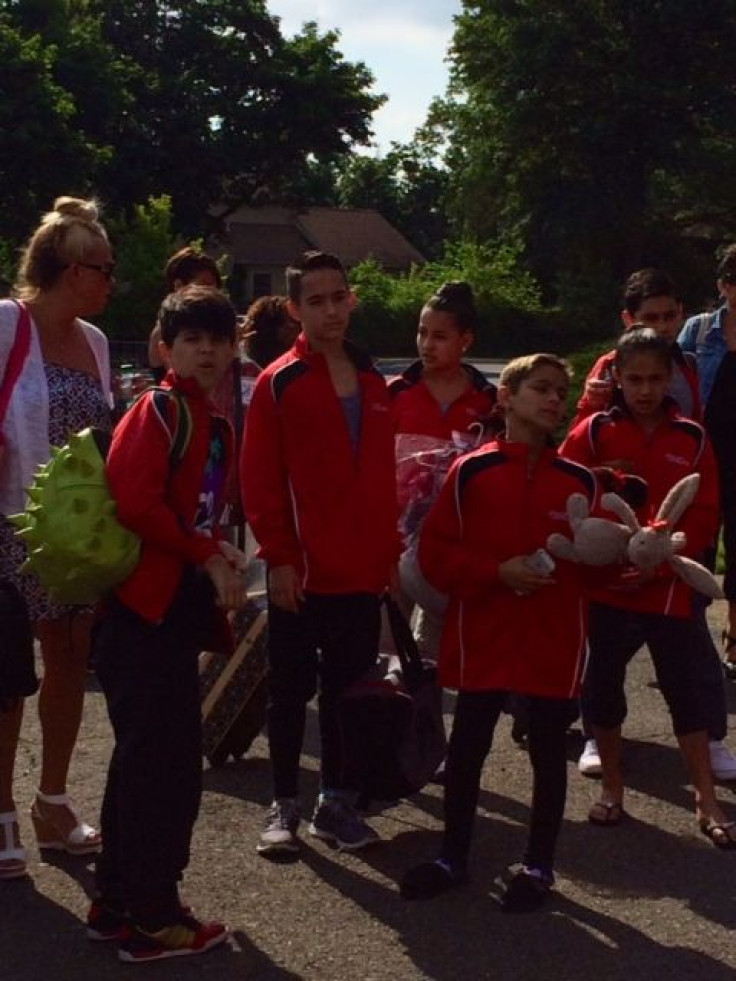 Miller's longtime rival, the Candy Apples Dance Center of Canton, Ohio, made a surprise appearance at the event. The Apples lingered outside, telling their "fans" how much they loved them. "Say: I love you!" one girl screamed to one of Cathy Nesbitt-Steinn's male dancers, a request to which he obediently obliged to not one, but many of his female admirers. The team only entered the competition once ordered to do so by producers, who asked, "What are you guys still doing out here?" Getting their 15 minutes of fame, that's what.
Seeing double
Unlike "Dance Moms" episodes, competition attendees are privileged to be able to watch the show's dancers compete not once, but twice. To capture more angles and potential mistakes -- Chloe's fall anyone? -- production has the dancers perform each routine twice onstage. At Sheer Talent, the first performance was judged, the second was not. In a shocking turn of events, the Abby Lee Dance Company's group number, "Playing With Matches," did not have an encore performance after allegedly being disqualified for the use of real fire.
Reserved seating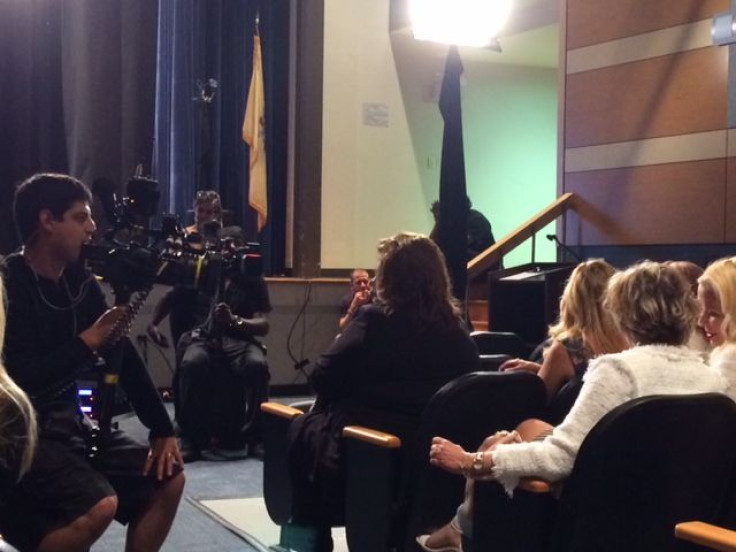 If you're planning on attending an ALDC competition, secure a spot near the show's stars by arriving before the crowds and scouting out a seat next to the "reserved" rows. While most competition auditorium's first rows are off-limits, the seats surrounding the ALDC moms and Miller are open to other guests, the perfect opportunity to eavesdrop on the series' upcoming drama. I sat so close to the stars, I was able to eavesdrop on Miller's verbal spat over dancer Maddie Ziegler's professional status with Nesbitt-Stein. If you do plan to sit near the action, bring sunglasses to wear in-between takes. The lighting used to film the mom's reactions, although great for vanity purposes, is practically blinding to audience members.
Producers prod the drama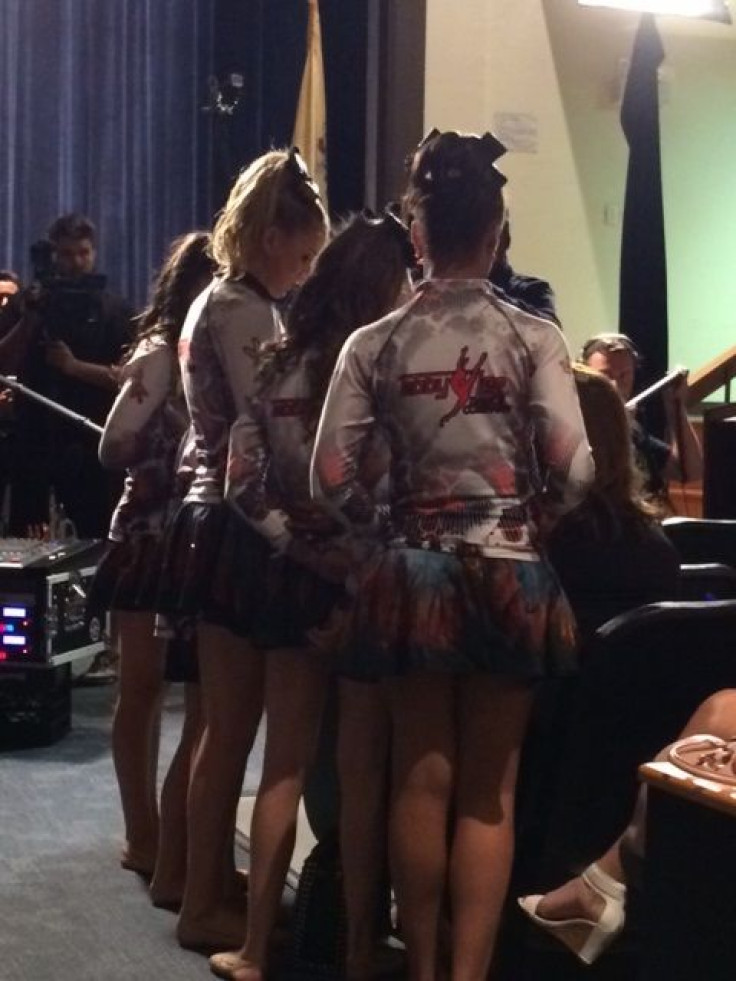 "Guys, let's go over there and film!" I overheard one of the dance moms say to the Candy Apples' parents, the rival groups remaining cordial, saving their infamous bickering until after the cameras started rolling. While it's hard to tell if the tensions among the parents is generally genuine or forced, it is clear that their buzz-worthy one-liners may not always be there own.
This instance became particularly clear after the ALDC's group number was pulled and the competition halted for a solid 10 minutes before a collection of crew members suddenly arrived. Following behind them were the ALDC team, inlcuding Chloe Lukasiak, Kendall Vertes, Mackenzie and Maddie Ziegler and Nia Frazier. The girls huddled around Ms. Abby to learn why their number was pulled. Following the announcement, Nesbitt-Stein was approached by one of the show's crew members, appearing to be prompted to question Miller about the number's problems. Miller didn't take the bait.
Abby is always watching
Miller isn't shy about telling her students that they're replaceable, so let's hope her students heed her infamous warnings. While the rest of the "Dance Moms" cast did not view the competitions' other entries, Miller was spotted secretly taking in some of the event's top performers from the comfort of the back of the theater. We caught you, Ms. Abby!
© Copyright IBTimes 2023. All rights reserved.
FOLLOW MORE IBT NEWS ON THE BELOW CHANNELS