'Dance Moms' Drama: Abby Lee Miller Talks Chloe Lukasiak Sabotage Rumors In Deleted Season 4 Reunion Clip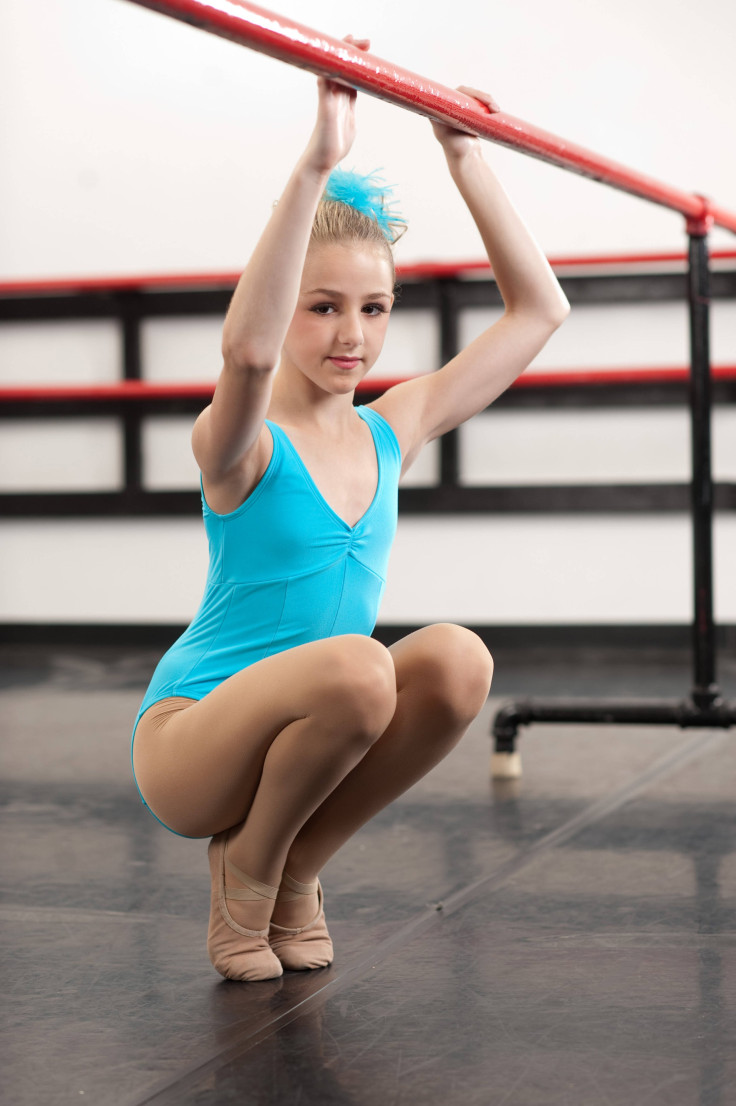 Did she or didn't she? In Season 4 of "Dance Moms," dance competition judge Francisco Thurston said he witnessed ALDC coach Abby Lee Miller attempting to thwart her student Chloe Lukasiak's win at Energy National Dance Competition in Youngstown, Ohio, in February. According to Francisco, Abby was allegedly seen trying to convince judges to have one of her newer students, Kamryn Beck, win over the 13-year-old ALDC veteran.
"Basically, Abby wasn't happy with the win. She doesn't know what they were watching on stage," Francisco told Chloe's mom Christi Lukasiak in a scene from Season 4 episode 29.
While Miller, 48, did not comment on Francisco's claims during the episode, she did have a lot to say about his allegations on the Lifetime reality-TV series' reunion. The segment, recently released on Vimeo, was deleted from the Oct. 14 episode.
"When the new team first came on, Chloe and Kamryn were assigned solos head-to-head and Chloe went out there and danced beautifully and she beat Kamryn. Abby was not happy with that, so she went to the judges after the competition and tried to argue that Chloe did not deserve to win," Christi said in the clip, a claim that Abby vehemently denied.
"That's not what happened!" Abby said.
Despite Abby's claims, Francisco then took the stage to reaffirm his allegations against the infamously tyrannical coach.
"Abby wanted to speak to the judges and I followed them into the room and the conversation was that Chloe was a hot mess," Francisco said. "She didn't think that Chloe deserved to beat Kamryn."
Francisco's appearance didn't sit well with Abby who then slammed him for his alleged lack of experience in the dance community.
"He obviously does not own a studio and has been competing for 33 years," Abby said.
Abby later admitted to approaching the competition's judges, but denied allegations she tried to sabotage her own student's win.
"The competition was over! I wanted to know what their comments were," Abby said. "I was not changing anything. … I want Chloe to work harder."
When asked by Jeff Collins, the reunion show's host and "Dance Moms" executive producer, if approaching judges post-awards is considered inappropriate in the dance community, Abby admitted her actions at the event were not common.
"I don't make a habit of that. I rarely do that, but I'm friends with lots of judges around the country," she said.
Despite Abby's denial, a newly unearthed video of the Pittsburgh coach admitting to enjoying purposefully upsetting the mother-daughter duo does make her recent actions against the young dancer look suspicious.
"Dance teachers all over the country are thanking me for saying everything they wish they could say and they can't in their own studios because they would lose their business. See that's kinda what happened. One of the students I tried to expel, the mother I tried to expel -- I had just had it up to here. You can probably guess which one it was," Abby said during an appearance on the OWN network's Rosie O'Donnell talk show, "The Rosie Show," in 2012.
"Lifetime called me and said, 'You have a contract. She has a contract. You cannot throw her out of the studio. You have to let the kid back in.' Then a bell went off, and I thought, 'Hmm, if I can't throw them out, they can't quit, so matter what I say to them, they can't quit so I just go for it,'" she continued.
"You're talking about Cathy [Nesbitt-Stein]?" Rosie asked.
"Christi," Abby whispered in response.
According to Abby, her issues with Christi stemmed from her jealousy of her longtime favorite student Maddie Ziegler, now 12.
"[She's] jealous of a 9-year-old," Abby said. "She's still in seventh grade."
Chloe and Christi first starred on the premiere season of "Dance Moms" in 2011. During the series' Oct. 7 Season 4 finale, Chloe announced she no longer wanted to study dance with Abby after she overheard her coach calling her "washed up."
While the Lukasiak's fate on the program's fifth season is unconfirmed, their recent comments on their rumored leave from the series has many fans believing they may return. During a meet-and-greet in September, Chloe told fans she takes classes at "Dance Moms" star Kendall Vertes' former studio, Studio 19 in Pittsburgh.
"Yup. I take technique classes there," Chloe said. "I'm still on the show and I still go to Abby's."
"No. Don't say you still go to Abby's. You're still on the show," Christi said. "I got tired of Abby treating [Chloe] like garbage so we went to a new studio."
© Copyright IBTimes 2023. All rights reserved.