Deandre Ayton Headed For Bounce Back Year, Says New Phoenix Suns Coach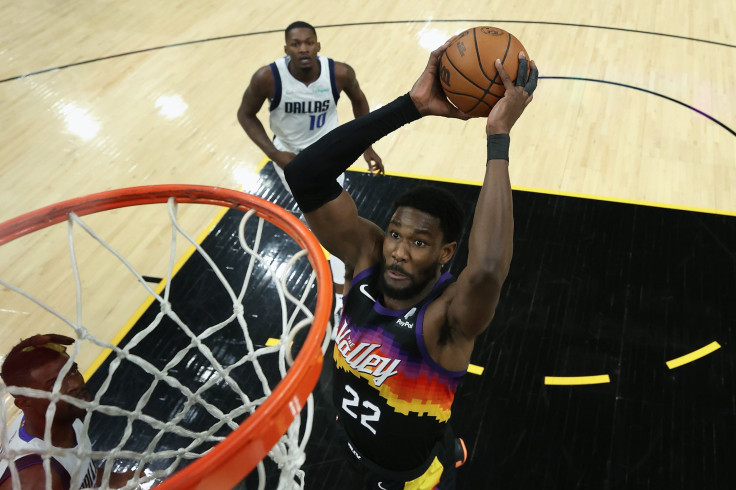 KEY POINTS
Frank Vogel has high expectations of Deandre Ayton in his Phoenix Suns tenure
Vogel has had experience in working with high-level big men over the course of his career
Getting Ayton back to playing at a consistently elite standard is a need for the Suns' title hopes
Phoenix Suns big man Deandre Ayton has been the target of the fans' vitriol in recent years after the franchise's disappointing exits in the 2022 and 2023 NBA playoffs, but new head coach Frank Vogel has full confidence in his abilities to be a top-tier center in the league.
During his introductory press conference alongside general manager James Jones, the former Los Angeles Lakers head coach had the following to say when asked about Ayton's future contributions.
"I think he can be one of the best centers in the league. I know he showed it when we (his Los Angeles Lakers) played them (Phoenix Suns) in the playoffs a couple of years back and he shot about 80% from the field and deterred every drive, every cut and every effort around the basket," he mentioned.
"He can be a big-time deterrent. There are still areas he can grow offensively but I'm intent on really connecting to him and restoring him to an All-Star level player."
Historically, Vogel's teams have always had a high-level big man on his roster with him having Roy Hibbert in mid-2010s Indiana Pacers teams, Nikola Vucevic during his two-year stint as head coach of the Orlando Magic, and most recently, the Los Angeles Lakers with Anthony Davis.
It can be argued that Ayton's ceiling remains high as ever despite experiencing disappointing regressions in the past two postseasons since Vogel's emphasis on giving his bigs a bit more touches compared to other head coaches.
Under Vogel's guidance, Hibbert turned into a defensive monster inside the paint with two blocks per game to go with his 11.7 points and 7.6 rebounds per game between the 2010-11 season and his final Pacers year in 2014-15.
Vucevic experienced the same under Vogel with him logging one block and one steal averages alongside 15.4 points and 9.9 rebounds, but they failed to find much postseason success.
As for Davis, Vogel made him the 1B to LeBron James' 1A as he put up beastly numbers on defense (9.1 rebounds, 2.1 blocks, 1.3 steals) while also being a much-needed presence on offense with 24.1 points to propel them to the title in the 2020 NBA Bubble.
Fans can expect the same progression from Ayton as he had already shown flashes of being a dependable hand that can serve as the ideal partner for superstar Devin Booker and should see him get more than the 12.2 field goal attempts that he is averaging for his career.
Getting Ayton going early and often has been the key to many of the Suns' big wins over the last seasons and making him a consistent threat on offense will only serve to open up the floor more for the team while utilizing him in such a way on defense that his quick feet and athleticism will be enough to deter opposing offenses.
The former No. 1 overall pick's name has been floated around many forums as a potential trade candidate, but Vogel recognizes that there is something special with Ayton's unique skillsets that he can still bring out–provided that the Bahamian big man gets a chance to shine.
The pressure to deliver a title to one of the most winningest franchises in NBA history and Vogel is keying in on Ayton as his big project in Phoenix.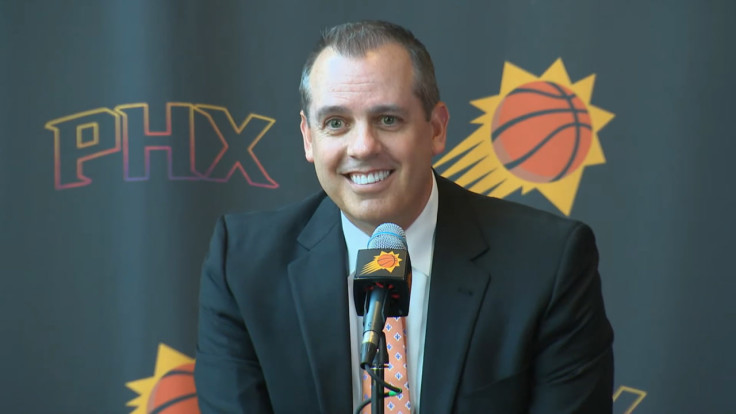 © Copyright IBTimes 2023. All rights reserved.