Discrimination in America: Muslim Students 4 Times As Likely To Be Bullied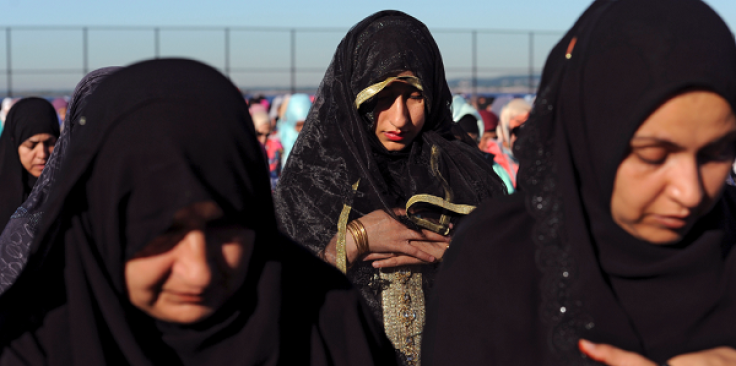 More than two in five American Muslim students in grades K-12 were bullied because of their faith in the last year. according to a new survey. Muslim students have also become more than four times as likely to be bullied for their religion at school than American students generally, the American Muslim Poll 2017, published Tuesday by the Institute for Social Policy and Understanding, found.
The survey found 42 percent of Muslim respondents said their children had experienced insults or physical assaults at school because of their religion over the past year, with 8 percent reporting they had experienced the harassment every day or nearly every day. Nearly a quarter of Jews (23 percent) reported bullying over the past year, compared to 20 percent of Protestants and just 6 percent of Catholics.
Read: Watch Muslim Subway Riders In NYC Abused, Defended By Fellow Passengers [VIDEO]
But perhaps most disturbingly, it was not just students, but teachers who were also bullying Muslim students. One in four incidents of Muslim bullying included a teacher as one of the people who committed the bullying, the survey found. While 19 percent of Muslim bullying incidents were committed by both students and teachers, 6 percent of the bullying incidents were committed by only teacher or other school officials, the survey said.
Muslim-American adults were not exempt from anti-Muslim sentiment in the past year. Sixty percent of the survey's Muslim respondents reported experiencing discrimination over the last 12 months, compared to 28 percent of Jews and 18 percent of Protestants.
But despite reporting more discrimination than members of other faith groups, Muslim-Americans said they were the most satisfied with the direction of the U.S. Forty-one percent of Muslims reported satisfaction with "the way things are going in this country today," compared to just 27 percent of the general public, 31 percent of Catholics, 29 percent of Protestants and 26 percent of Jews. People with religious affiliations were more likely to be satisfied with the direction of the country than non-religious people (24 percent).
The poll was conducted between Jan. 4 and Jan. 23, surveyed 1,249 people and had a 3 percent margin of error.
© Copyright IBTimes 2023. All rights reserved.