Dominique Strauss-Kahn Pushes Back At NYC Hotel Maid With $1 Million Countersuit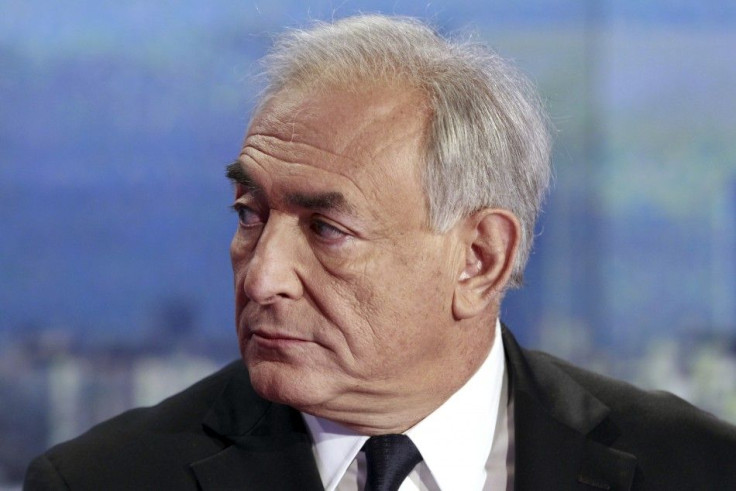 Disgraced French politician and former International Monetary Fund head Dominique Strauss-Kahn has launched a $1 million countersuit against the New York City hotel maid who accused him of sexual assault a year ago.
Court papers were filed Monday stating Nafissatou Diallo made a malicious and wanton false accusation when she said Strauss-Kahn assaulted her, according to the Associated Press.
A criminal case against Strauss-Kahn was dismissed after Diallo's credibility came into question. She had lied to prosecutors about certain details in her story and they lost confidence in her. However, a civil suit was later filed accusing the politician of assault.
The case against Strauss-Kahn led to his resignation from the IMF. His political career suffered a crippling blow because of the case, and Strauss-Kahn had to abandon any hopes of running for the French presidency. He was considered the front-runner for the Socialist Party nomination that went instead to Francois Hollande, who eventually won the election and has been sworn in as France's new president Tuesday.
Diallo had accused Strauss-Kahn of forcing her to have oral sex when she was cleaning his hotel room.
In an attempt to push back and salvage what is left of his reputation, Strauss-Kahn's 18-page document accuses the hotel maid for malicious prosecution, abuse of process, false imprisonment, defamation and intentional infliction of emotional distress, according to the Agence France-Presse.
© Copyright IBTimes 2023. All rights reserved.