Donnell Battie Sues Wal-Mart For $1 Million After 'All Black People Must Leave The Store' Announcement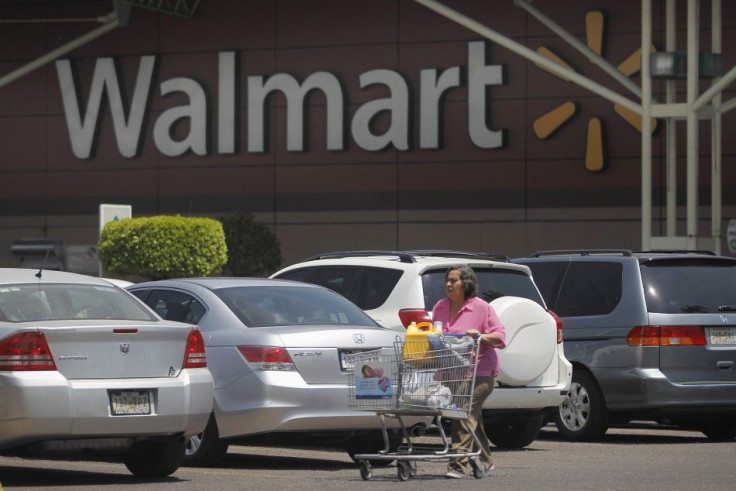 Donnell Battie from Winslow, N.J. is seeking $1 million in punitive damages from Wal-Mart after he said he was traumatized by a public address announcement that said Attention, Wal-Mart customers. All black people must leave the store.
On March 14, 2010, Battie entered a Wal-Mart on the Black Horse Pike in Washington Township in Southern New Jersey in order to run some errands. A 16-year-old from Atlantic County reportedly grabbed the store's microphone and announced over the intercom for all black shoppers to leave.
Attention, Wal-Mart customers. All black people must leave the store, the announcement said, reported MSNBC.
The 16-year-old was later apprehended by police.
Donnell Battie said that Wal-Mart was negligent, careless and reckless with their public address system. They showed indifference to the issue and failed to properly control the access to the system, he said. The announcement, he claimed, was reasonably likely to harass or intimidate black people, reported the Courier-Post Online.
The lawsuit was first filed in Camden County Superior Court in March. This week, it reached the federal level and was moved to U.S. District Court in Camden, reported the New Jersey Law Journal. An attorney for Wal-Mart asked for the change after Battie and his lawyer declined to limit the amount of damages to $75,000.
After the incident, Battie said he needed medical care due to the incident. His lawsuit claims he suffered from severe and disabling emotional and psychological harm, resulting in depression, anxiety, anger, loss of sleep, loss of appetite, paranoia, anti-social tendencies and loss of enjoyment in life activities, reported the Courier-Post.
Battie's lawyer said this is not the first time his client experienced debilitating acts of bias.
Prior to this, he was receiving medical care for various issues related to being discriminated against, said John Klamo of Cherry Hill, who offered no other details. Here, he was in a public place and again prejudice rears its ugly head.
Greg Rossiter, a spokesman for Wal-Mart said that the company apologized for the incident and updated our intercom system in the store to prevent this from happening in the future.
© Copyright IBTimes 2023. All rights reserved.
FOLLOW MORE IBT NEWS ON THE BELOW CHANNELS