Dottie Sandusky: Jerry Sandusky's Wife Almost Runs Over Reporter Courtney Brennan [VIDEO]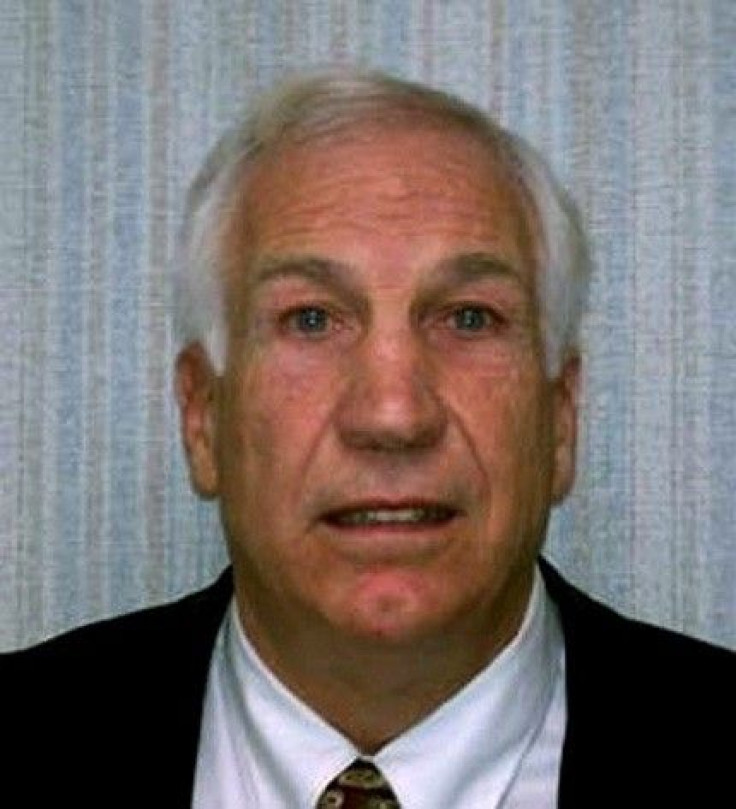 Dottie Sandusky, the wife of ex-Penn State assistant football coach Jerry Sandusky, is making headlines this week because she almost ran over WPXI reporter Courtney Brennan with her car. The video can be seen below.
Jerry Sandusky went before a judge in a Centre County courtroom on Friday, to ask for looser bail restrictions as he awaits for a trial regarding the multiple counts of child sex abuse charges. But while Sandusky was OK with addressing the media following the court appearance, Dottie Sandusky stole the spotlight the day before.
Brennan and her photographer made a trip to State College -- before the trial -- in preparation for Jerry Sandusky's court appearance. Brennan said she and her photographer were putting together a story about several complaints police received regarding Jerry Sandusky allegedly looking at a children in a nearby park from his back porch.
Brennan and the photographer started videoing outside Jerry Sandusky's home when Dottie Sandusky came driving into her drive way and allegedly sped up when approaching them. Brennan who was shocked at the speed of the oncoming vehicle stopped recording and got out of the way.
We got a very unwelcome surprise, Brennan said.
Jerry Sandusky's lawyer, Joe Amendola, was driving behind Dottie Sandusky and gave the reporter and her team an interview.
Watch the video below:
© Copyright IBTimes 2023. All rights reserved.