Equal Pay Day 2018: Quotes, Raising Awareness About Gender Salary Gap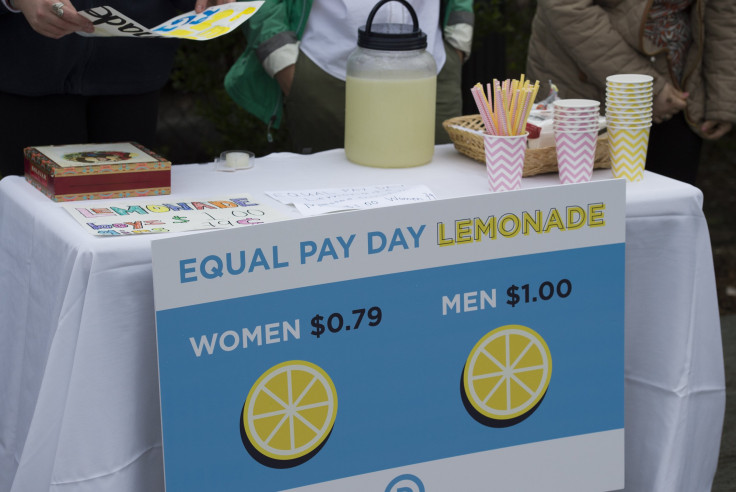 National Equal Pay Day 2018, observed on April 10, is far from a celebration. It is a reminder that even in this day and age, women fail to receive equal pay as men despite working just as hard.
Although former President John F. Kennedy signed the Equal Pay Act in law in 1963, a woman is still paid just 80 cents for every dollar a man makes — a statistic that remains unchanged for over a decade.
So, can women do nothing in the wake of the glaring discrimination? Organizations like American Association of University Women (AAUW), National Organization for Women (NOW) and National Committee on Pay Equity (NCPE) have empowered women to speak up and take action against the practice of accepting lesser salaries than men, while being in the same field and holding similar designations.
According to AAUW, women can use the occasion of National Equal Pay Day to raise awareness in various ways:
Holding an "unequal" bake sale: This is a fun and interactive way to create awareness about gender pay gap. You can set up a brownie stall in a public space and invite people to buy your baked goods. But there is a catch. Only woman get 20 percent off on the items while men have to pay the full price, since the latter earn more than the former.
Gather more members of your community – both men and women – to pen letters to the local newspapers and media houses, drawing their attention to the issue of gender pay gap.
You can also take the issue directly to the lawmakers. Address state legislators to actively work to fill in the gaps in your state law or ask members of Congress to support federal law. One can also work with local government on issuing an ordinance to observe Equal Pay Day.
Marjorie (Margie) M. Mauldin, consultant, trainer, entrepreneur and author of the new book, "Feedback Revolution," has a positive outlook toward ways to utilize feedback in the workplace to your benefit and inch nearer to closing the gender pay gap.
"When you receive positive information about your performance, be sure to ask if there are other opportunities like this in the future. Also, thank your boss for giving you these opportunities," Mauldin said.
She also advised employees to be open-minded and ready to listen, even if the feedback is negative.
"Think of it this way ... if you were lost and asked for directions, you would want to hear the solution. Or, if you were in a competition and someone offered tips on how to improve your performance, you would listen and ask questions about implementation," she said.
Just like Mauldin, there are countless other women who are fighting for the right to be paid the same as their male counterparts, some by their actions, while others use their inspiring words.
The following are a few inspirational quotes from equal pay advocates from Brainy Quote:
"I do not demand equal pay for any women save those who do equal work in value. Scorn to be coddled by your employers; make them understand that you are in their service as workers, not as women." – Susan B. Anthony
"I act for love. I give it my all. I would probably still do it even if I wasn't paid at all. But in terms of equal pay, I need to be paid the same as the guy who has equal billing with me. Otherwise, I won't do it. Because if you accept less, you're just letting everyone else down and continuing the cycle." — Cara Delevingne
"We sought justice because equal pay for equal work is an American value. That fight took me ten years. It took me all the way to the Supreme Court. And, in a 5-4 decision, they stood on the side of those who shortchanged my pay, my overtime, and my retirement just because I am a woman." – Lilly Ledbetter
© Copyright IBTimes 2023. All rights reserved.