FBI Seized Documents About Foreign Country's Nuclear Secrets From Trump's Mar-A-Lago: Report
KEY POINTS
Donald Trump reportedly stored documents related to nuclear weapons at Mar-a-Lago
The existence of some of these documents was kept a secret
Senior FBI agents and Biden administration officials were not allowed to review the documents
The FBI recovered documents containing a foreign country's nuclear secrets during its raid at Donald Trump's Mar-a-Lago home in August, the Washington Post said in a report. The seized documents reportedly carried highly sensitive information, to a point where only a few dozen national security officials knew about its existence before the raid.
The former president had called reports that said the raid, in part, was focused on recovering documents containing information related to nuclear weapons a "hoax."
"Nuclear weapons issue is a Hoax, just like Russia, Russia, Russia was a Hoax, two Impeachments were a Hoax, the Mueller investigation was a Hoax, and much more. Same sleazy people involved," Trump posted on his Truth Social platform following the raid. He also alleged the FBI might have planted evidence against him.
The information on a country's nuclear defenses was found while reviewing more than 100 classified files that the federal agents seized from the resort on Aug. 8, the Washington Post reported citing people familiar with the matter.
Some of the records detailed closely guarded top-secret U.S. operations and many senior national security members were reportedly unaware of them. Only the president and some cabinet members or a near-cabinet-level official were authorized to dispense information on these programs to other government officials on a need-to-know basis, sources said.
Some FBI agents and senior members of the current administration were prohibited from viewing these records, the report said.
It was not clear the intel was about which foreign government's nuclear readiness. The report also didn't mention where exactly the documents were found in the Mar-a-Lago location.
The FBI seized 11 sets of classified documents from Trump's Florida residence last month, despite the former president's team claiming that they had returned all documents while responding to a subpoena in June.
The Department of Justice (DOJ), in a court filing in late August, said the former president's team moved around and hid classified documents despite claiming that none of the White House records were there at Mar-a-Lago.
The search also knocked claims that these documents were stored in a padlocked door as the DOJ released a photo of documents carrying "sensitive compartmented information" found on the desks in Trump's office.
Republicans have been drawing comparisons between Trump's handling of classified documents and Hilary Clinton's use of a private email server during her term as secretary of State.
Clinton refuted the allegations and tweeted, "I can't believe we're still talking about this, but my emails...As Trump's problems continue to mount, the right is trying to make this about me again. There's even a 'Clinton Standard.' The fact is that I had zero emails that were classified."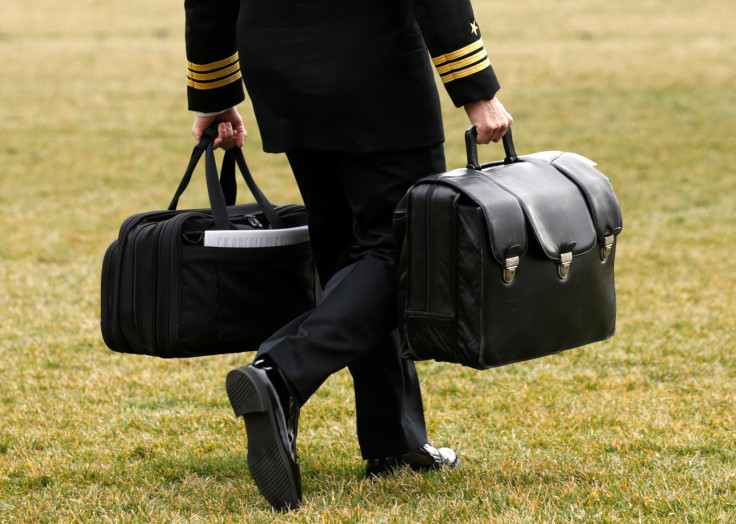 © Copyright IBTimes 2022. All rights reserved.
FOLLOW MORE IBT NEWS ON THE BELOW CHANNELS